Gallery
100% Attendance Day Out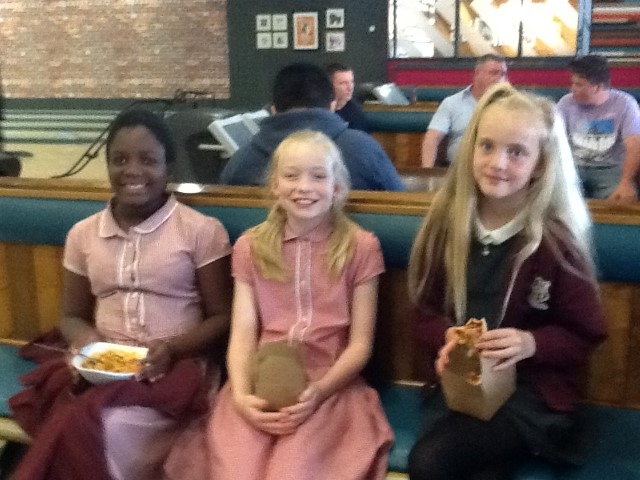 Our super library displays to inspire our children to try new books!
The wonderful Key Stage Two trip to Dunham Massey - May 2019
Roald Dahl Day - September 2018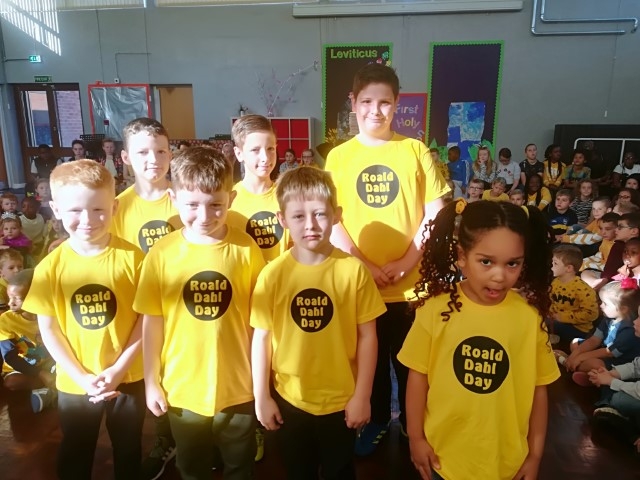 Assembly - April 2018
Thank you to those children who played in our assembly this week, you were all incredible!
Easter Bonnet Parade - March 2018
This morning we held our annual Eater Bonnet parade, or as a Year 6 pupil calls it, the Eggs Factor!! Thank you to everybody who contributed to such a fantastic morning!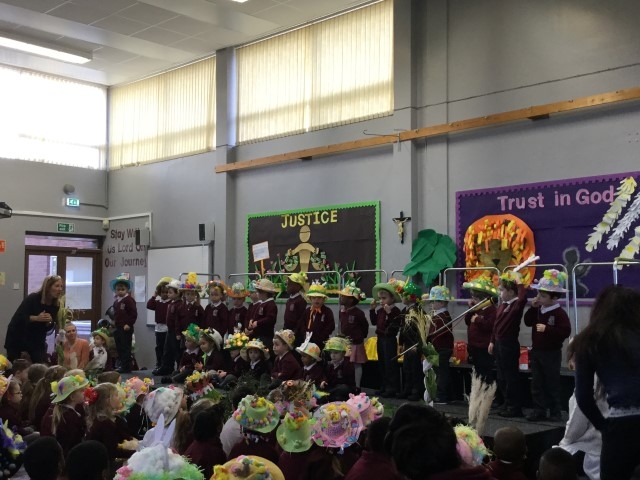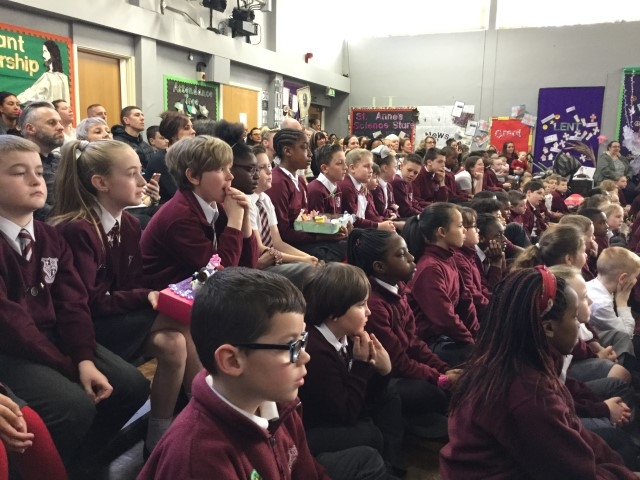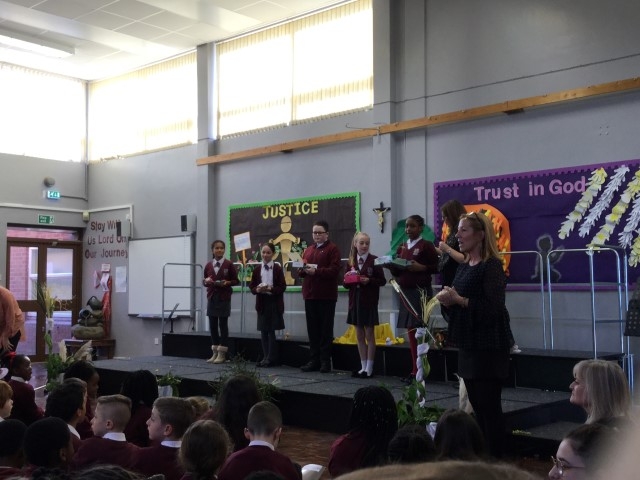 Key Stage 1 Palm Sunday Celebration
Matthew 21: 1-17
This morning Key Stage 1 led the school and our parents in a wonderful celebration for Palm Sunday. We sang, acted and said our words beautifully. The audience thought it was "very emotional and touching". Well done to everybody involved. We look forward to the Key Stage 2 assemblies next week during Holy Week.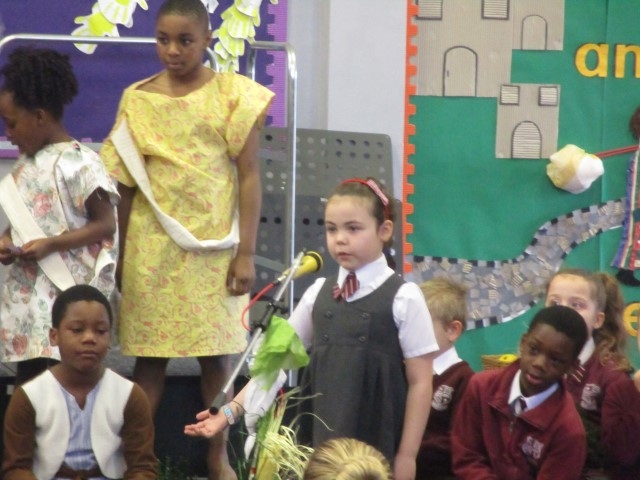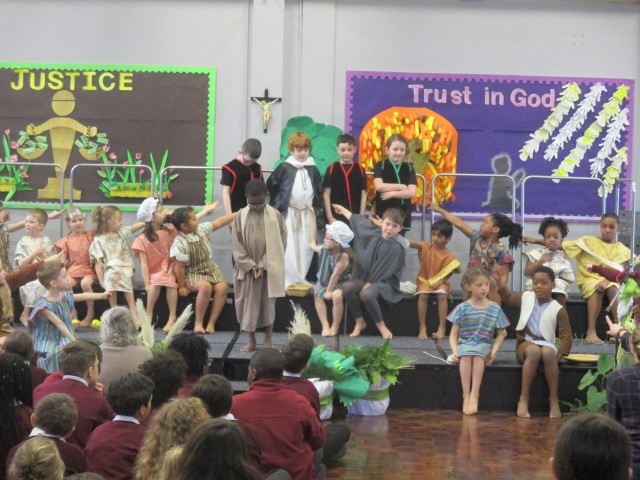 Aladdin Pantomime - 21st December 2017
The panto came to St Anne's! It was wonderful! The whole school watched in amazement as Aladdin was performed!
School Pyjama Day - 19th December 2017
Today is whole school Pyjama Day!! Everybody in school has come dressed in their pyjamas in order to raise money for outdoor shelters in our EYFS and KS1 areas. All the children are looking forward to their hot chocolate and popcorn later!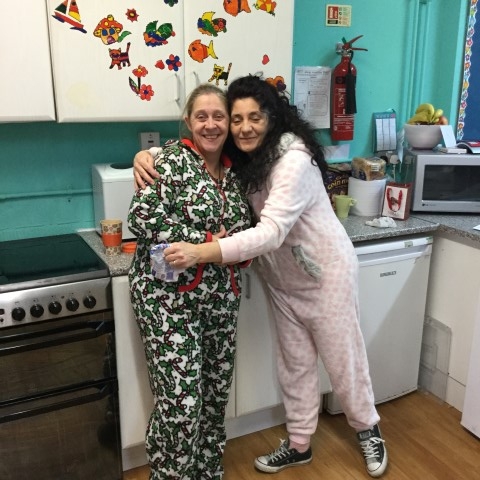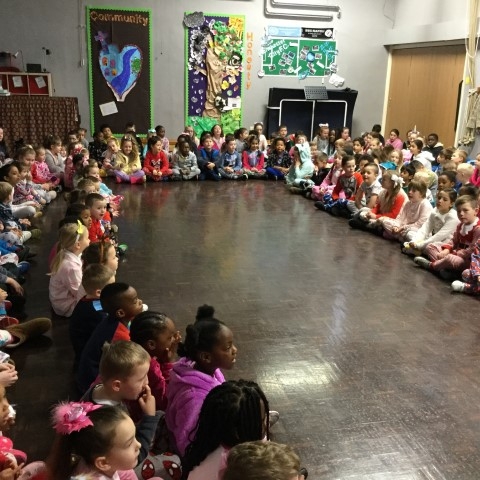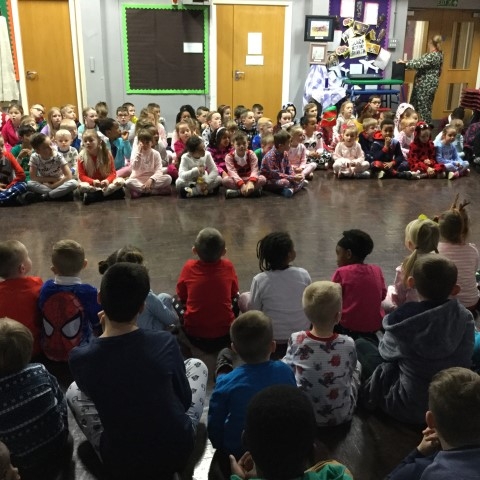 Tameside Music Service Concert - 18th December 2017
All our musicians who have lessons with staff from Tameside Music Service performed a concert for the whole school. Thank you to all involved-it was wonderful!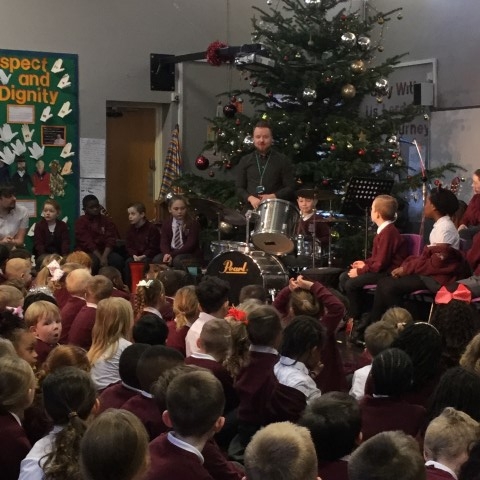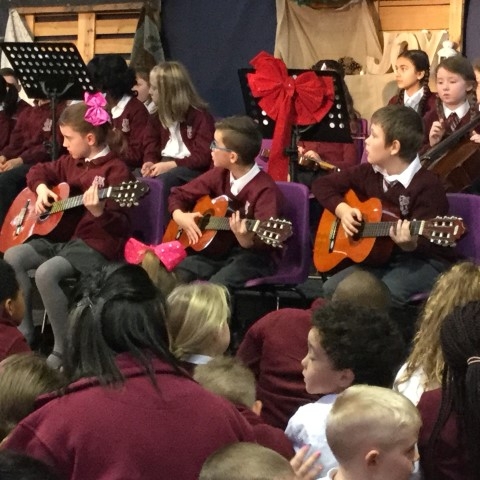 Advent at St Anne's RC - December 2017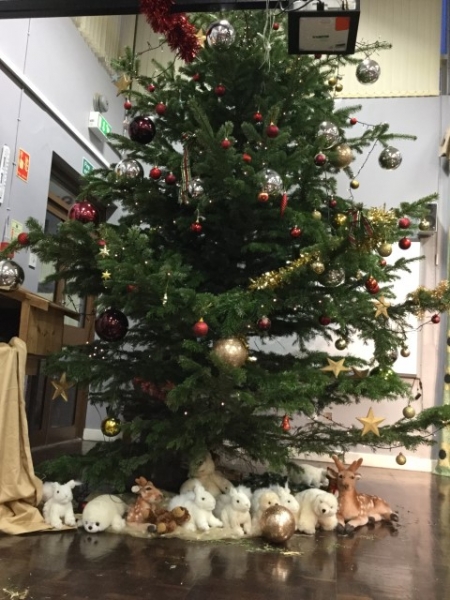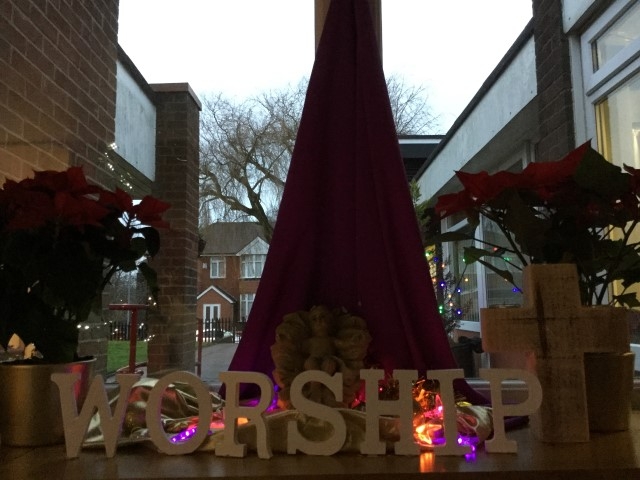 Christmas Markets - 8th December 2017
On Friday St Anne's held their annual Christmas Markets! What a fantastic turn out we had. We made crafts and goods in school to raise money for the Good Life Orphanage and Tameside Trauma Unit. Year 6 pupils manned all the stalls whilst Year 4 sang Christmas Carols beautifully.
Thank you to everybody who made the markets a super success!!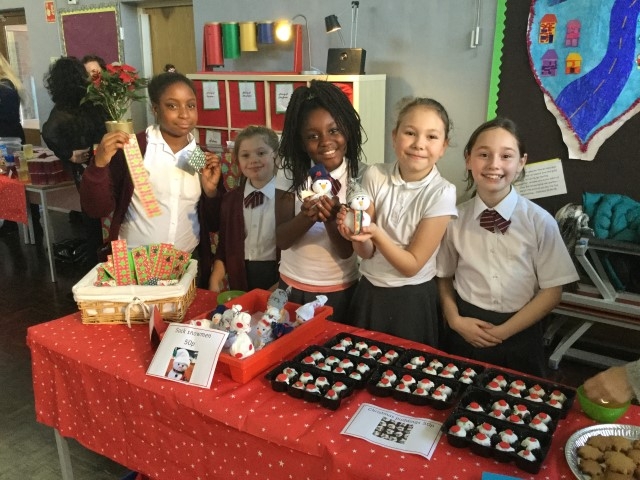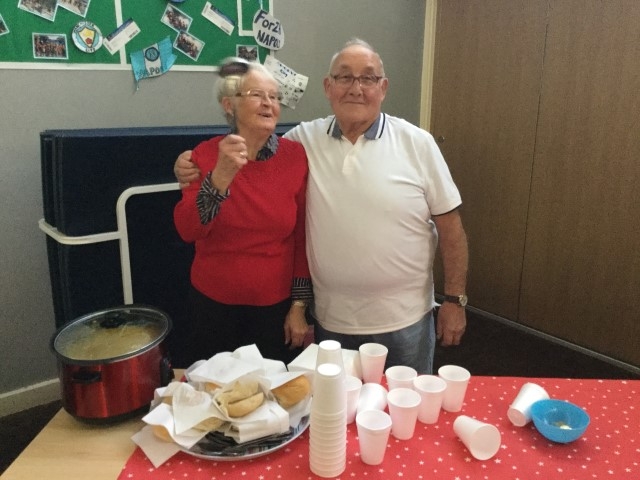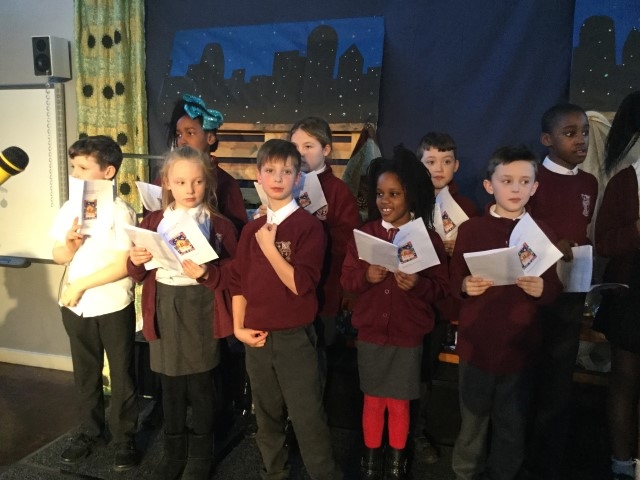 Cornerstone - 26th September 2017
This morning Marjorie came in to speak to us about Cornerstone. She explained that Cornerstone helps people who are homeless and vulnerable. The pupils gave some ideas: feeding those who are hungry, providing homes for those without them and providing pods for people to sleep in. The corner stone is the stone that the builders have rejected. Everybody at the Cornerstone trusts in God; whatever is done at Cornerstone is done in love!
Over 200 people a day come to Cornerstone in need. Cornerstone is there to do whatever these people need and they LOVE these people-Marjorie explained that without faith, the work at Cornerstone would be impossible. Marjorie explained that the values of Cornerstone match our school values (which are shown on our hall displays). Cornerstone began 26 years ago. The nun who started it trusted in God and she had great providence; when you ask God for something, you will get it. Without people, we could not do this. Last week St Anne's gathered lots of food for harvest time which was dropped off at Cornerstone to help people in Manchester.
Cornerstone began in a very small cabin led by Canon O' Connor. With the help of people, it has grown into a huge support for those in need. Every day over 70 pints of milk and 40 loaves of bread are used at Cornerstone and that's just 2 items! Cornerstone helps people with any sort of problem, whether it be housing problems or support with benefits. The difference about Cornerstone is that God is there. £67,000 was raised by Cornerstone by their Big Sleep Out at St Christopher's in Ashton. This has enabled us to provide pods for people to sleep in. The motto for Cornerstone is ' Changing lives', and 'Giving hope.'
Marjorie said a big thank you to everybody at St Anne's for their support.
CAFOD - 18th September 2017
This morning Mrs Sivills came in to speak to us about CAFOD. She explained to us that CAFOD is the Catholic Agency For Overseas Development and that they are currently supporting people in 40 countries. She shared with us the harvest theme, 'Brighten Up.' We were told that currently in the world one person in ten is living in poverty.
Mrs Sivills shared with us that when we raise money for CAFOD the money goes on: Training, safe spaces, education, small businesses, sharing skills and support. Thank you for coming in and sharing all about CAFOD with us!
Year 3 First Holy Communion - 20th May 2017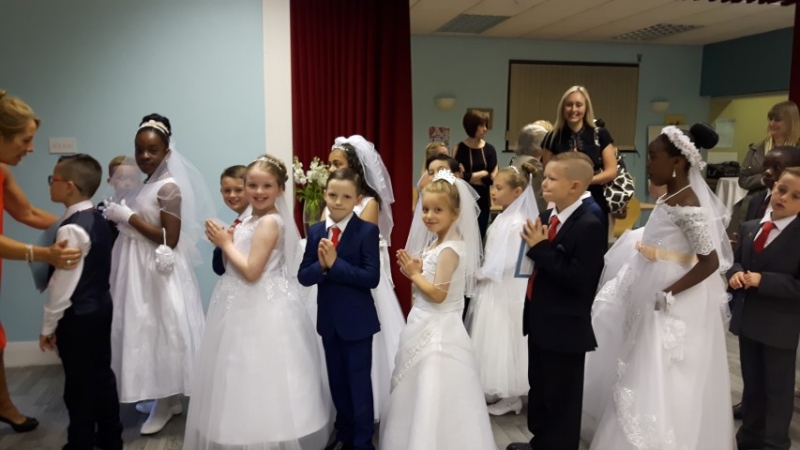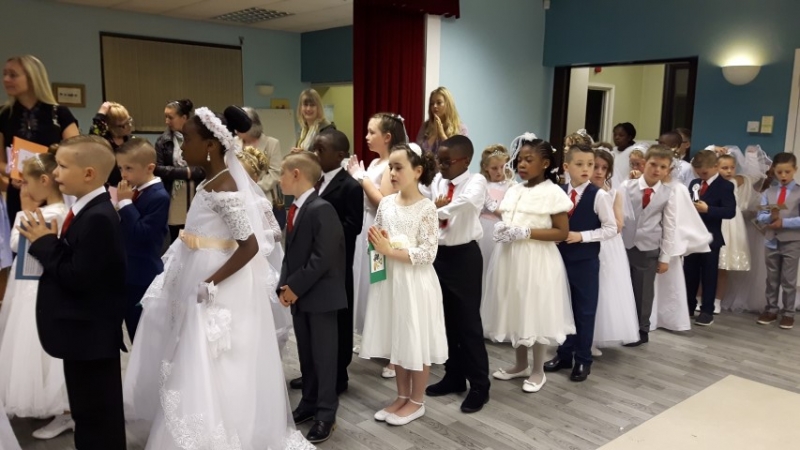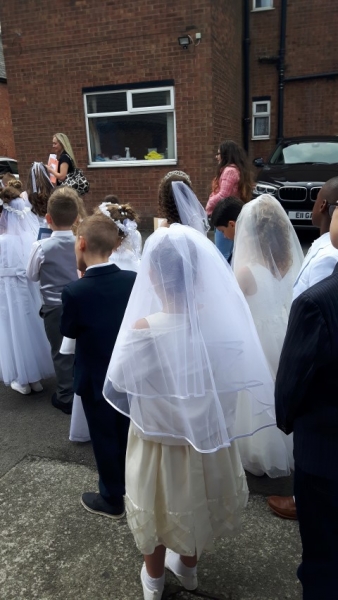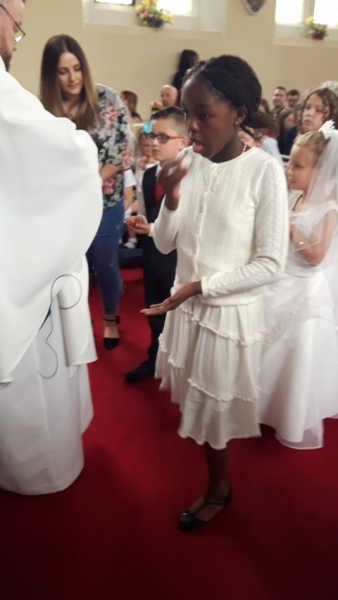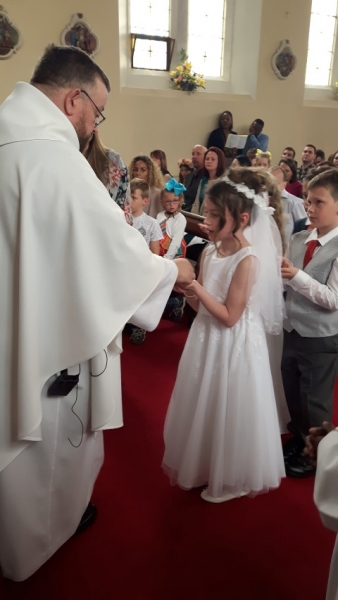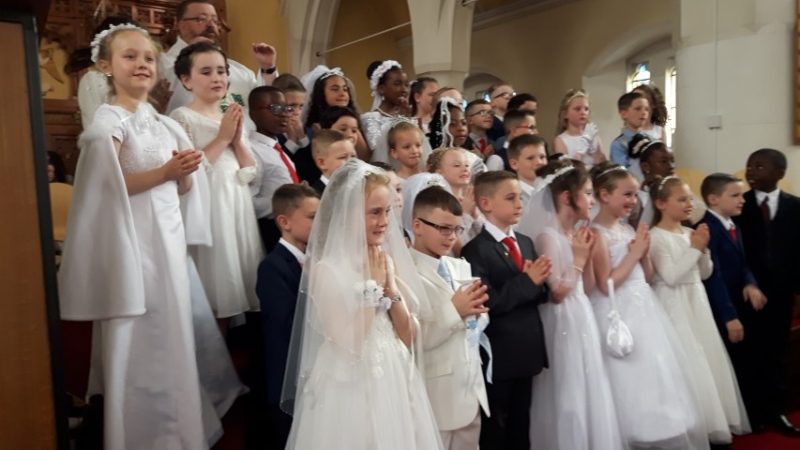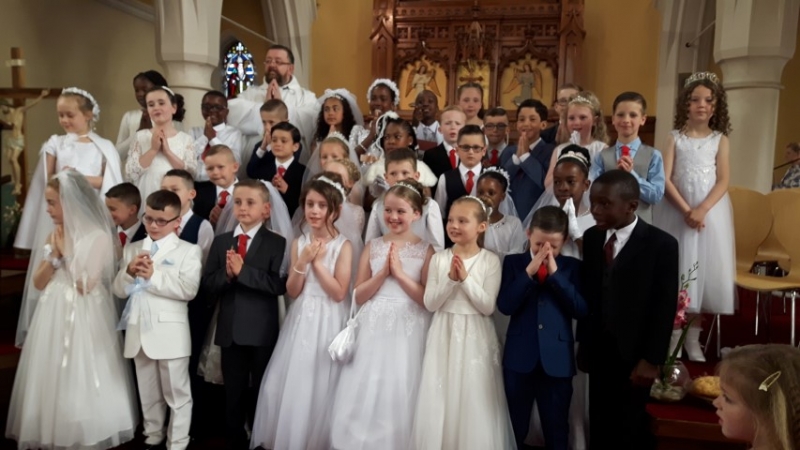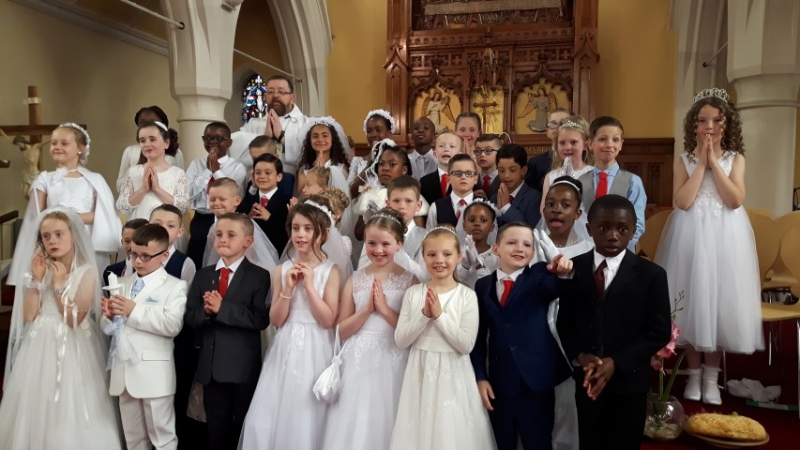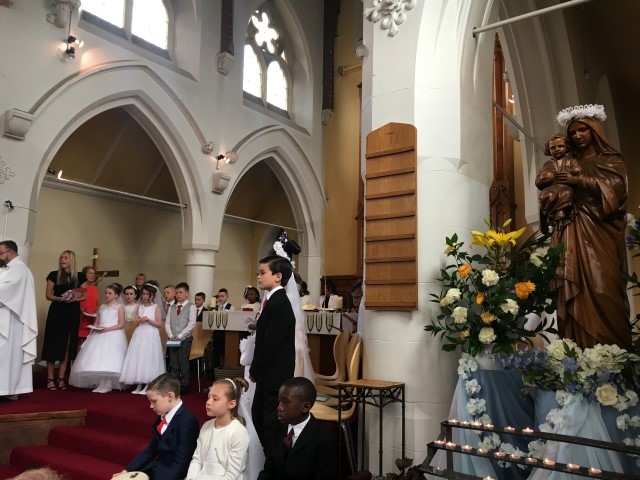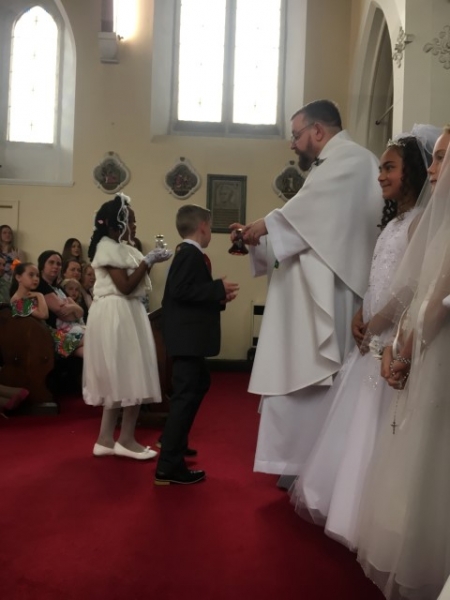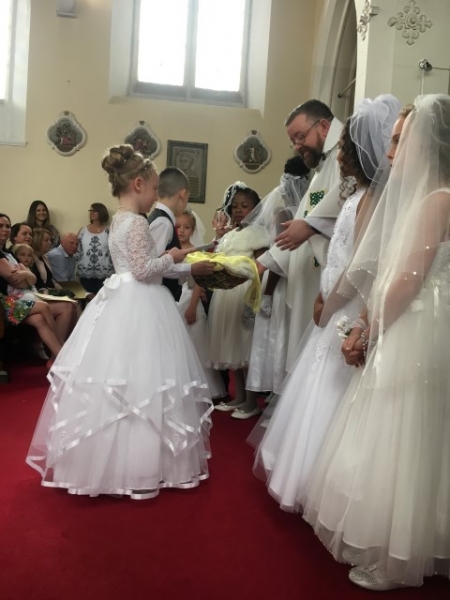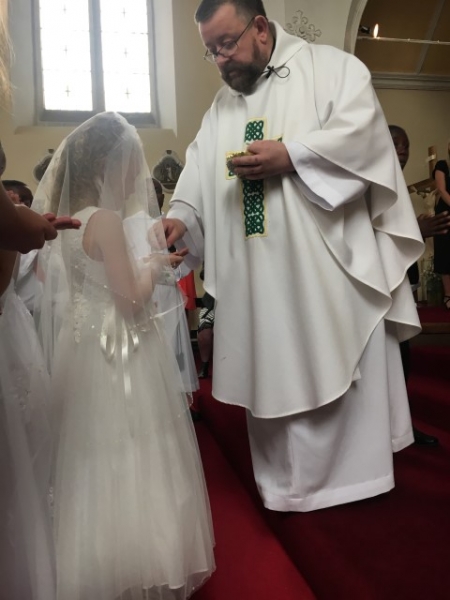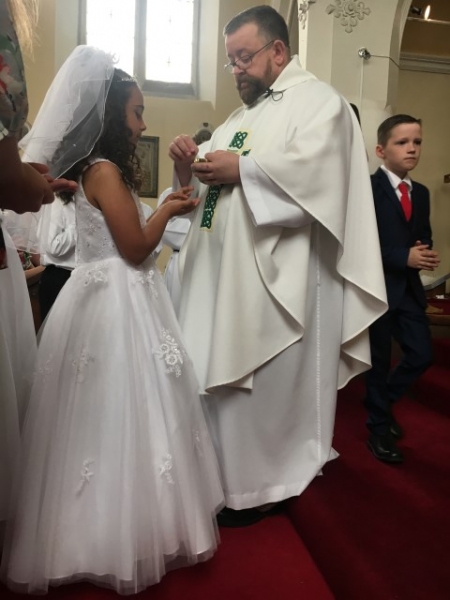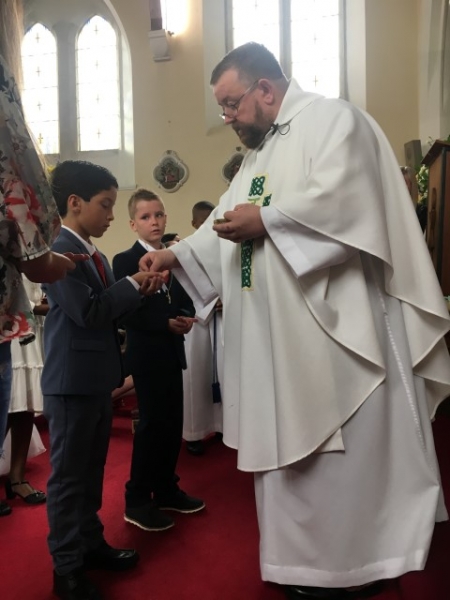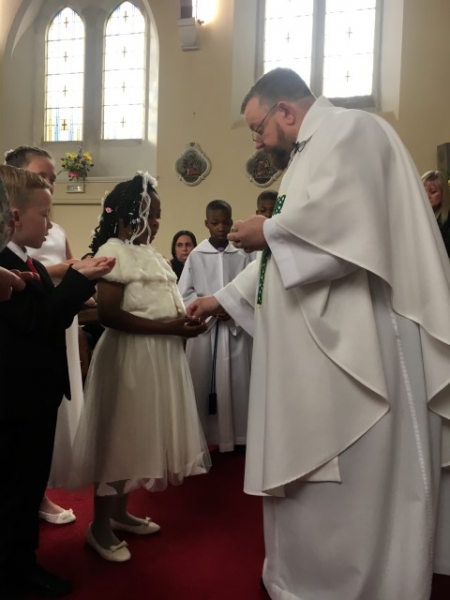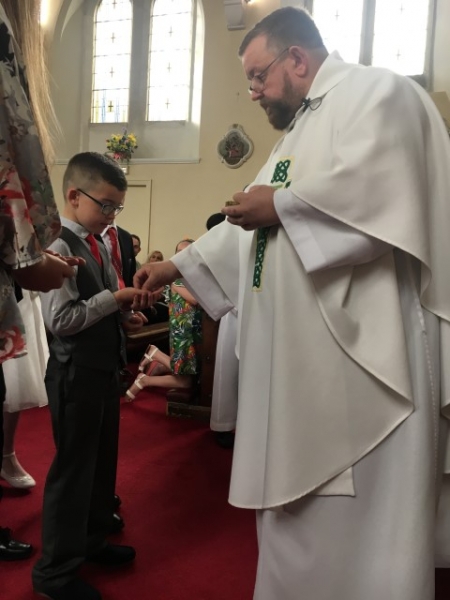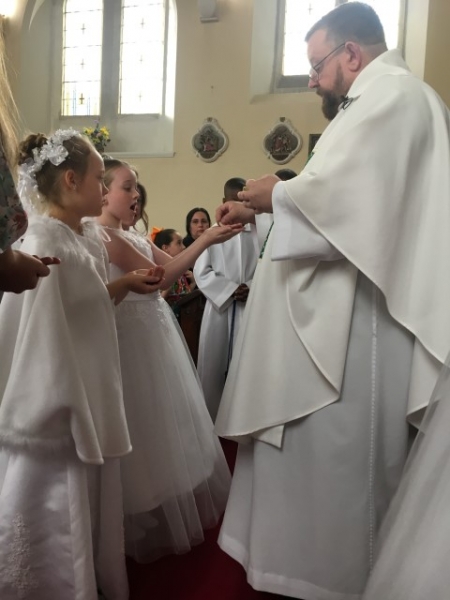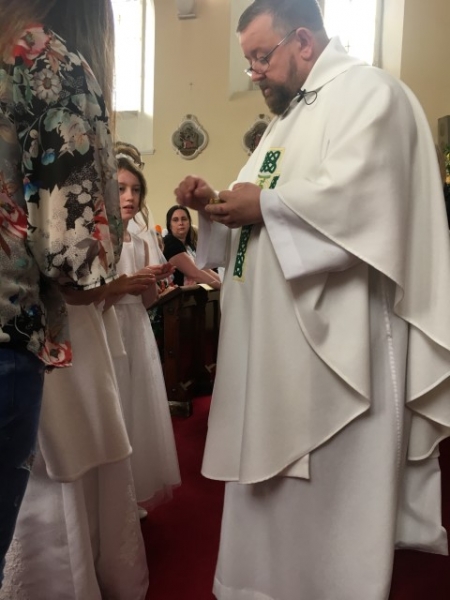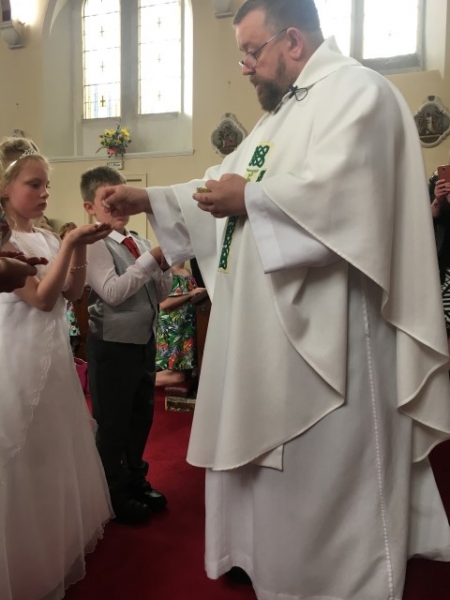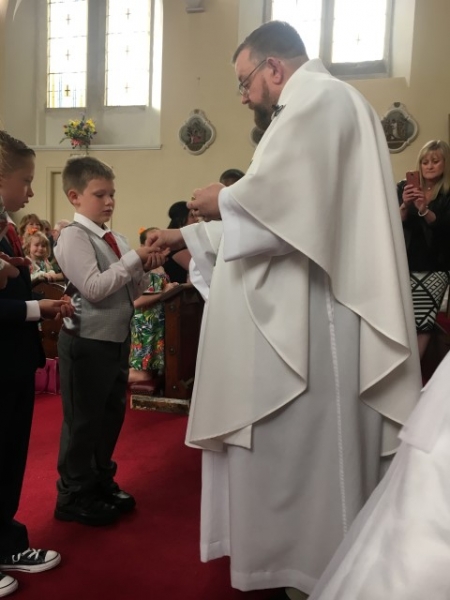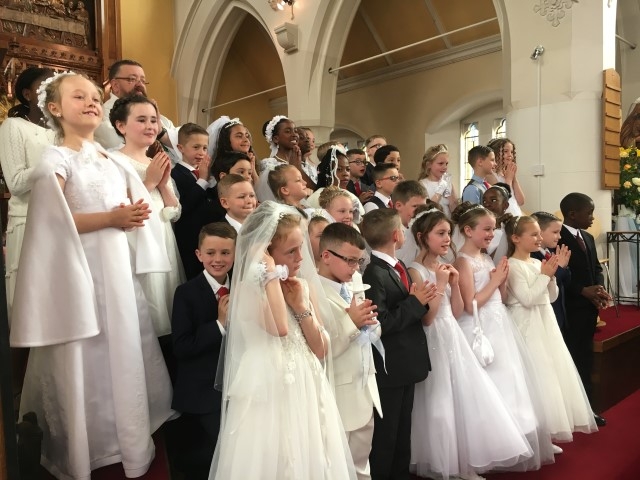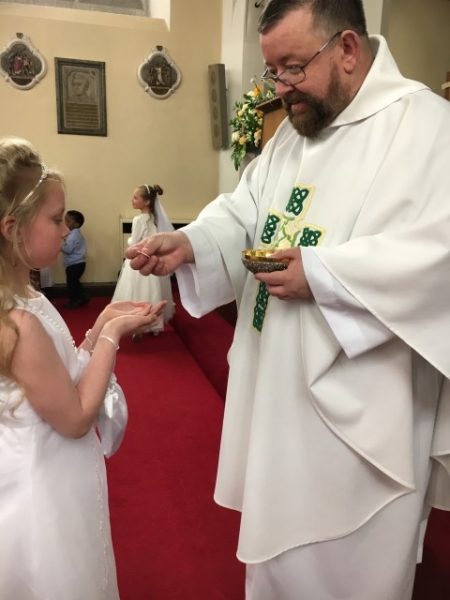 May Procession and the crowning of Our Lady's Statue 2017
Please see two videos taken on the day and enjoy some of the pictures taken of a great day.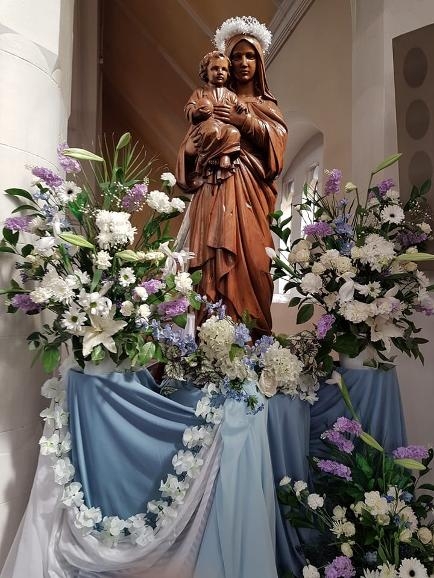 Governors Curriculum and Standards Committee meeting 19th May 2017
The Governors enjoyed a tour of the school and looked at the work in books and on display in each class.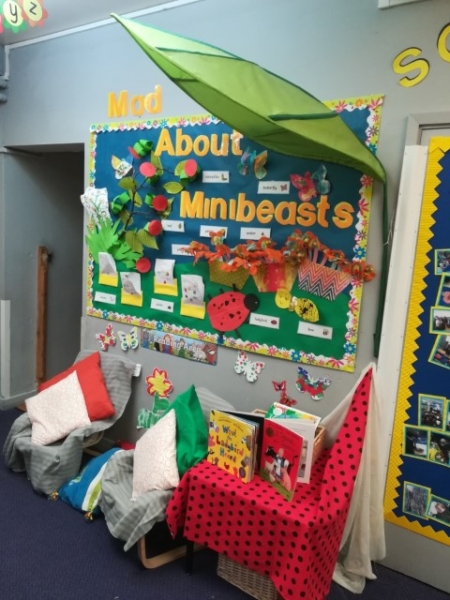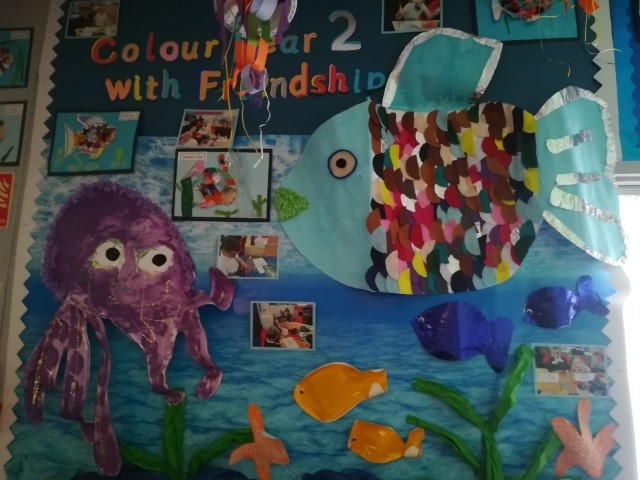 Poetry Afternoon 4th April 2017
The Reception children have performed a super Spring poem for our poetry afternoon today.
Number Detectives
This term nursery have been working really hard on our number recognition. We decided to be detectives and go on a number hunt to see if we could find any numbers in the environment. Here are a few pictures of numbers we have spotted around school! Well done Nursery, you make great detectives.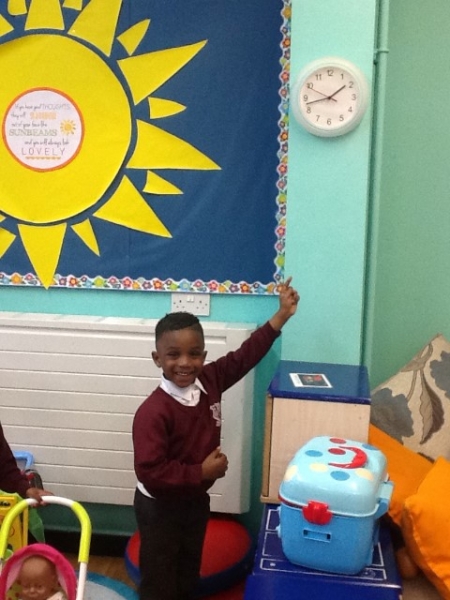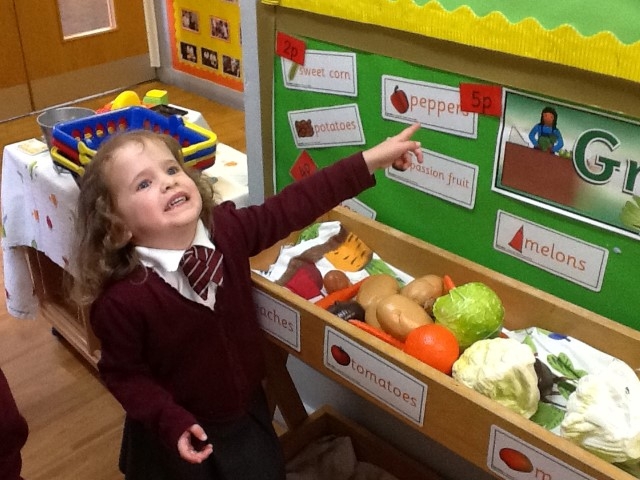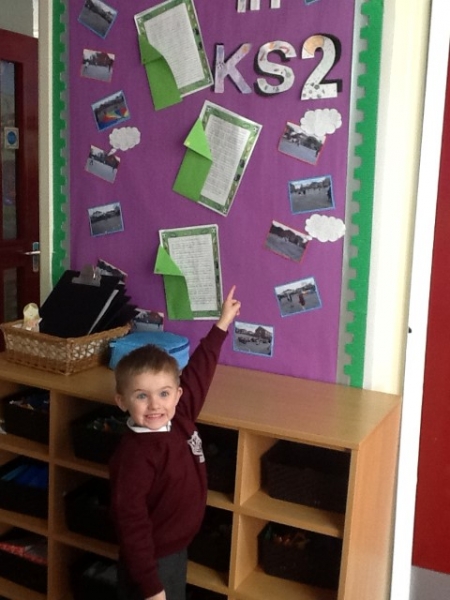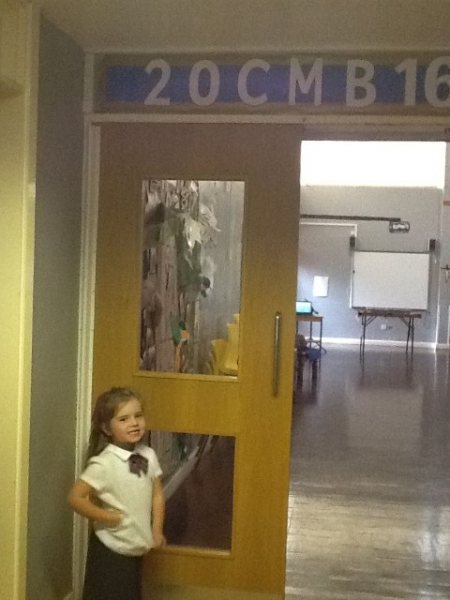 Autumn exploration! - October 2016
Thank you to all of the parents and grandparents that helped the children collect Autumn items over the weekend for our Autumn activities in school this week! The children have already been busy exploring the items, writing lists of what they found and creating autumn art work. We have also enjoyed creating Autumn faces using the interactive whiteboard in Reception class... check out some of the children's super creations below!
Construction and Vehicles - September 2016
Lots of the children were fascinated this week with the work men we had working on the grids on Foundation Stage playground. We discussed the different tools they were using and lots of the children shared their interest in construction and vehicles. In response to the children's interests we enhanced the provision with lots of vehicle and construction themed activities and the children created some amazing shape buildings and vehicles!
We also explored mixing colours while using toy cars to paint in the style of the artisit Tyler Ramsey. We enjoyed working as a team and developed our gross motor skills outside by rolling and building with the tyres. The children also came up with ideas for developing our outdoor space and decided they would like a bus, this is now being built using the pallets that were kindly donated and will be available in our outdoor area soon! Thank you to everyone that has donated items for this project!
Year 6 Robinwood Trip - May 2017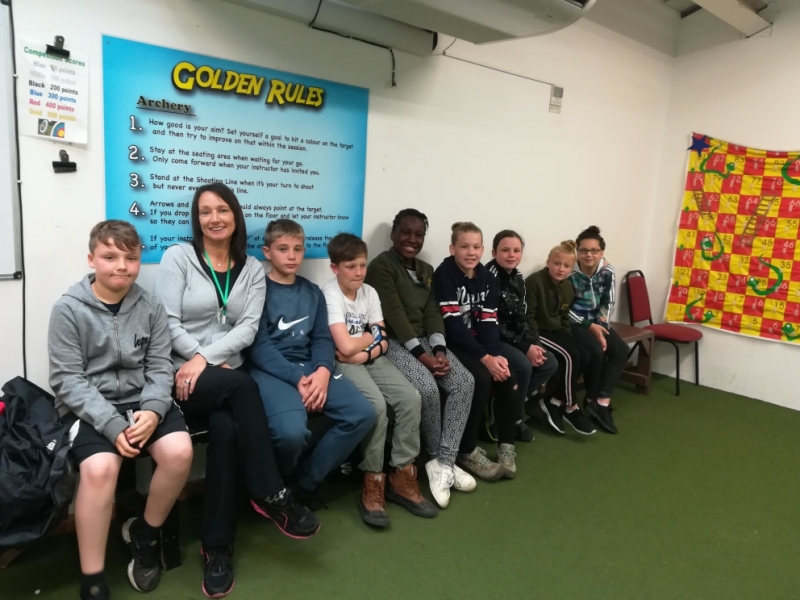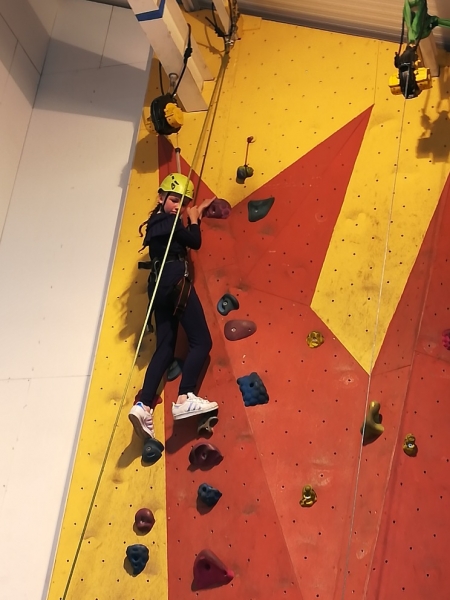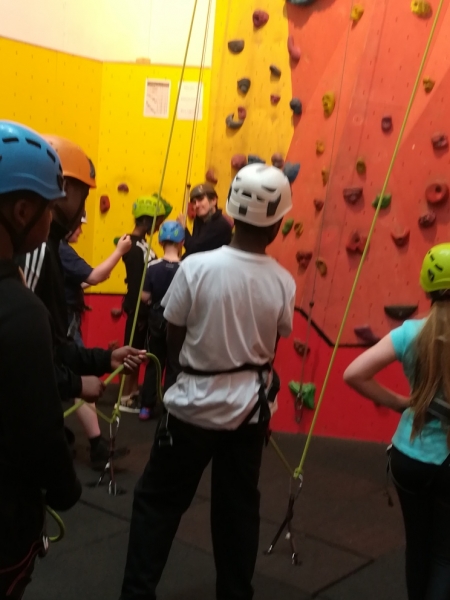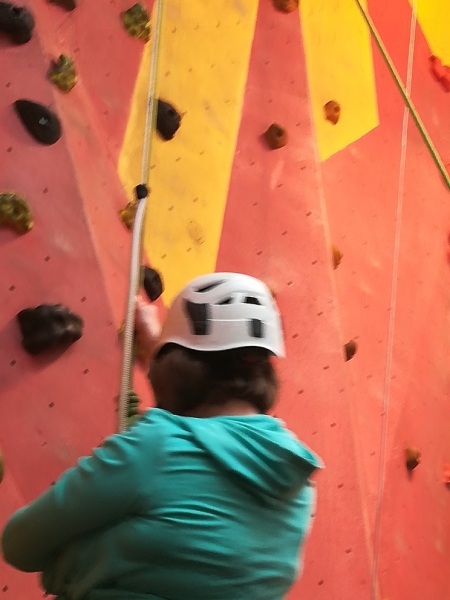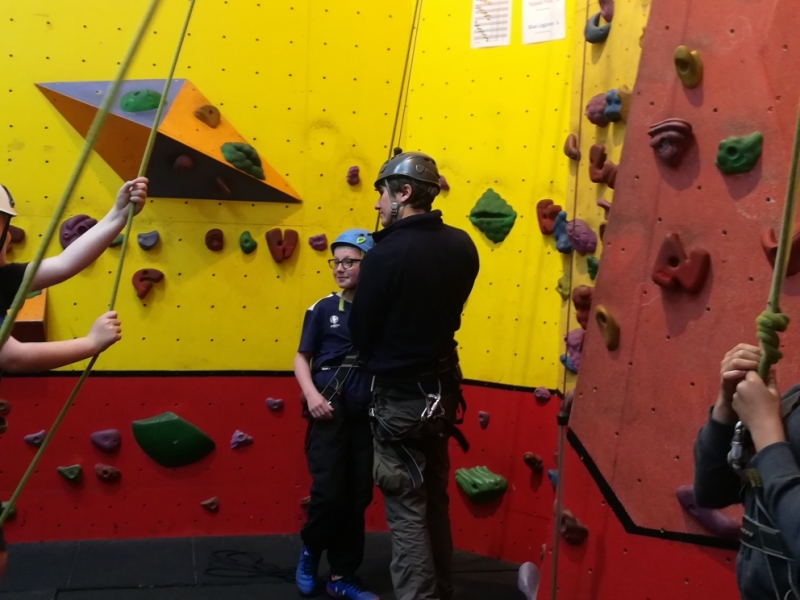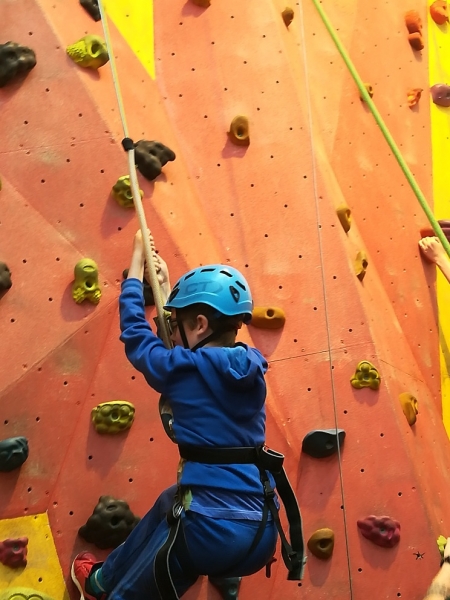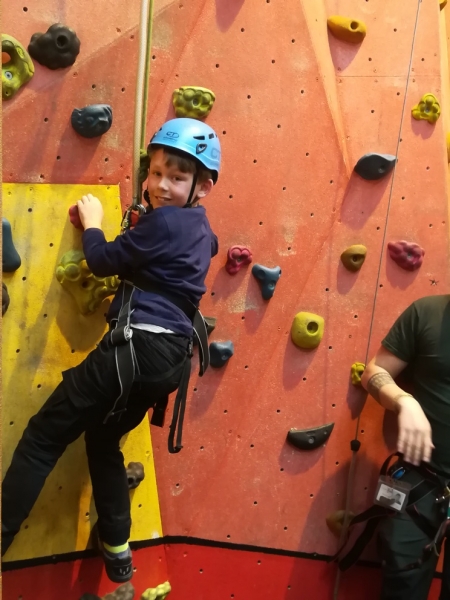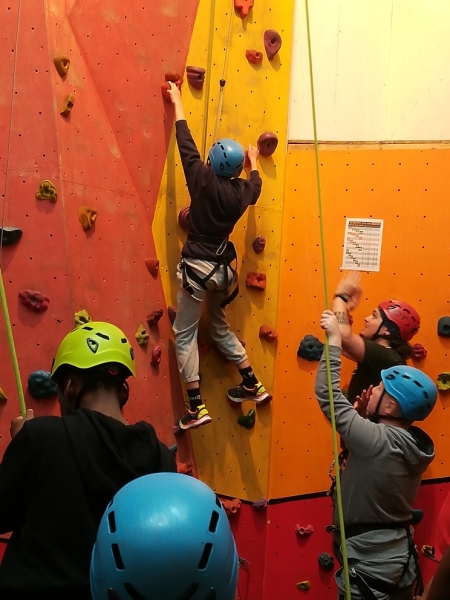 St George's Day Celebration
Happy St. George's Day from everyone at St. Anne's Primary School!  Thank you for donating £1 for The Good Life Orphanage!  Look at us wearing red to celebrate our Patron Saint.
Year 4 - The Crucifixion in Church
This morning Year 4 did a stunning performance of The Crucifixion in Church. They re-enacted Judas betraying Jesus. We then saw Jesus begin his journey, falling along the way. Thank you Year 4 for a beautiful reflection during this season of Lent.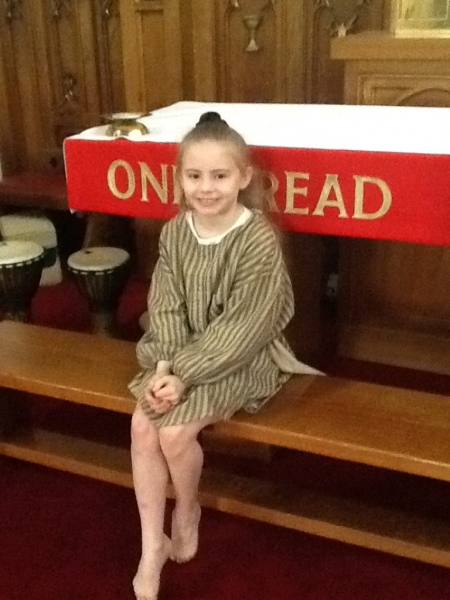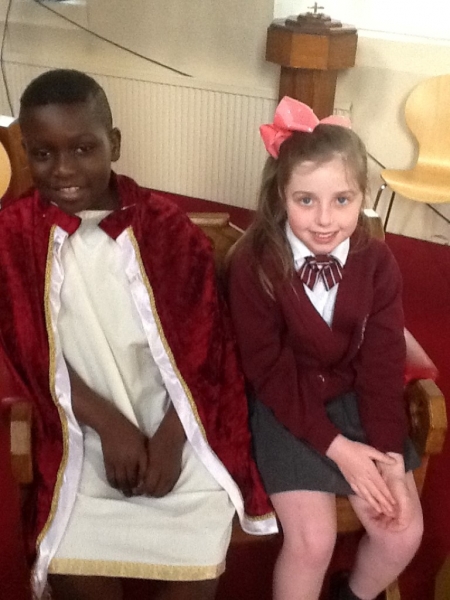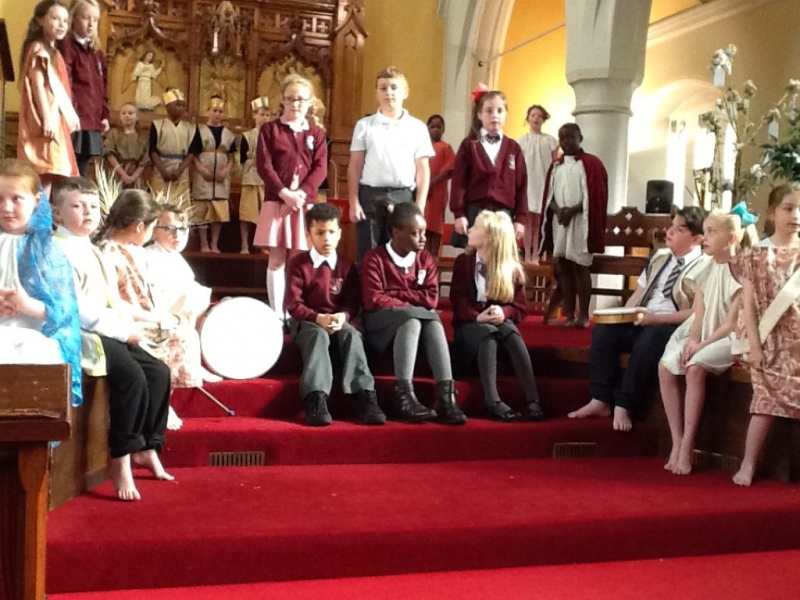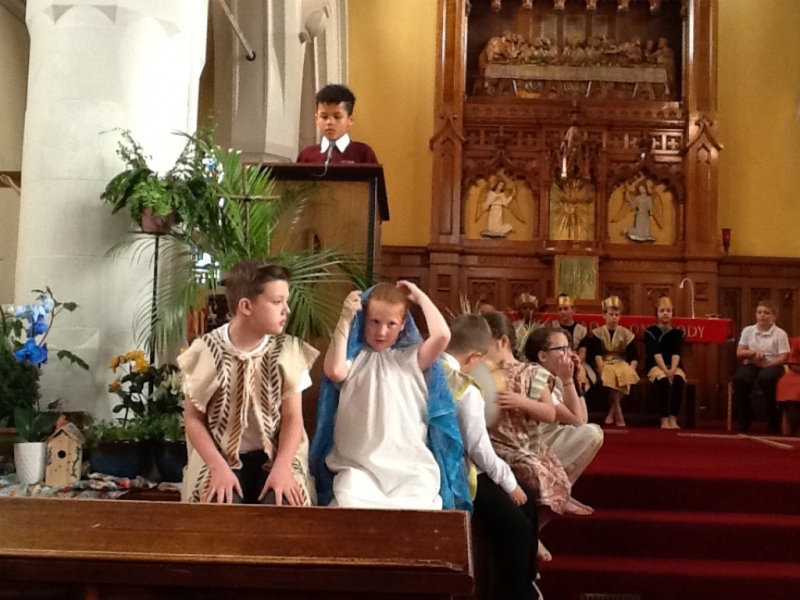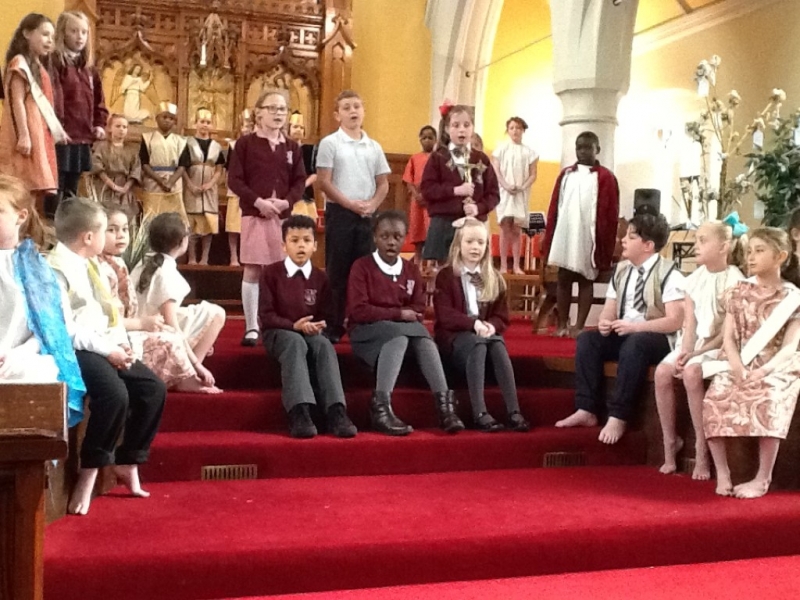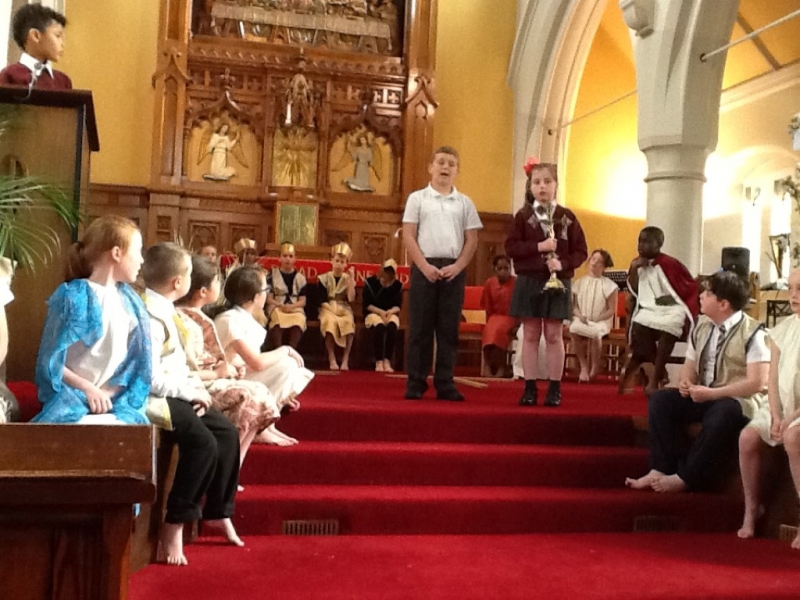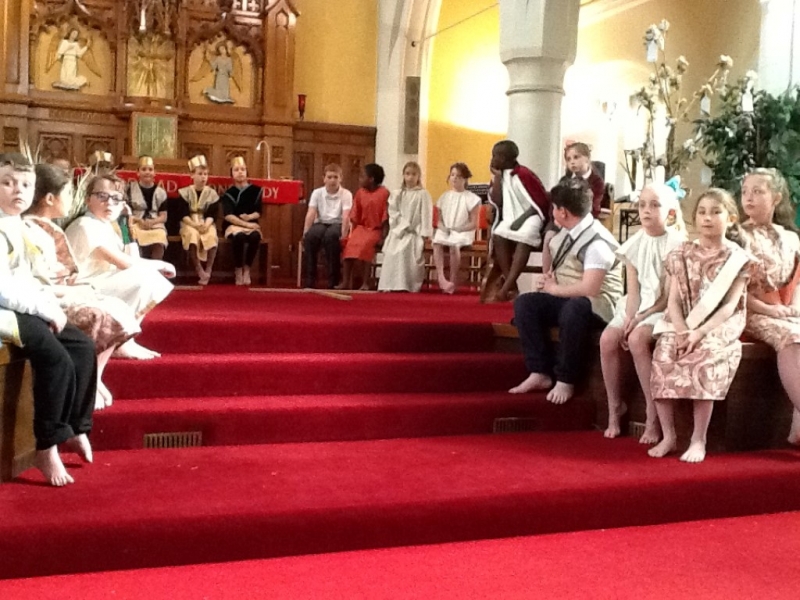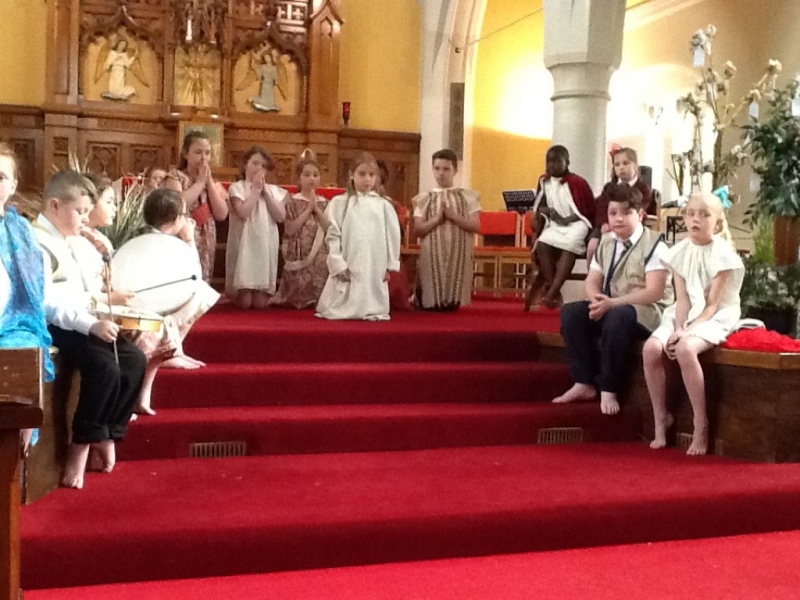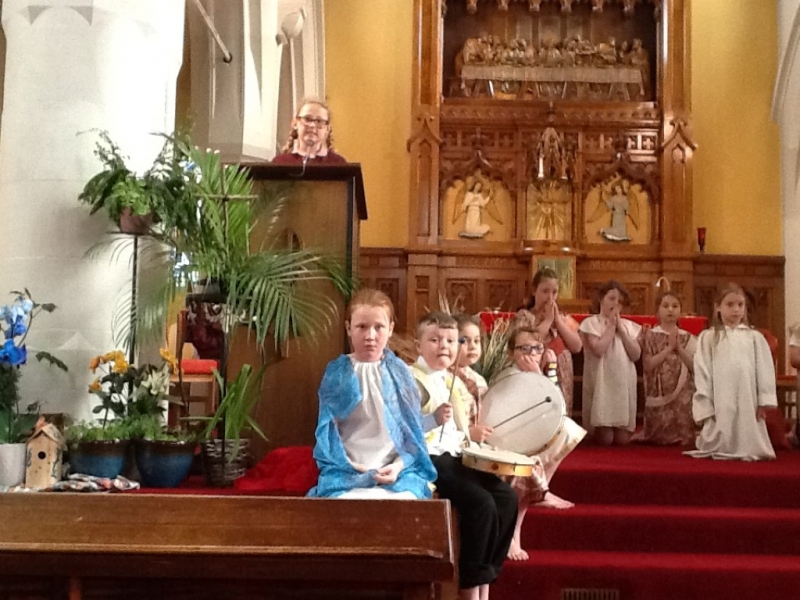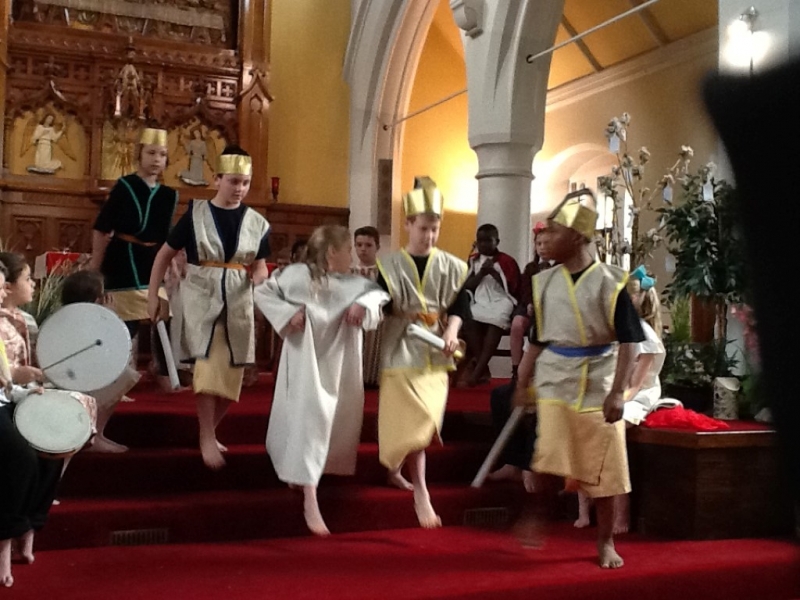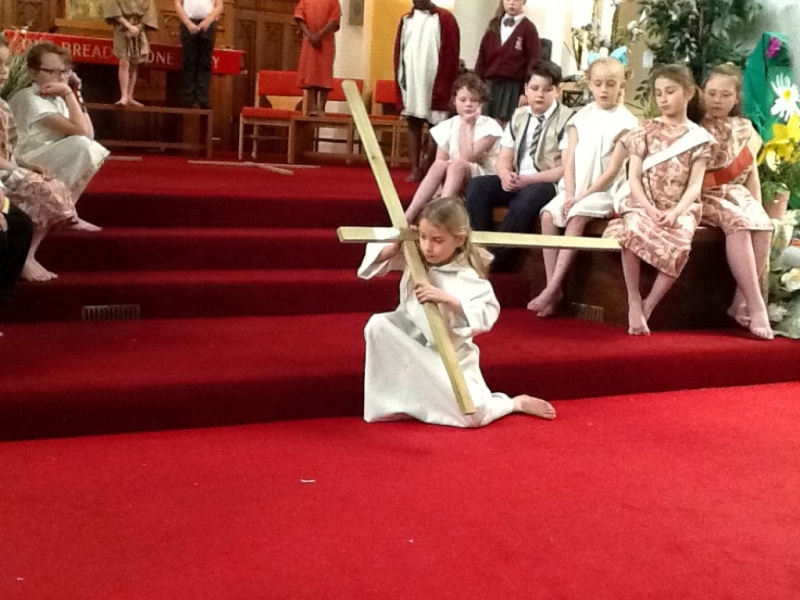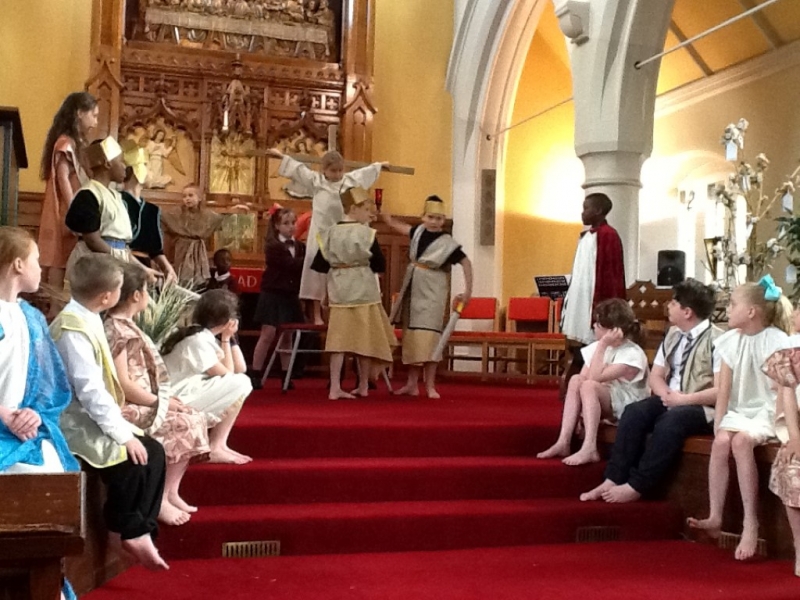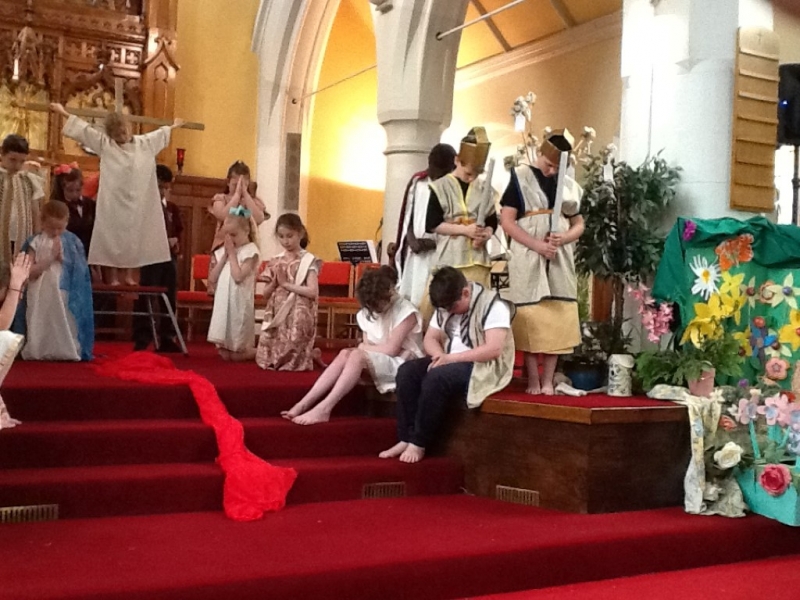 Garden of Gethsemene Display
Please come in to the School Hall and visit our Garden of Gethsemene. Take a moment to reflect and think during this season of Lent.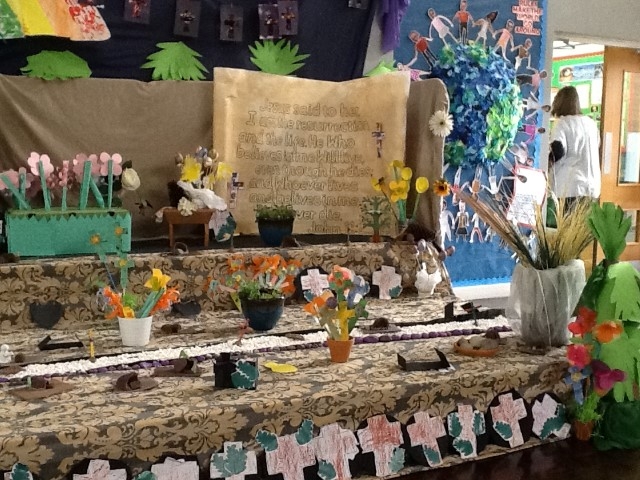 Francis House visit - 6th April 2017
Emma from Francis House came in to speak to us during assembly. On behalf of all at Francis House, she wanted to thank us for raising money from the sale of the knitted chicks! She told us lots about the wonderful work Francis House does! Thank you Emma!
Happy St. Patrick's Day!
Year 2 have made history and performed the first ever , St. Patrick's Day assembly in St. Anne's Primary School.
May your blessings outnumber the shamrocks that grow and may trouble avoid you wherever you go!
Happy St. Patrick's Day from everyone at St. Anne's Primary School!
Wildlife Roadshow - February 2017
Thank you to The Wildlife Roadshow for a wonderful morning in Year 2.  We loved holding the different animals and we learned so much about these fascinating creatures!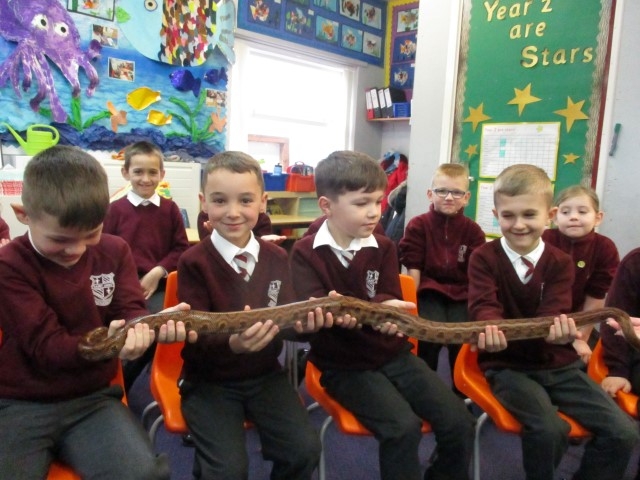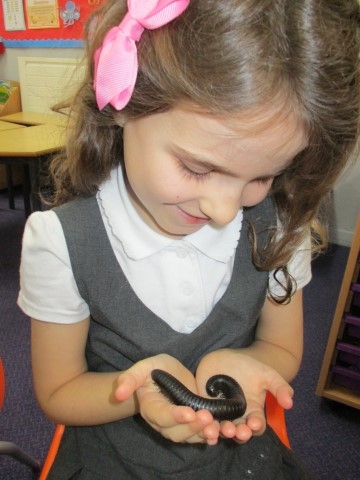 Dick Whittington Pantomime - December 2016
Tameside Music Concert - 13th December 2016
This morning Tameside Music Service held a very special concert. All children who attend music lessons with the Tameside Music Service performed in front of the whole school, parents, neighbours and governors. Thank you to everybody involved for all your hard work.
Music at Ashton Christmas Markets
Advent 2016
Year 6 girls helped us to reflect on Advent with their wonderfully creative music and dance.
At Saint Anne's RC we remember
The E-Safety Ambassadors 2016
Hello! We are the E-Safety Ambassadors for St Anne's. We will work hard this year to ensure you are kept safe online. If you have any questions, please don't hesitate to come and approach us.
Robinwood Trip - May 2016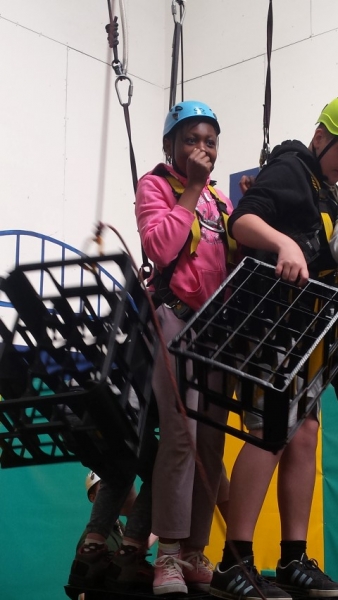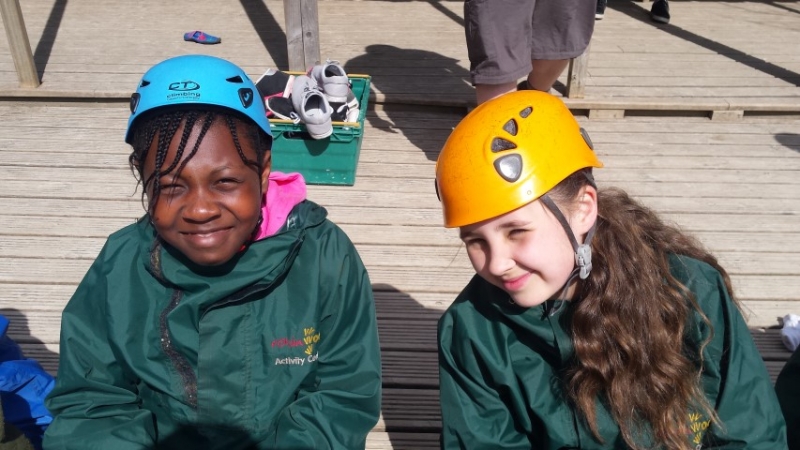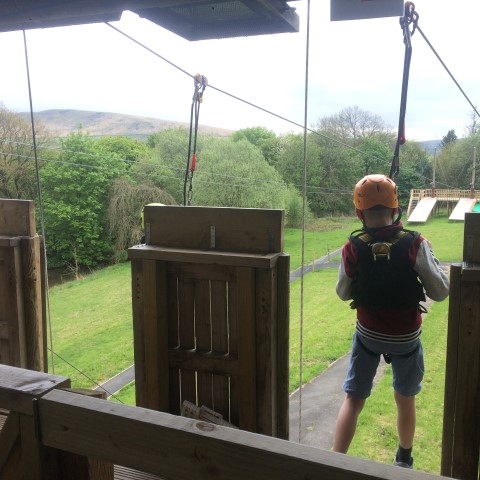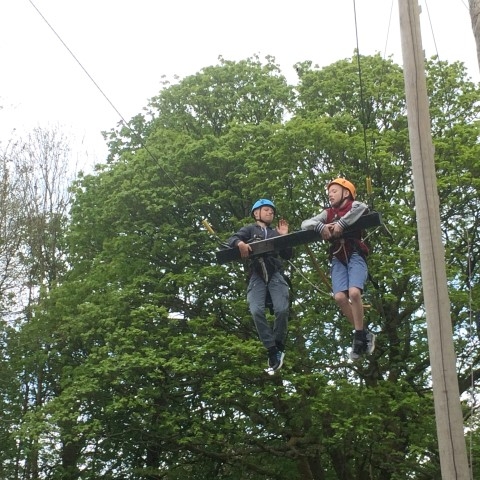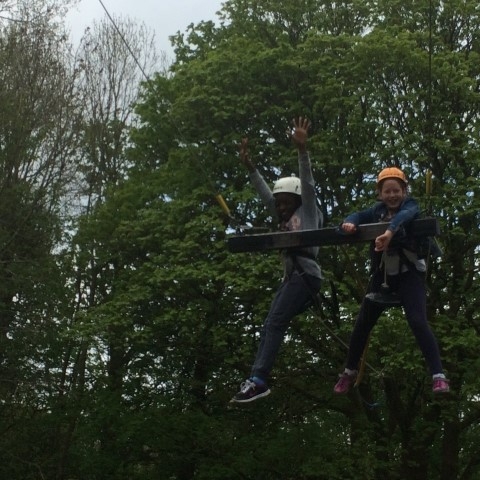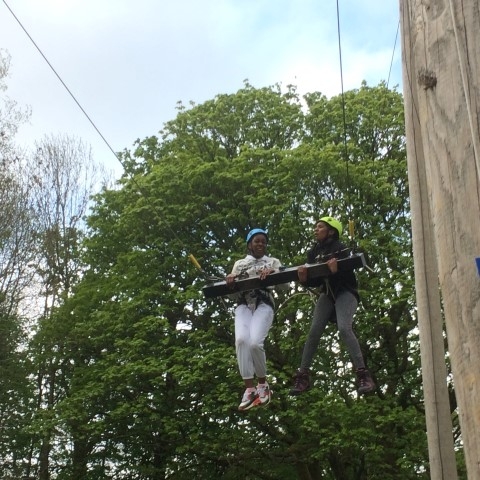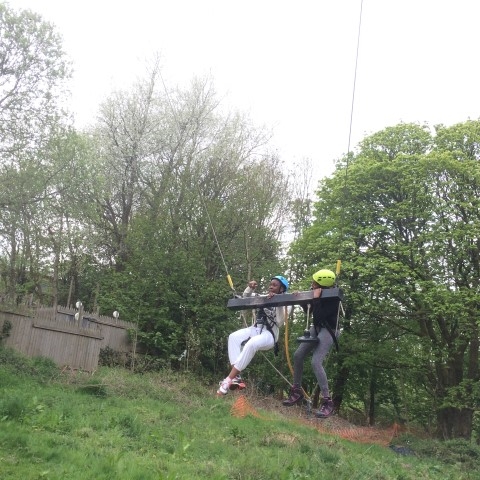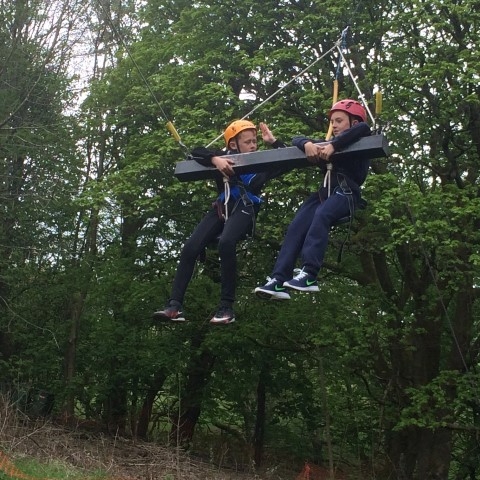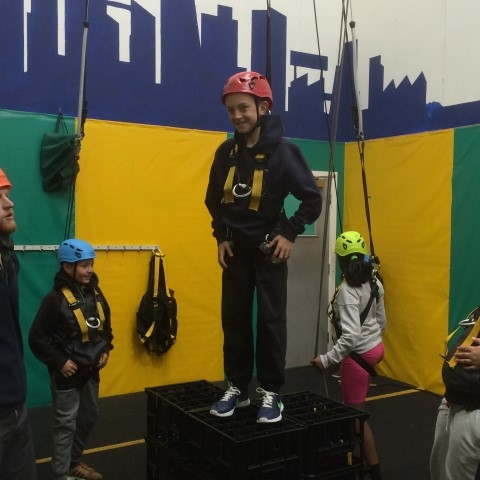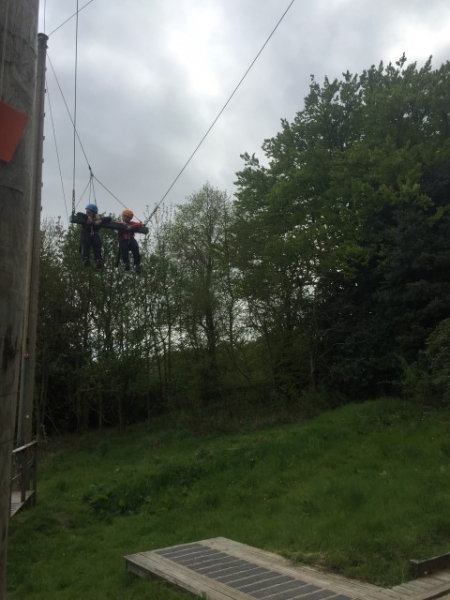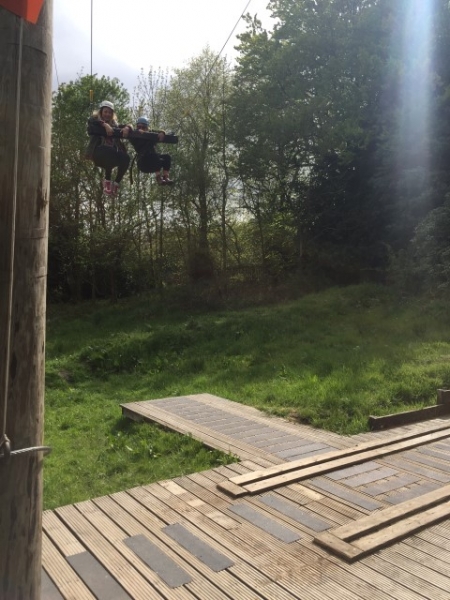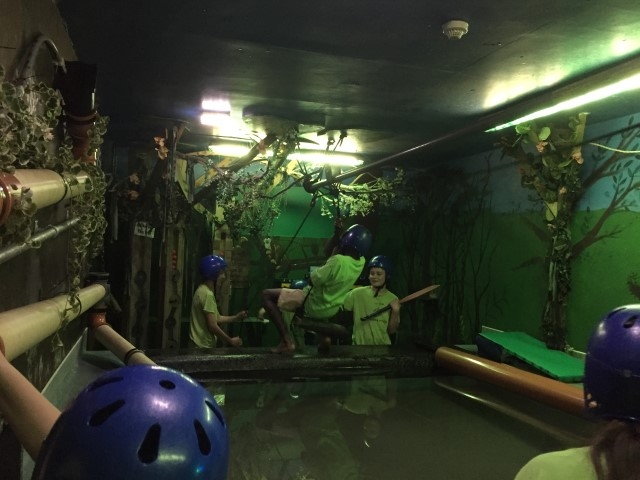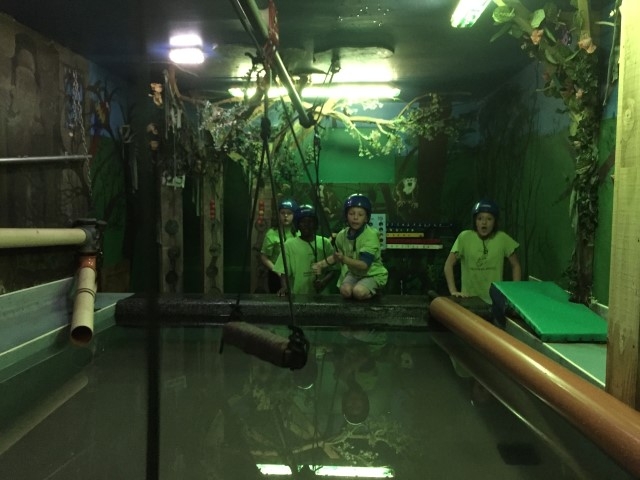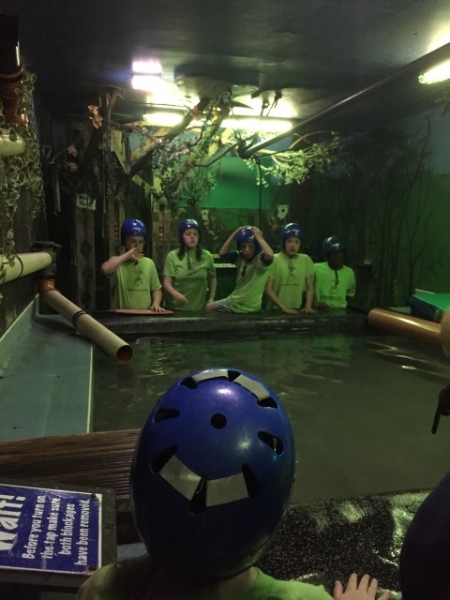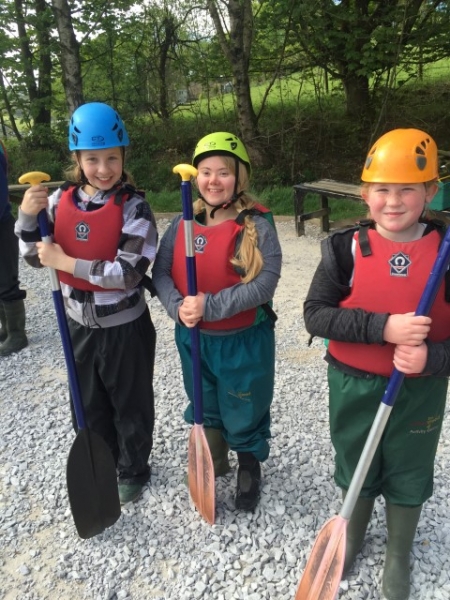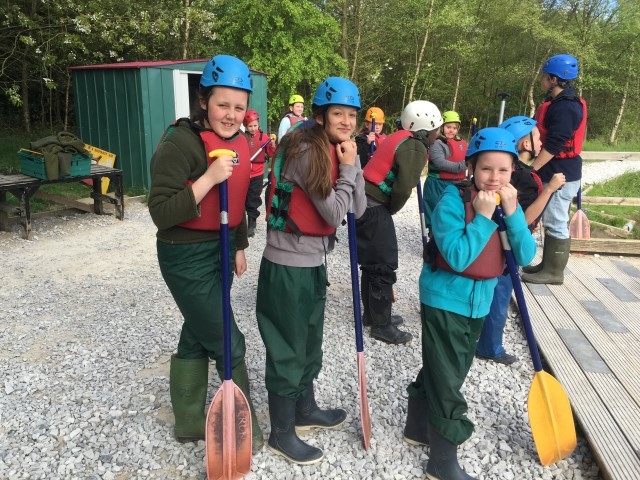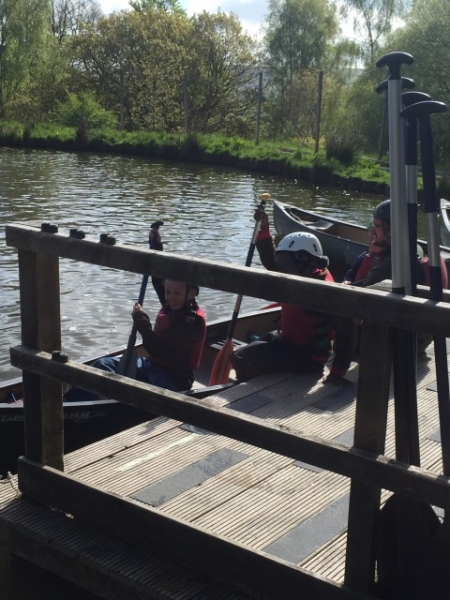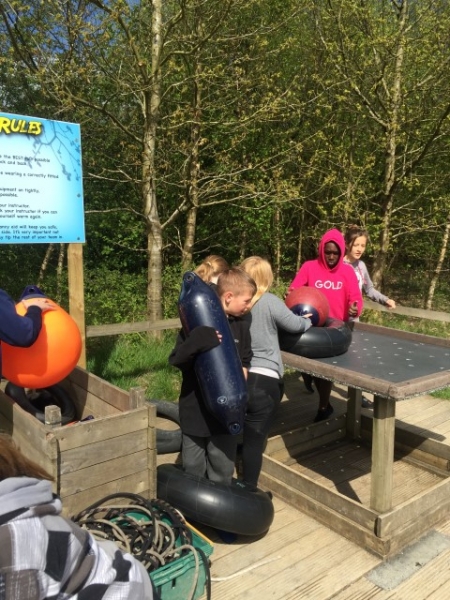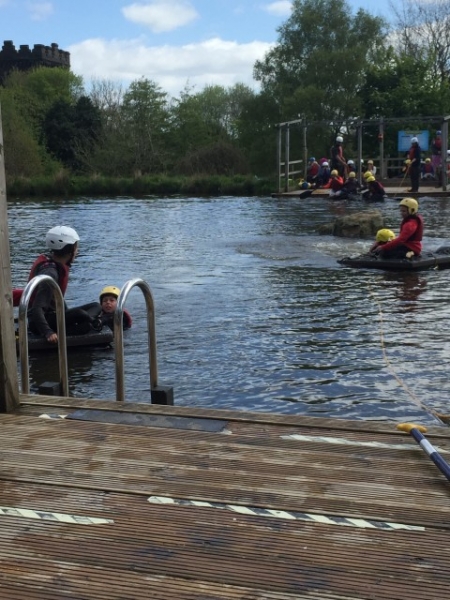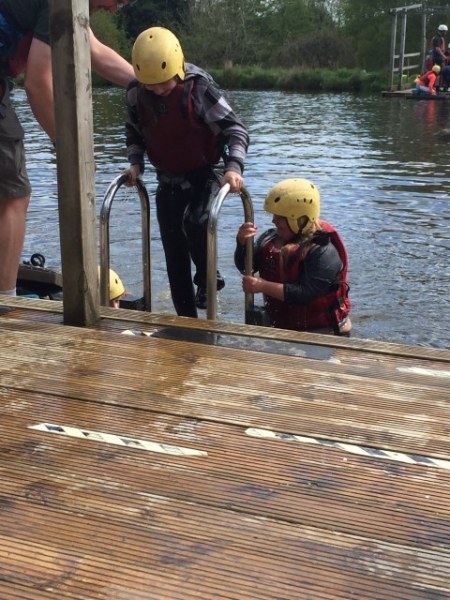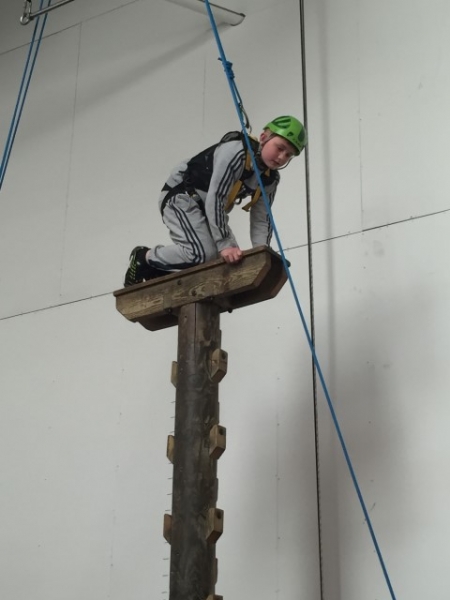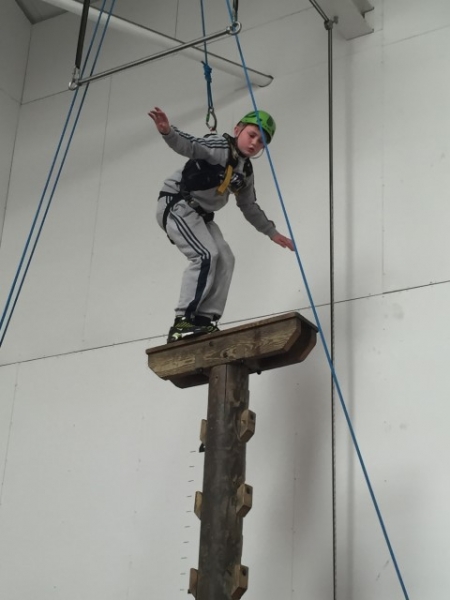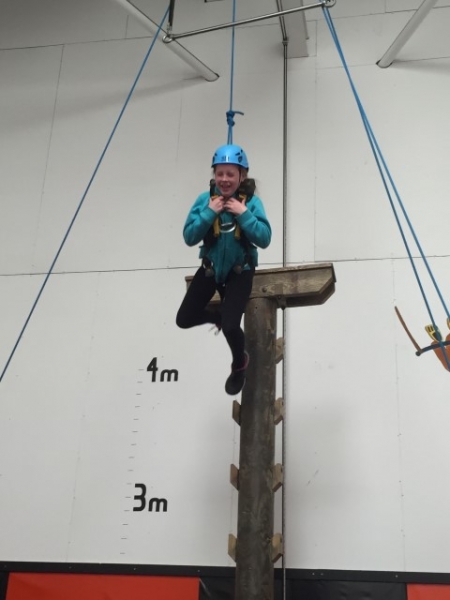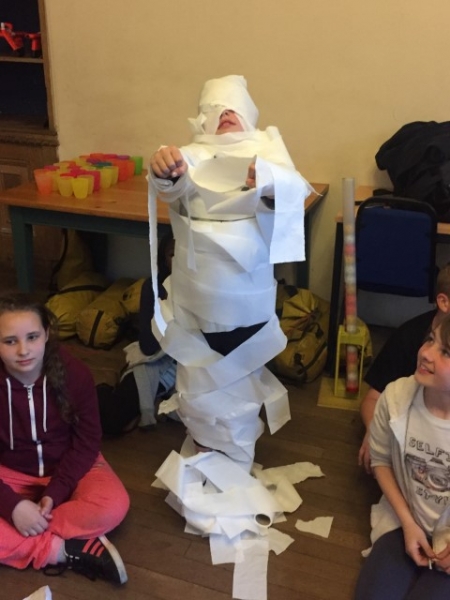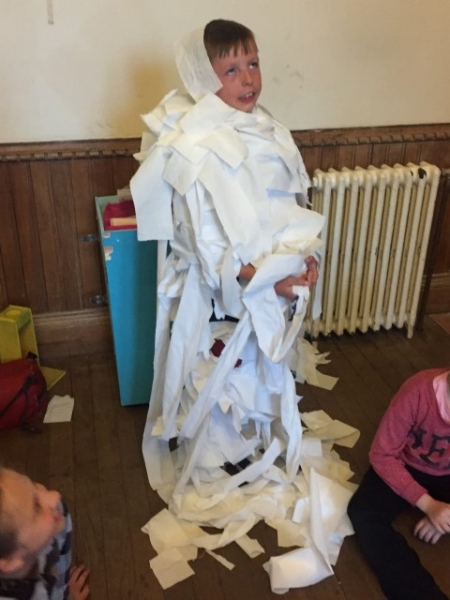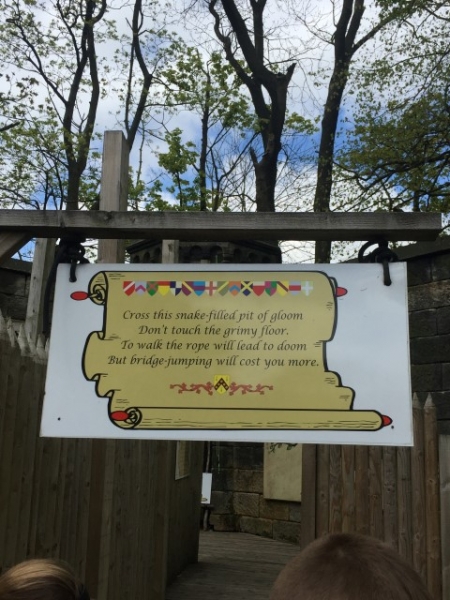 Spring Fair Photo Booth - March 2016