Class Work
Construction
Lots of challenge added for our Construction learners in the Foundation Stage this week; vertical lego building and using 'cement' to improve their wooden block structures.
Outdoor Learning
Nursery have been practising so many skills during their outdoor learning this week; awareness of shape and space, teamwork, mark making and imaginative small world play to name just a few!
March 2019
What a busy and fun week Reception have had! We have been playing addition and subtraction games, making pancakes and having pancake races on Shrove Tuesday, taking part in Ash Wednesday mass with Father in school, continuing with our cinema role play by making a serving popcorn "at the movies" and last but not least we loved celebrating World Book Day by sharing many stories and dressing up as our favourite characters! Well done Reception for another wonderful week of learning together.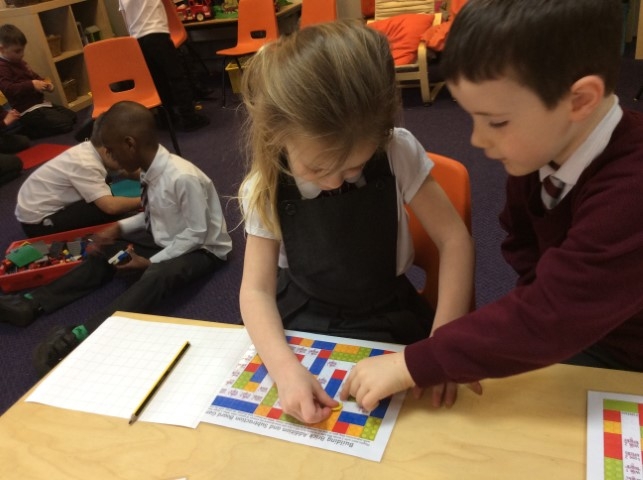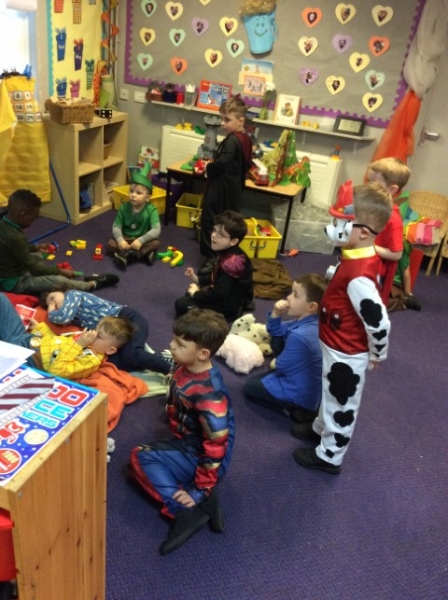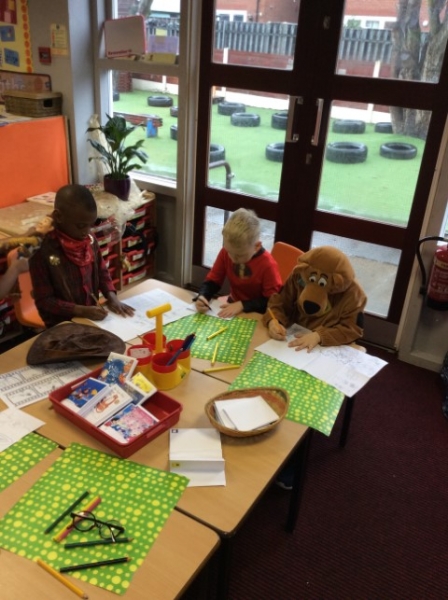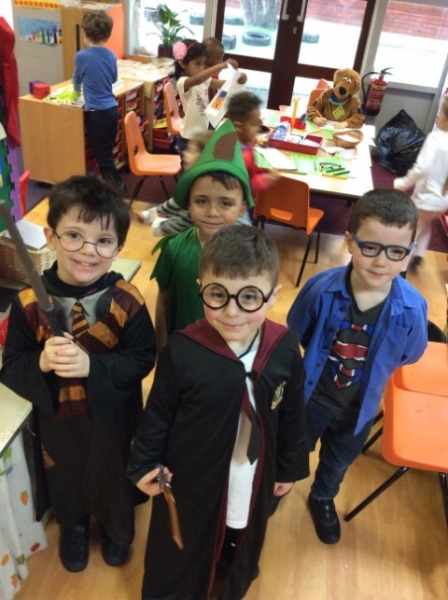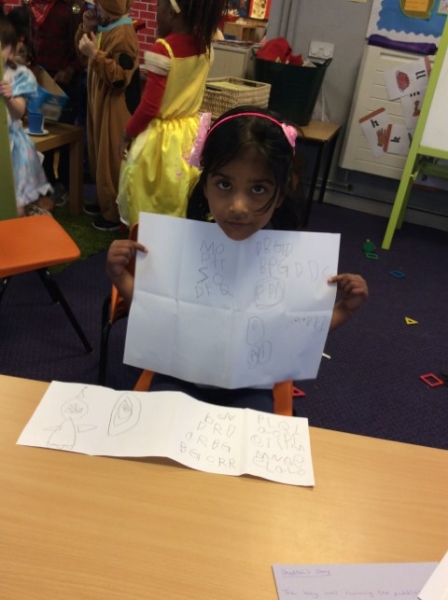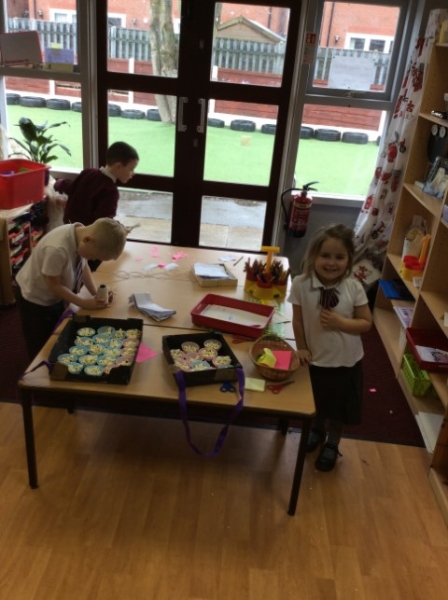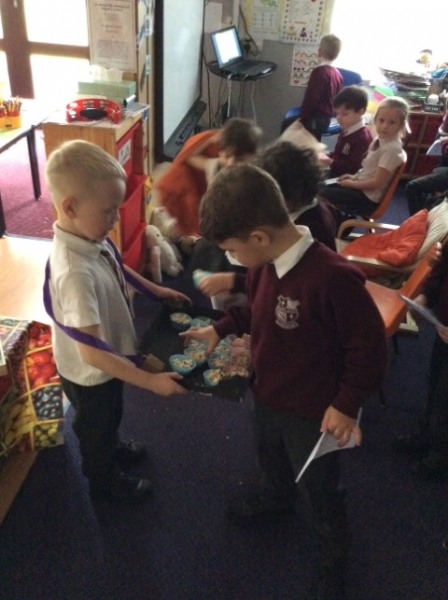 Reception's Cinema Experience!
The children in Reception have come back to school with cinema fever and taken over the classroom to create their very own entertainment village, with bowling alley, cinema and shop! The children used so many skills to develop their play: using their imagination and fine motor skills to make food to sell, handling and using the language of money, counting how many tickets we need, ordering and labelling seat numbers, writing food orders and listing film showings, working out their bowling scores using subtraction and best of all... working in unison as a whole class! We have seen so much cooperation and problem solving between the children this week, it has been the best first week back!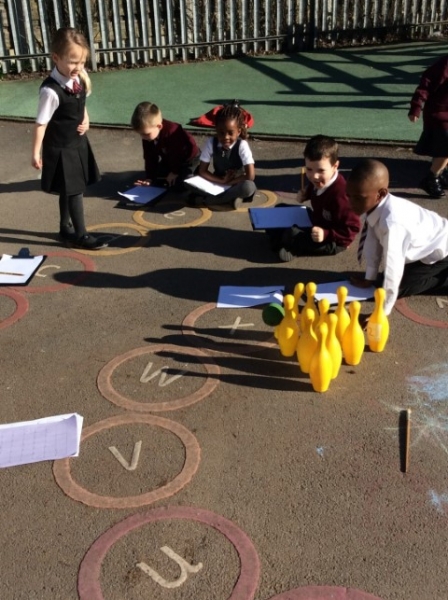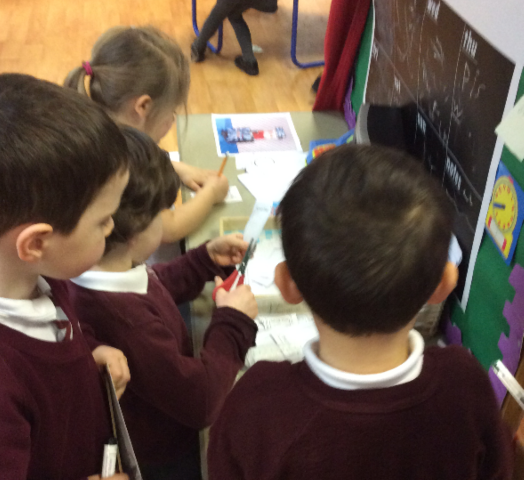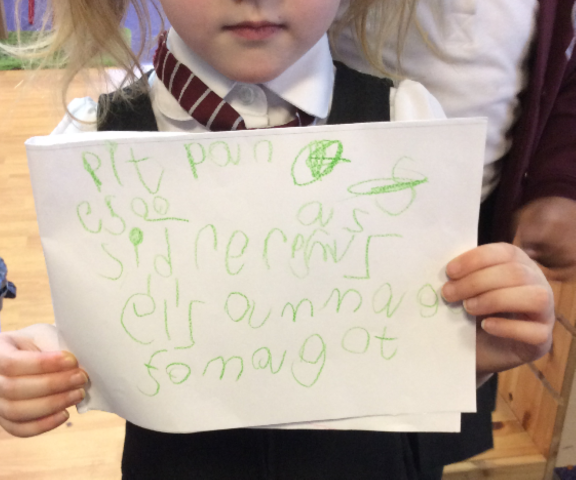 Foundation Nativity
Well done Foundation Stage children for a fabulous Nativity. Here is a link to the video of our production for 2018 - The Sleepy Shepherd.
The Sleepy Shepherd 2018 video
Anti-Bullying Week
For Anti-Bullying Week in Nursery we shared the beautiful book, We're All Wonders, and discussed the idea that we all look different, like different things, believe in different things etc, but we are all equally as wonderful and special. We decorated mini people in our own way to celebrate our uniqueness and made a promise of how we would be kinder to our friends and family that week.
Inter-Faith Week
To celebrate inter-faith week we looked at Judaism, in particular the celebration of Hannukah. We heard the story behind the celebration then discussed it and sequenced it to improve our understanding. We then completed lots of linked activities; we played matching pairs with key images to improve vocabulary, played with the traditional Jewish toy of dreidel, made menorahs from playdough, decorated our own Hannukah candles and made the traditional Jewish snack of Potato Latkes (which we enjoyed tasting afterwards!)
Black History - 6th November 2018
As part of our work during Black History Month this October, Nursery learnt to retell the poem; 'Call Alligator' by the wonderful Afro-Guyanese poet, John Agard. We think you'll agree they did a super job!
Nursery - 14th September 2018
Wow what a fun and busy first week we have had in Nursery. The children have done so well settling in to their new environment. We have spent the week making friends, learning rules and routines and exploring all the lovely toys and areas we have in our Nursery.
We also celebrated Roald Dahl day on Thursday by setting up our own Charlie's Chocolate Factory and making bookmarks for the Enormous Crocodile. And on top of that we shared the story of Noah's Ark then worked together to create lots of art linked to this for our Nursery hall display.
Well done Nursery and let's have another fun and fabulous week next week!"