Sports News
Manchester City Trip - 21st November 2017
The children were invited to welcome the delegates from Feyenoord and Manchester ahead of the Champions League game.
Reminder - Dance After School Club
Just a reminder that Dance After School Club is open to KS2 on a Tuesday and KS1 on a Wednesday. Only £2 a session!!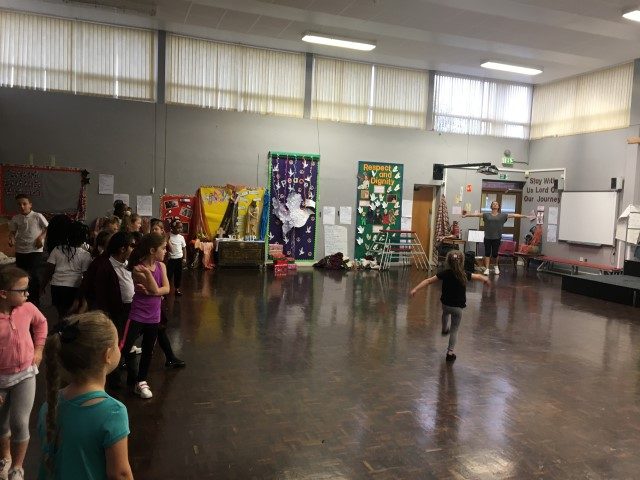 Tuesday 24th October - Craig Heap Visit
A big thank you to Craig Heap for delivering such an inspiring assembly to KS2. We thoroughly enjoyed your visit and we hope you liked our gift!
Tuesday 24th October 2017
This evening our Sports Ambassadors have attended a Young Ambassadors training at the Great Academy Ashton. They cannot wait to share their knowledge with the rest of the school in order to develop P.E at St Anne's.
St Anne's Sports Ambassadors
Say hello to your new Sports Ambassadors! Our aim is to help create a clear vision of quality P.E across the whole of the school. We are here to help every child access, enjoy, and compete in a wide range of sports. We need you to voice your opinion about how P.E is delivered at our school. Please keep an eye on our P.E board and class displays for further information.
Multi-Sports Session KS2
Please come along to our Multi-Sports sessions delivered by our Manchester City Coach Hayley. You will experience a wide range of sports, learn new skills and enjoy 45 minutes of physical activity. You will even have an opportunity to compete in local competitions. Please speak to either Miss Murphy or your Sports Ambassadors for more information.
November - Wednesday Lunch Time Club - KS2
Please come along to our drop in Futsal/Football lunch time club. It will be delivered by our Manchester City Coach Hayley. It has already been a success but we need you to come and take part every Wednesday lunch time on the KS2 playground.
See you Wednesday!