The Religious Life of School
Friday 12th January 2018 - Key Stage 1 Liturgy - "Following the Star"
Today we celebrated The Epiphany of the Lord in our Liturgy.
Jesus, when you were born, the three kings saw your star in the sky and were so fascinated by it that they had to follow it to see where it went. Thank you for all the things which fascinate us. Help us to be ready to follow the good stars which you send to us. Amen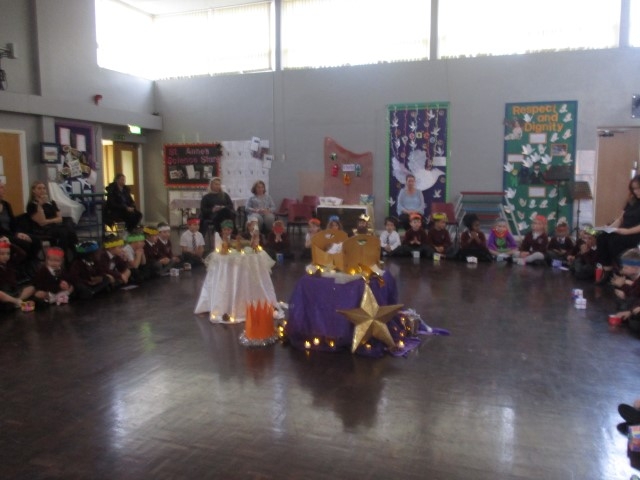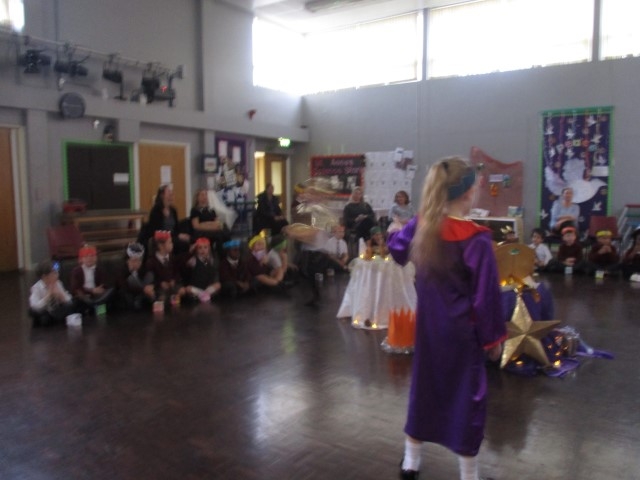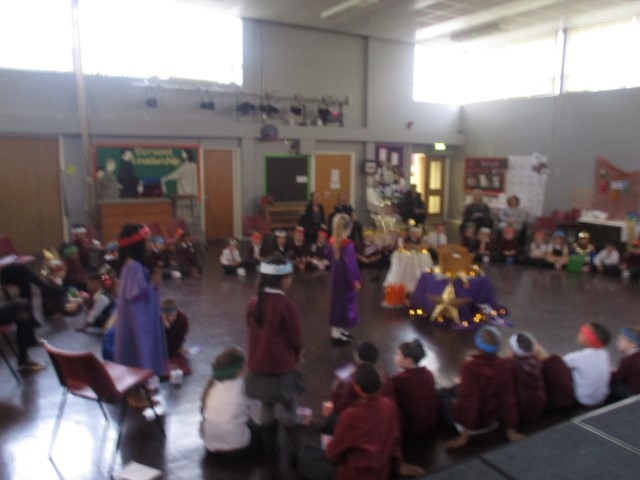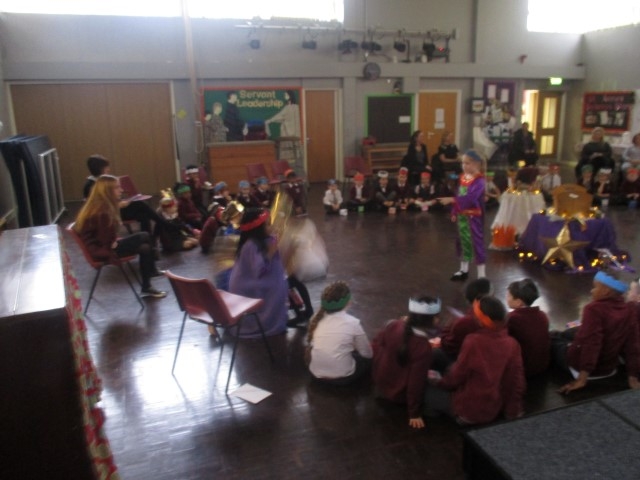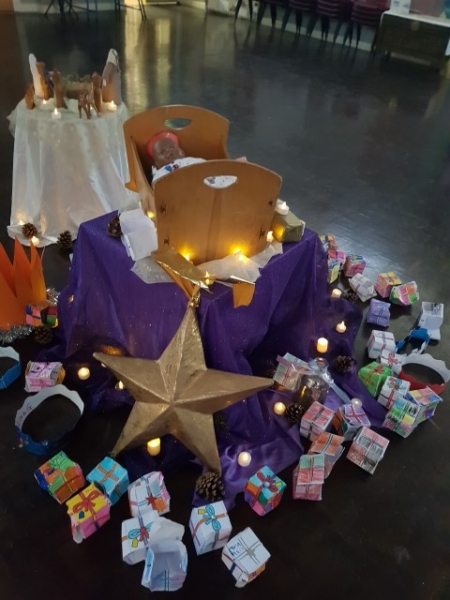 The Epiphany Writing Task - Year 2
We worked very hard to write an information text about The Epiphany. We had so much fun wearing our crowns as we wrote!
11th January 2018 Foundation Stage Liturgy – The Epiphany
To celebrate the Epiphany we invited parents to join us for our Foundation Stage Liturgy. We prayed and sang together and listened to the story of the fourth King who took many years to reach Jesus because he stopped to help lots of people on his journey. Some of our children helped us to tell the story by acting out the key parts beautifully. We discussed the special gift the fourth King had given was the gift of help. The children thought about how they can give gifts from the heart to show their love for Jesus. Thank you to all of the children for listening so carefully and to our parents for joining us in this special celebration.
Foundation Stage Liturgy - The Epiphany
We have loved learning about the 3 Kings and their journey to Bethlehem to see the new born King. To celebrate the Epiphany we made stars and crowns and wrote about the King's Journey to see Jesus.
Year 2 - The Epiphany
We are so excited to celebrate the Epiphany this week in school. We made crowns in the Creative Area and in the D&T Area we used 3D cube nets to make a gift box. We had to think hard about how we would stick the net together and how we would make a lid that opens and closes. We thought about what gift we would bring the baby Jesus and wrote that on the little heart which we then put inside our gift box.
In the Construction Area, we made kings, camels and gifts.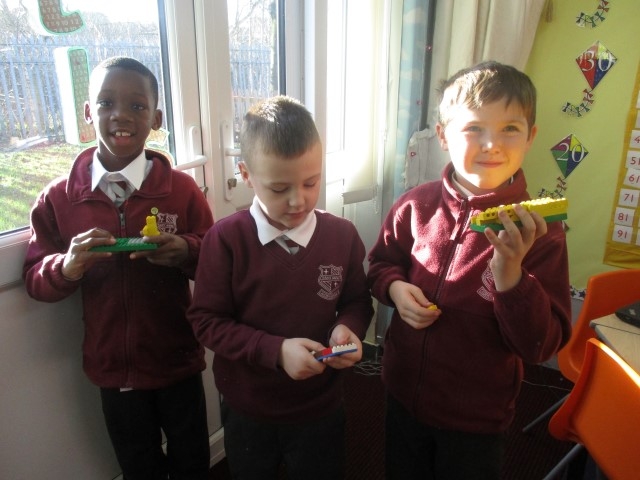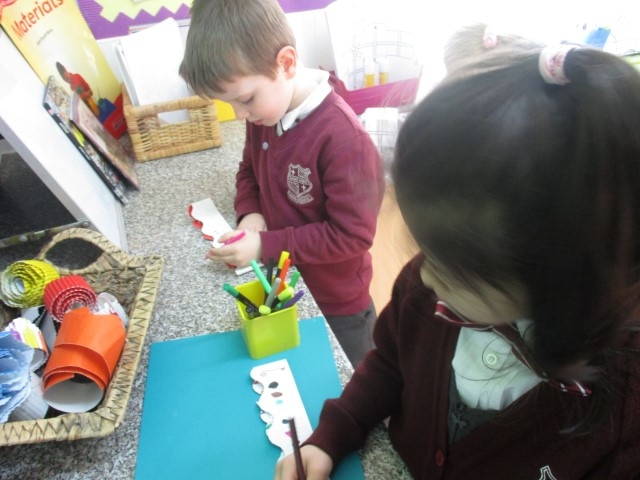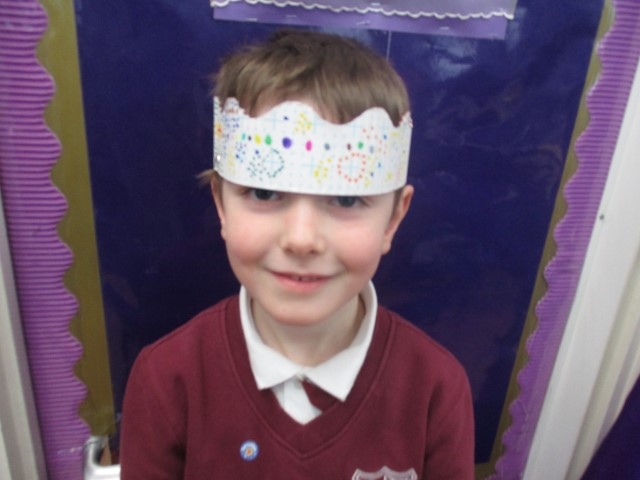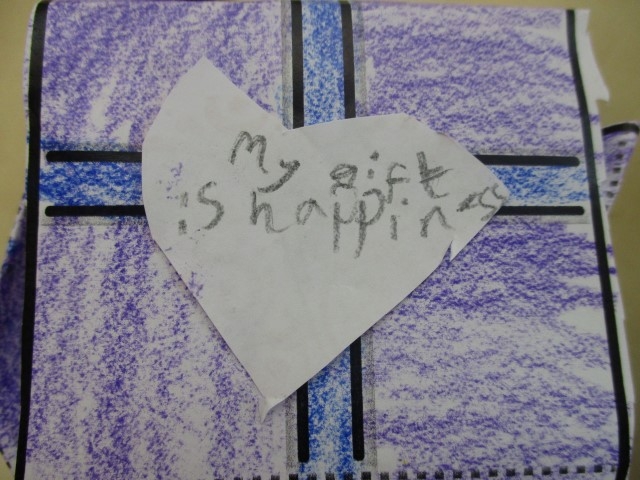 Cornerstone Visit - 22nd December 2017
Mrs Gaffney is on her way with a few members of the GIFT Chaplaincy to Cornerstone to donate non perishable food to help the homeless this Christmas. Thank you children and parents for all your very kind contributions.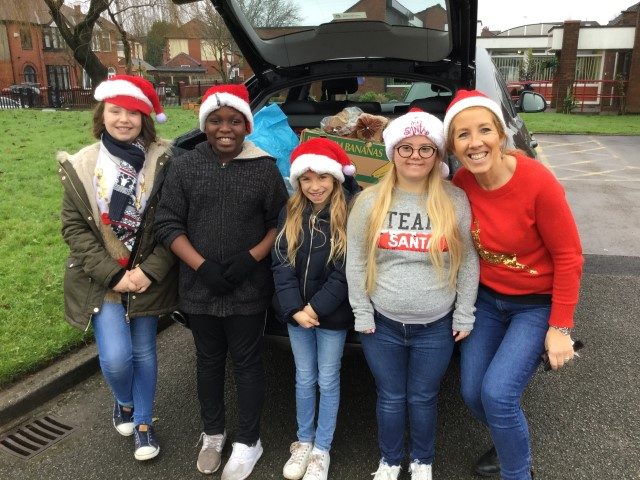 Advent Mass - 22nd December 2017
This morning we celebrated our Advent Mass in school. The GIFT Chaplains chose somebody they wanted to work with to help the, plan the Mass. They did a super job and Mass was beautiful. Fr Chris came to celebrate Mass with us. Thank you to everybody who was involved with planning it. We wish you and your families a very Happy Christmas and a Happy New Year!
GIft Chaplaincy Team - 22nd December 2017
The hall looked beautiful this morning! Thank you to our wonderful GIFT Chaplains who planned the Mass themselves and delivered it themselves. You did a wonderful job!
Advent Assembly - 21st December 2017
Year 6 performed their Advent assembly. It was beautiful! We saw what a special lady Mary was and watched her obedience and faith as she received an unexpected visit from the Angel Gabriel. We also saw her shock as she discovered her cousin Elizabeth was pregnant also. Thank you to the children for doing such a wonderful job.
Auden House visit - 19th December 2017
Year 6 went to sing Christmas carols at Auden House, a local care home. We had a wonderful time celebrating with the residents and were so happy they joined in with us!
Christmas Dinner - 15th December 2017
The pupils of St Anne's came together and shared a table to celebrate during the season of Advent. The teachers served us our festive lunch of turkey and we all had a great time!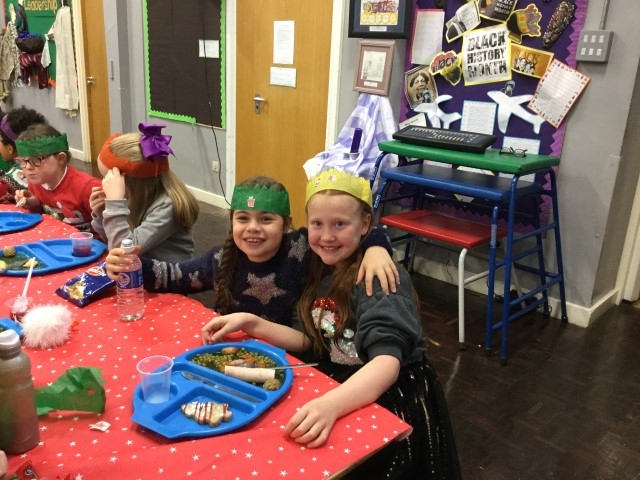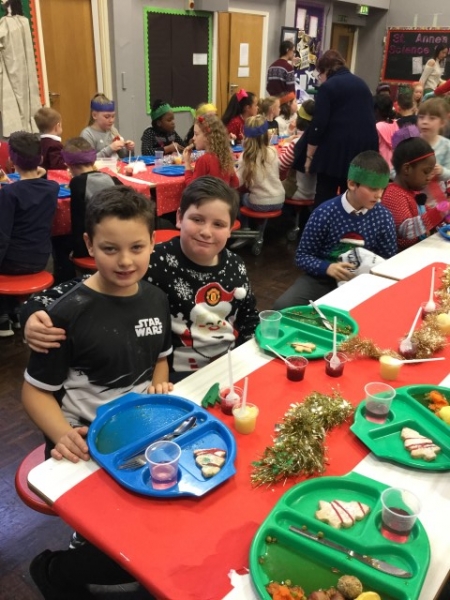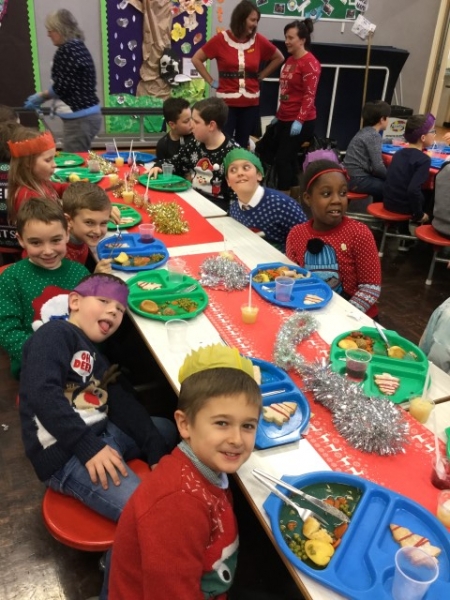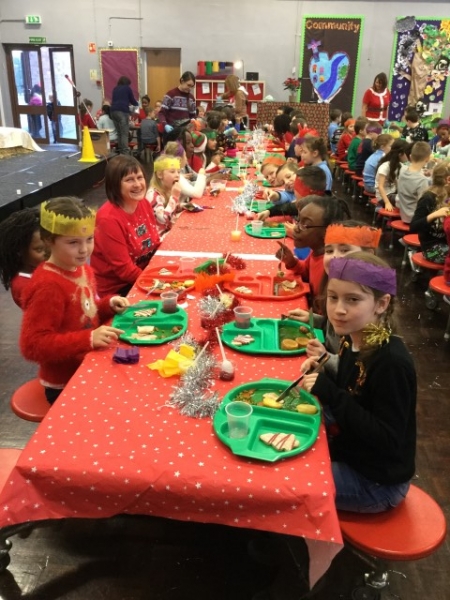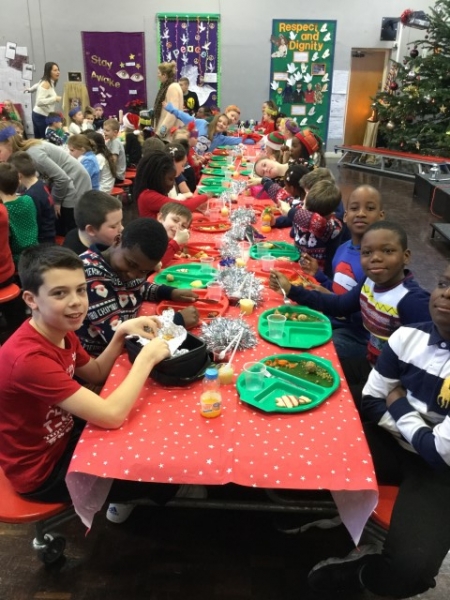 KS1 Nativity - 14th December 2017
Key Stage One put on a beautiful Nativity. Thank you to everybody who was involved!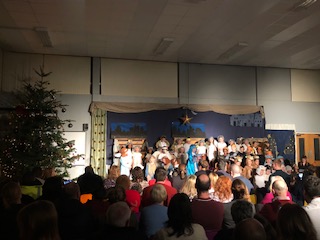 Foundation Stage Whoops-a-Daisy Angel - 13th December 2017
Foundation Stage put on a wonderful performance of Whoops-a-Daisy Angel. Thank you to everybody involved-you were all wonderful!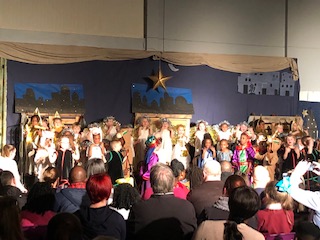 Christmas Markets - December 2017
Last week St Anne's held their annual 'Christmas Markets' fundraiser where we raise money for the Good Life Orphanage and Tameside Trauma Unit. Children from every year group made crafts and baked goods to be sold at the Markets-it was a wonderful success! So far, we've raised over £650! Thank you to everybody who supported the event.
Year 6 - Votive candles
Year Six made and designed votive candle holders, made from clay, to sell at the Christmas Markets this year. They also made chocolate covered marshmallow kebabs, which sold out very quickly!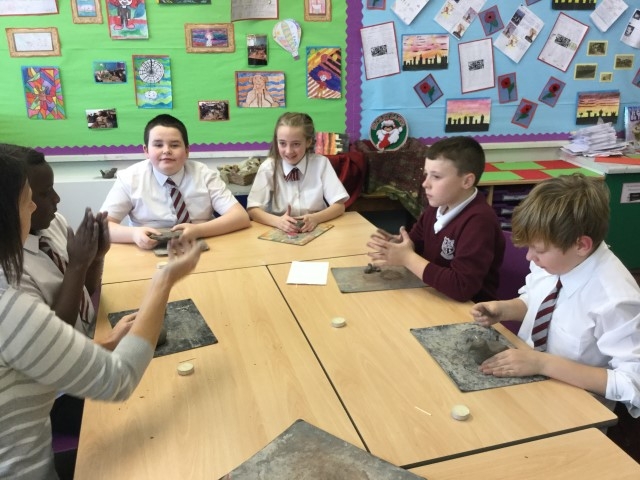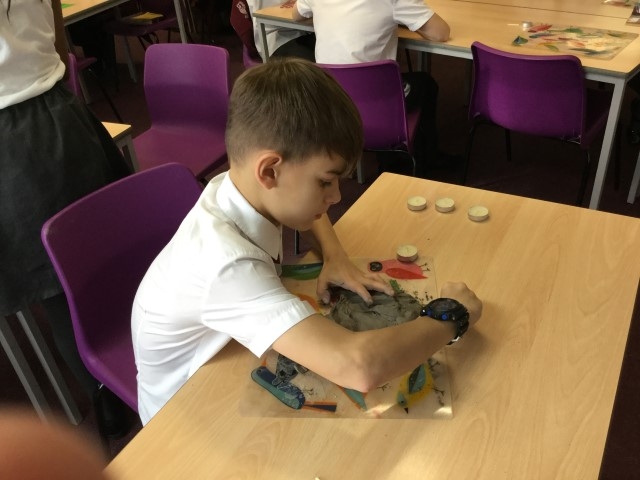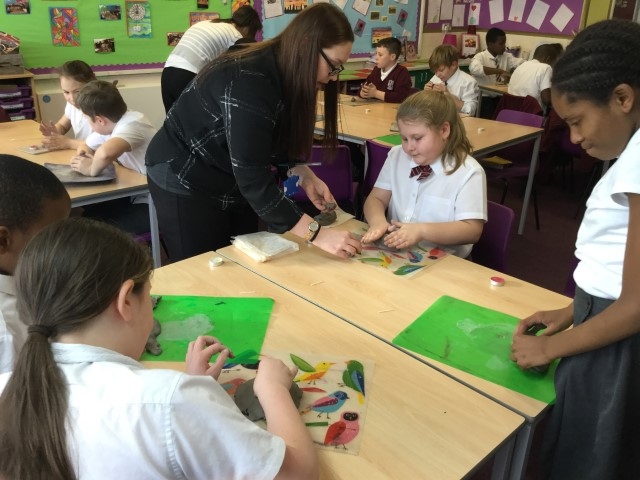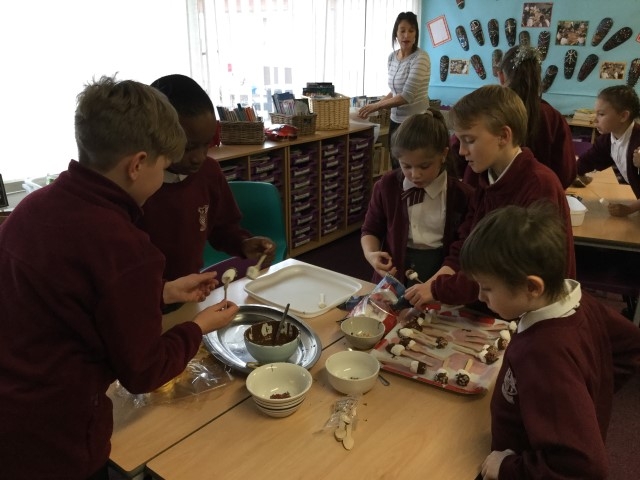 Advent - December 2017
Please take a moment to look at our photographs of school during the season of Advent. The nativity scene is all set in the front entrance of school, our Christmas tree is up in the hall and the theme of love is evident from the quad area.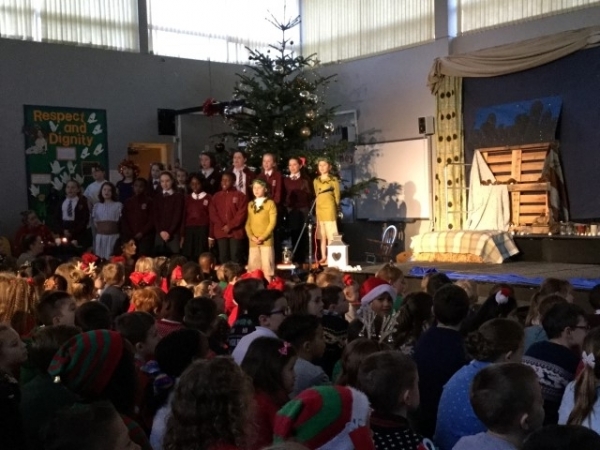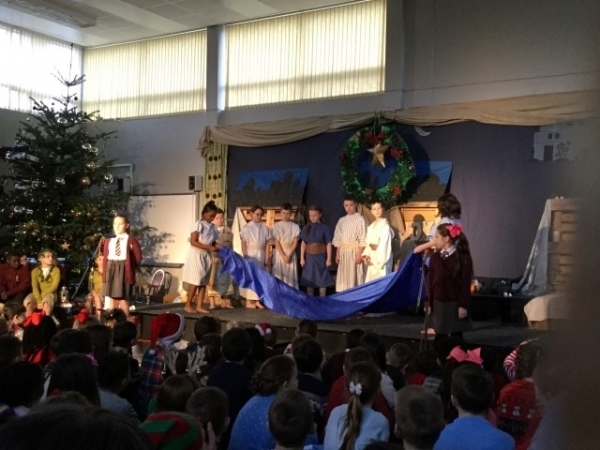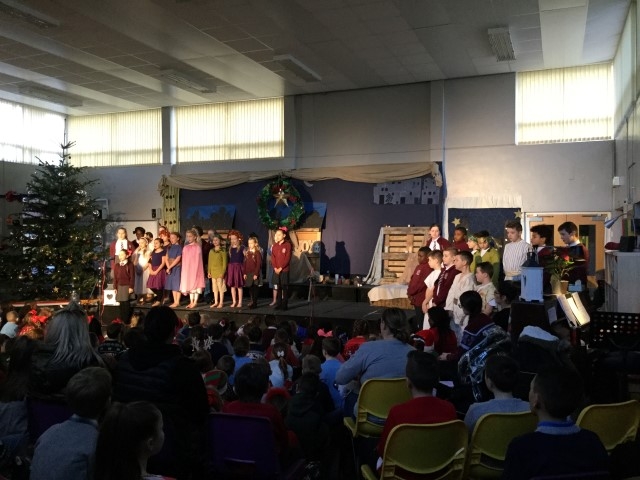 Advent - Year 3
Year 3 led us in a beautiful assembly to mark the First Week of Advent.
Advent - Year 4
Last week Year 4 led us in a beautiful assembly to mark the Second week of Advent. They reminded us that as we prepare our homes for Christmas, we must not forget about preparing our hearts and minds also.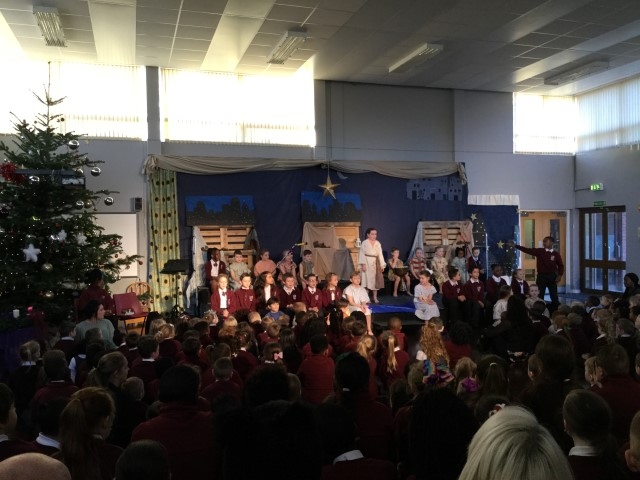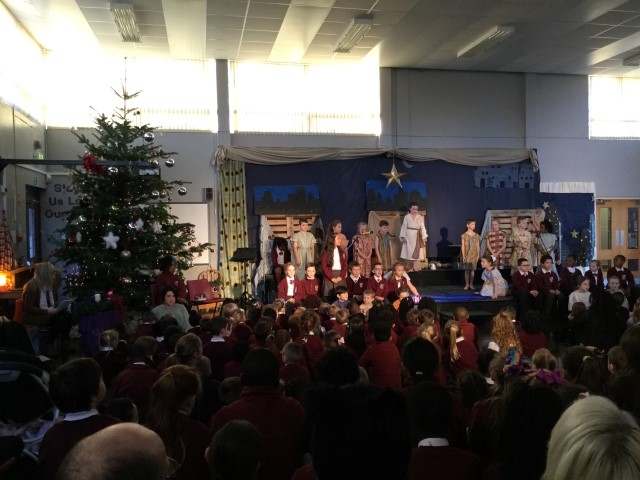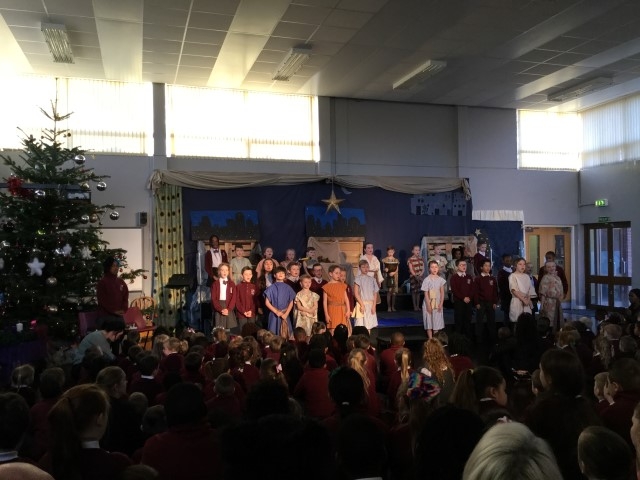 Advent - Year 5
This morning Year 5 led us in a celebratory assembly as it is Gaudete Sunday this week-the Third week of Advent. They reminded us that we must look for examples of Jesus within others and ask ourselves if Jesus can be seen in us.