Class Work
Our Mission Statement
"To help every person here to achieve his or her best in work and in play. To celebrate whatever is good and to follow in the footsteps of Jesus by supporting and forgiving each other, For the honour and glory of God."
Pirates and Islands - July 2018
What a busy week we have had in Year 2 with our new topic on Pirates and Islands. We have become familiar with a lovely book called The Night Pirates and made predictions at several stages on what would happen next. We created mind maps on what we wanted to find out about pirates then learnt lots of facts throughout the week. We ended the week with a great team building and problem solving lesson to put all this new pirate knowledge into practice.
We collaborated with Year 6 to design and construct pirate ships using only scrap materials. We applied our learning on pirate flags to make our own with fabric, fabric pens and sticks and applied the newly learnt ship vocabulary when thinking about all the features we would include, such as portholes, masts and rigging. Finally, we evaluated the ships, discussing what we liked and what we would improve next time.
Well done Year 2 for showing some excellent skill in teamwork, compromising on ideas and sharing resources.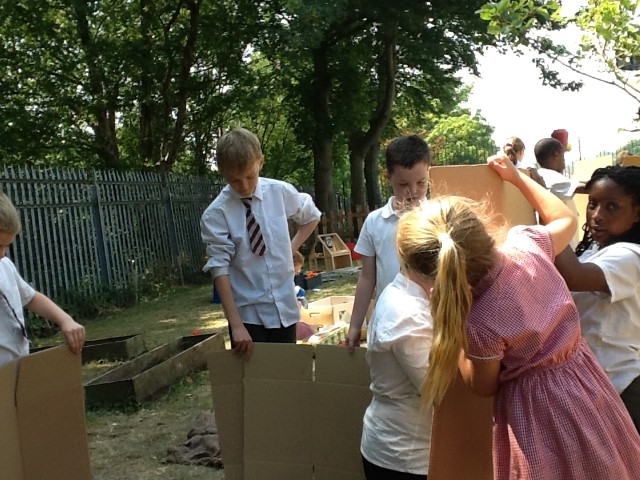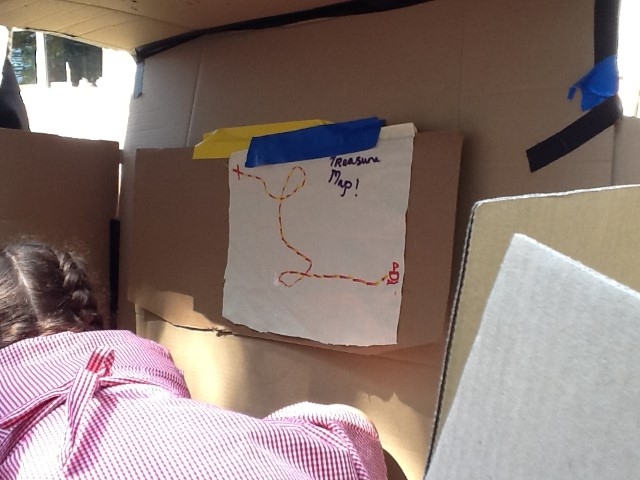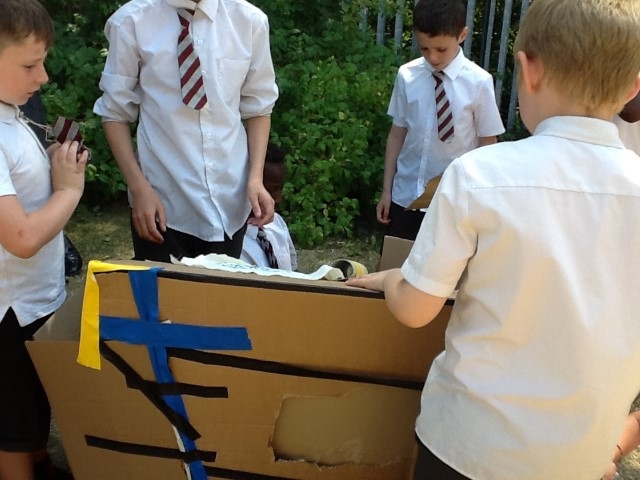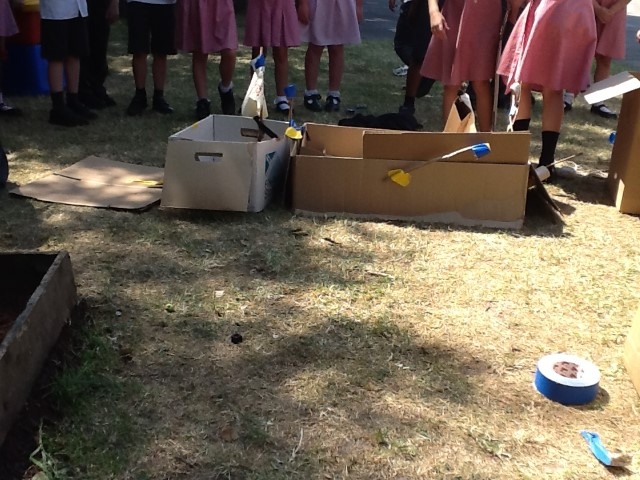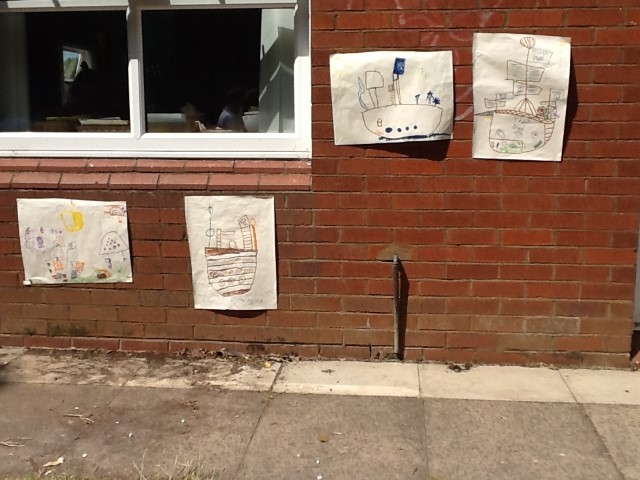 Hotel Building - 16th April 2018
Today, Max, Oliver and Christopher made an aeroplane hotel using all of the cubes and ten rods. They worked very hard and in a team to design and build their hotel.
Would you like to stay in their hotel?
Dinosaurs - 16th April 2018
Year 2 have had a fantastic morning learning all about dinosaurs with Mr Derbyshire. What a fabulous way to end our topic. Thank you so much Mr Derbyshire for visiting our class and sharing your knowledge, we had a wonderful morning.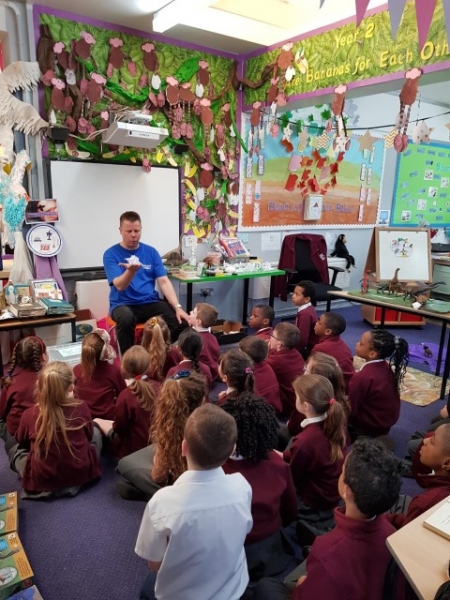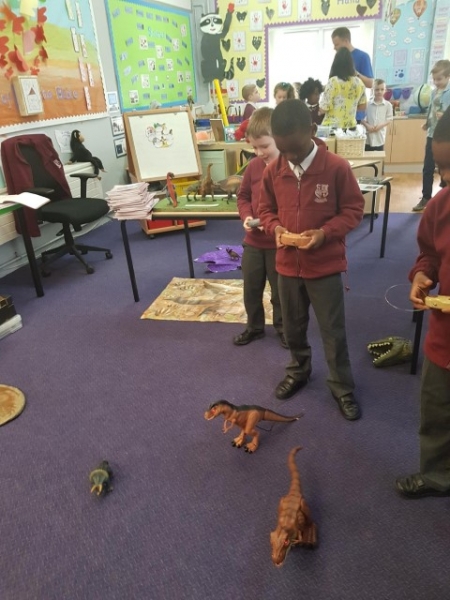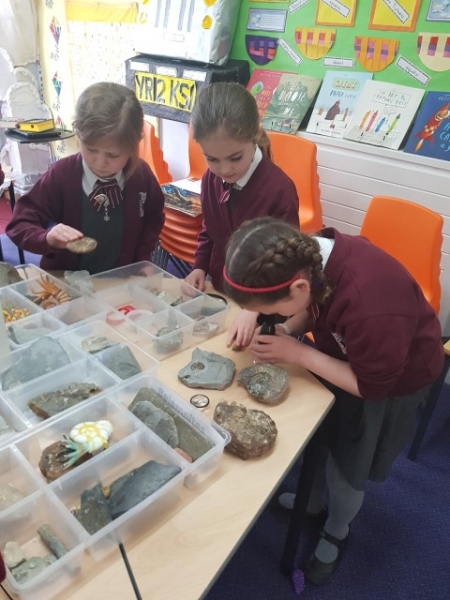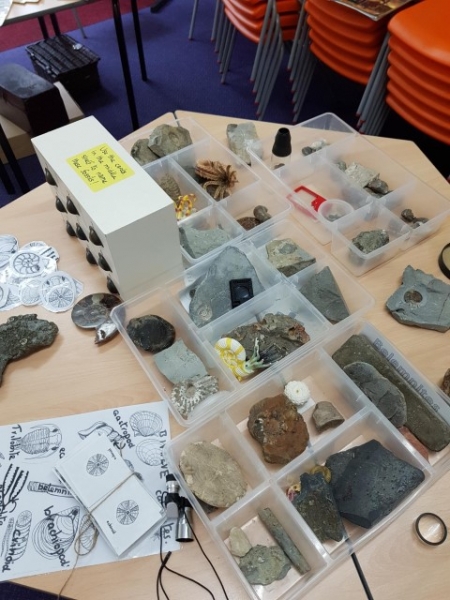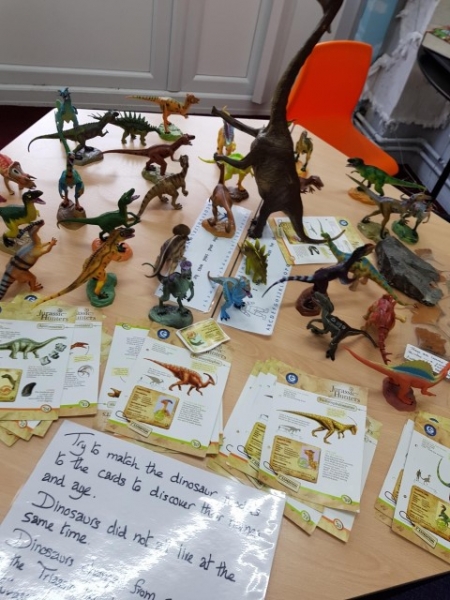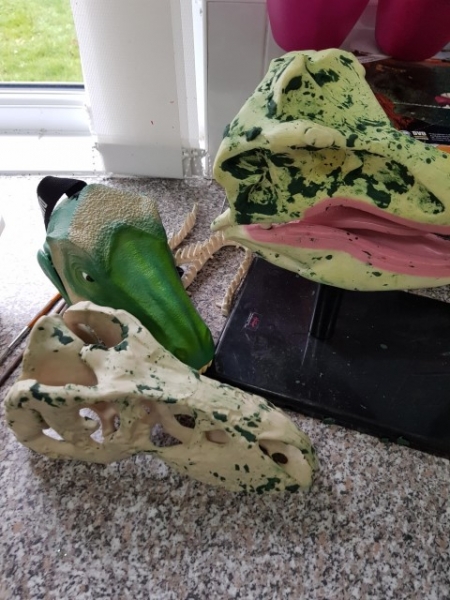 Key Stage 1 Palm Sunday Celebration
Matthew 21: 1-17
This morning Key Stage 1 led the school and our parents in a wonderful celebration for Palm Sunday. We sang, acted and said our words beautifully. The audience thought it was "very emotional and touching". Well done to everybody involved. We look forward to the Key Stage 2 assemblies next week during Holy Week.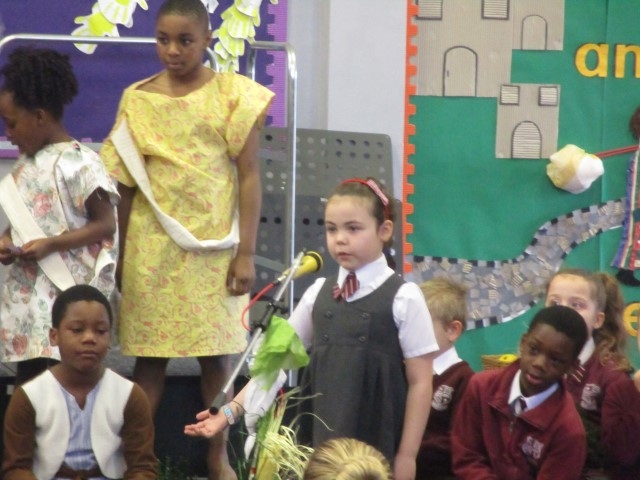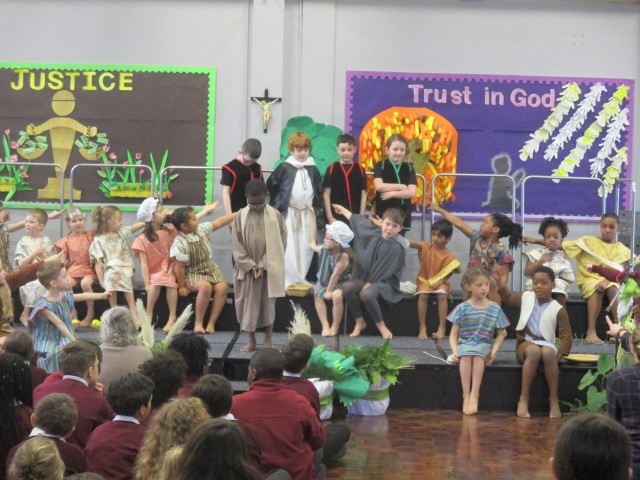 Happy St. Patrick's Day from Year 2!
We have had a fabulous day celebrating and learning about St. Patrick. Thank you for your donations this morning. We hope you enjoyed our singing and dancing!
Year 2 Readers
We absolutely love to read in Year 2 - we can't put our books down! What's your favourite book? We have been learning about the different books used in church and the books of the the Bible.
Monday 12th March 2018
Year 2 were very privileged to have a visitor from CAFOD visit us in class today. We listened carefully to the message of Laudato Si' by Pope Francis and thought about what we can do to look after our common home.
Happy New Year!
We have had a fantastic start to the New Year in Year 2. Have a look at what we have been doing.
The Epiphany Writing Task - Year 2
We worked very hard to write an information text about The Epiphany. We had so much fun wearing our crowns as we wrote!
11th January 2018 Foun
Snakes and Ladders
We have enjoyed playing snakes and ladders with our friends in Year 2. We also loved playing an addition and subtraction game with each other. Year 2 are super readers, we can't stop reading! What have you read over the holidays? We worked hard to write about our Christmas holidays in our News books.
The Epiphany
We are so excited to celebrate the Epiphany this week in school. We made crowns in the Creative Area and in the D&T Area we used 3D cube nets to make a gift box. We had to think hard about how we would stick the net together and how we would make a lid that opens and closes. We thought about what gift we would bring the baby Jesus and wrote that on the little heart which we then put inside our gift box.
In the Construction Area, we made kings, camels and gifts.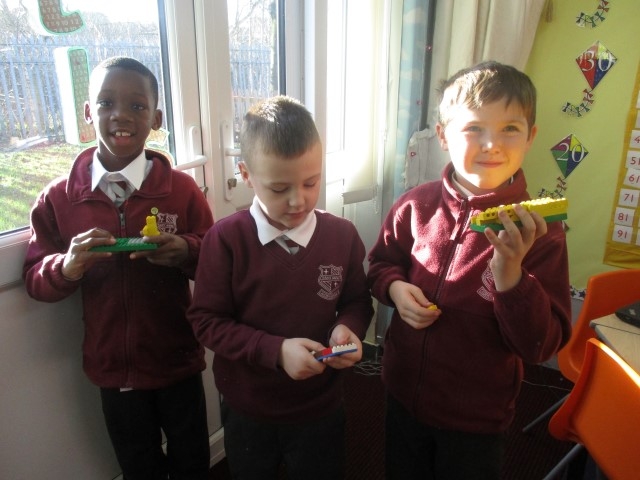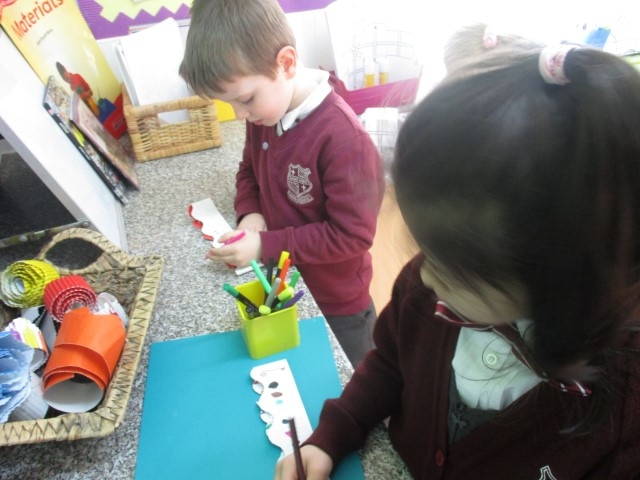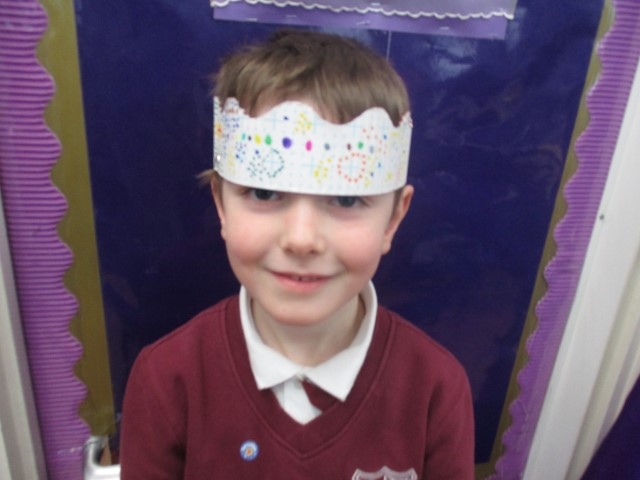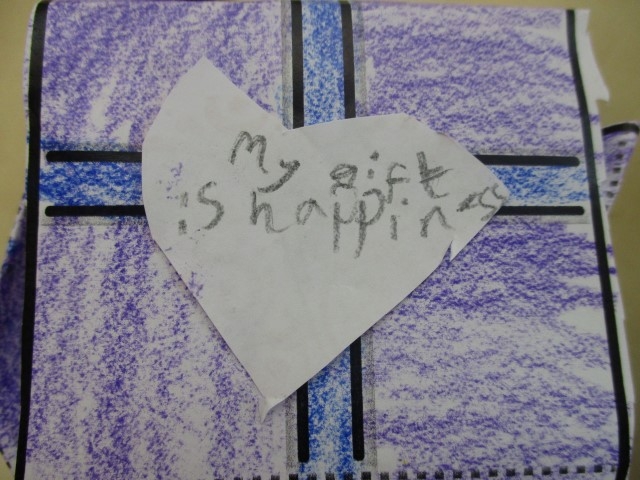 Advent work - December 2017
Have a look at some of the work we have produced this Advent.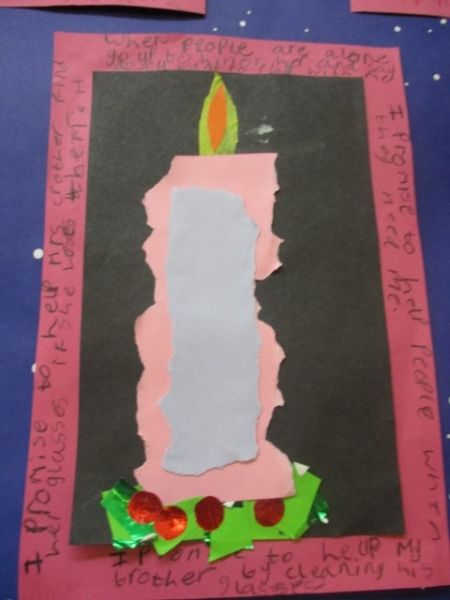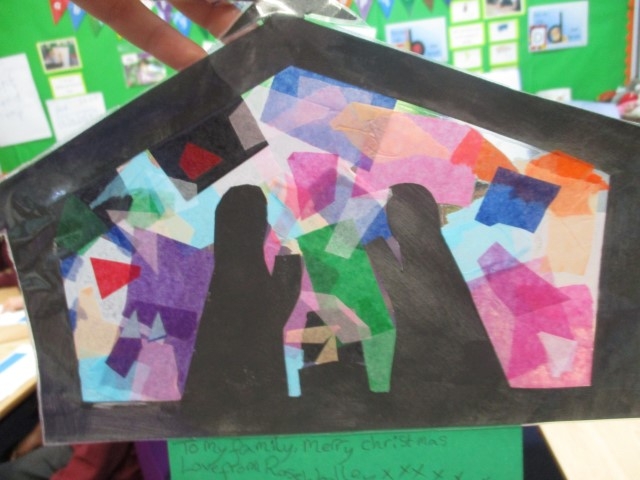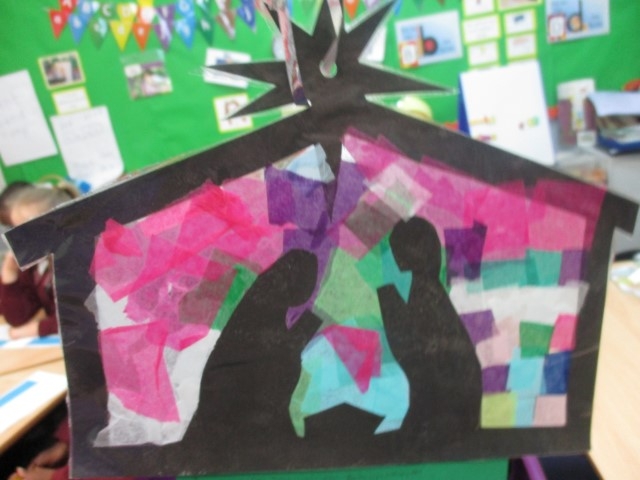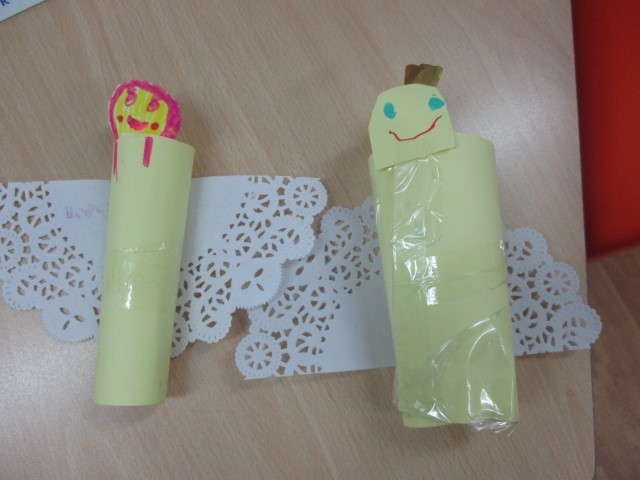 Christmas Movie and Pyjama Day - December 2017
Thank you to those who donated money on our fundraising day. We hope to raise enough money for a canopy on our playground so that we can go out in all weather and extend our outdoor classroom.
Nativity - December 2017
Well done to everyone in Key Stage 1 for our production of 'Little Angel Gets Her Wings'.
Maths - December 2017
We loved learning how to multiply using Numicon to help us.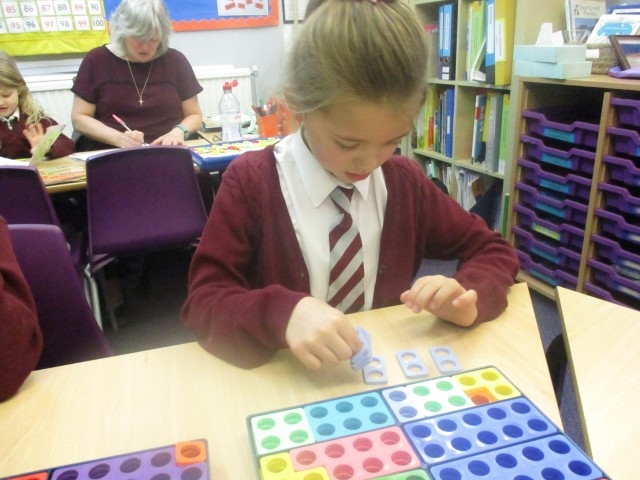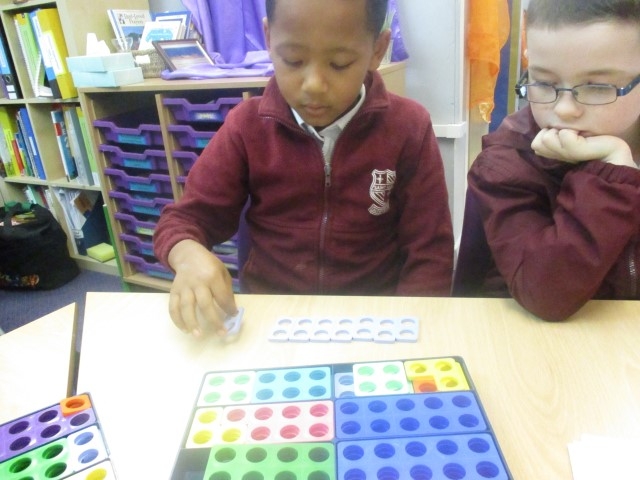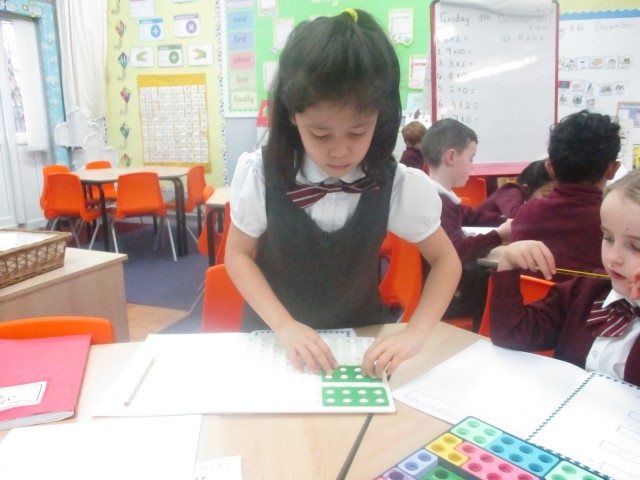 Victorian Toys - December 2017
We loved making our very own cup and ball toy in D & T.
December Dance with Jess
Thank you to Jess for an amazing dance lesson. We look forward to working with Jess again next term.
December Maths
We have loved learning about money this half term and understand why this is important.
Black History Month
We loved learning about Mary Seacole and making traditional African masks. Do you know what each colour represents?
Autumn Walk
We enjoyed learning all about Autumn and even went on an Autumn treasure hunt!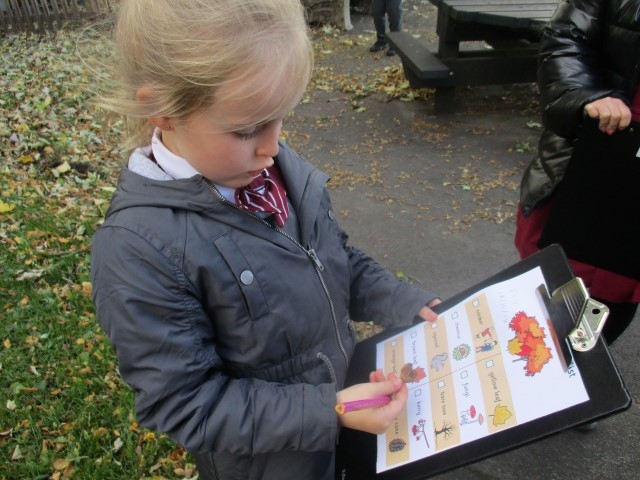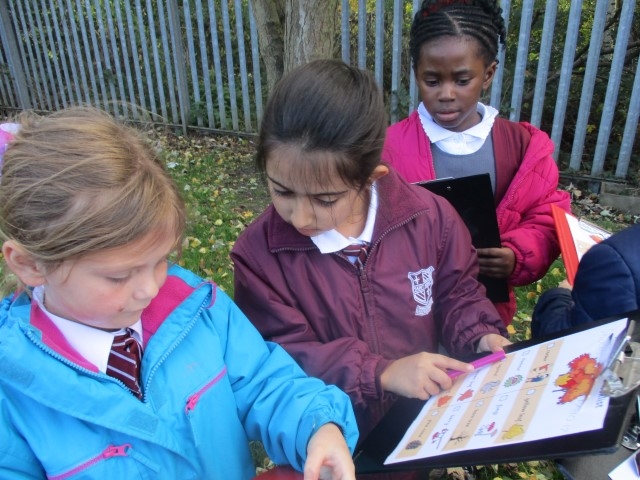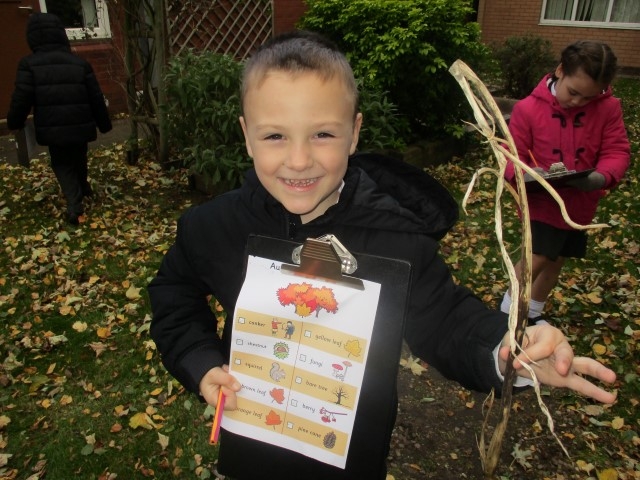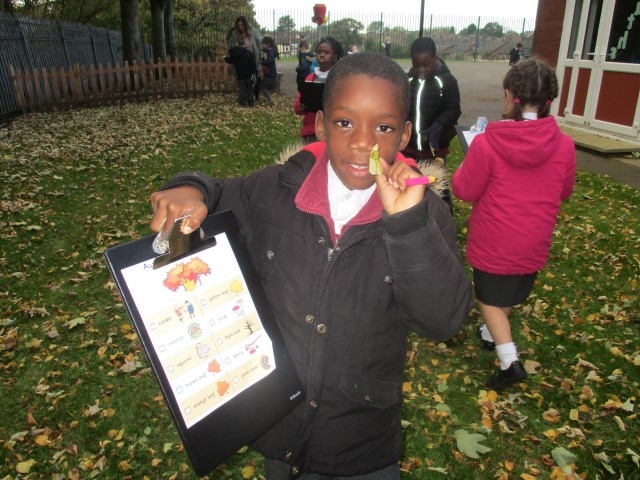 The Rainbow Fish
We read 'The Rainbow Fish' and thought about how it's important to do our best in work and play. The Rainbow Fish didn't want to play with anyone at the beginning of the story but by the end of the story everyone supported and forgave each other. They celebrated the good in each other and followed in the footsteps of Jesus.
Here we are making our classroom display!
We are chosen
We know that God not only chooses us, He gives each one of us gifts. We are all chosen and very special to God.
Here are some photographs of us sharing our gifts and talents from God.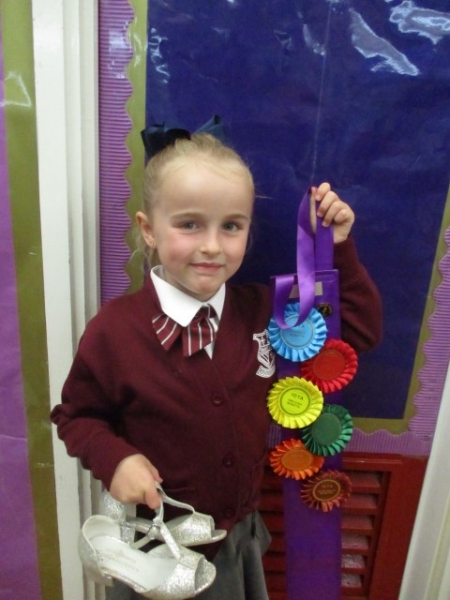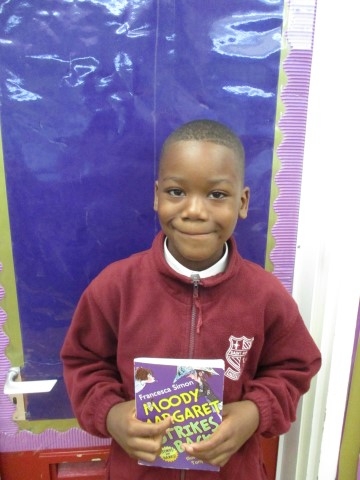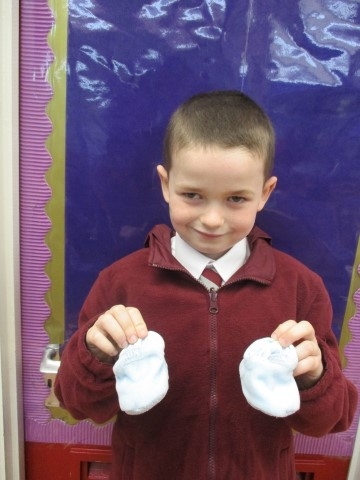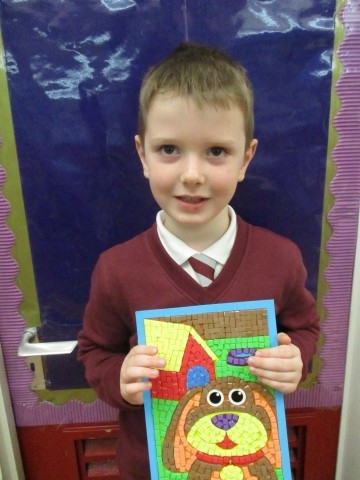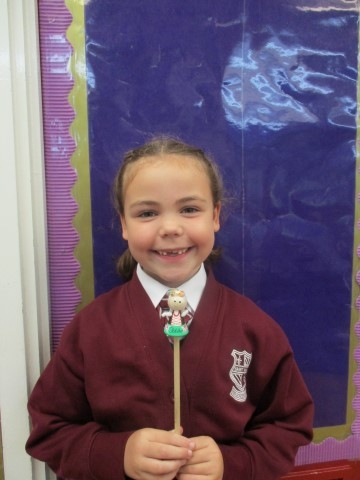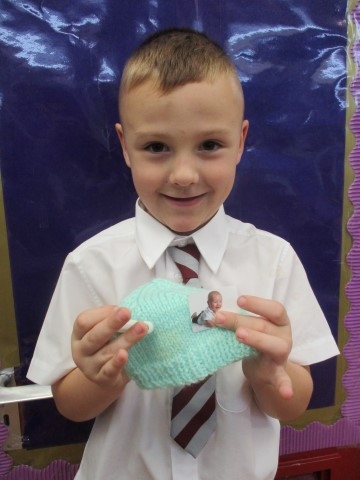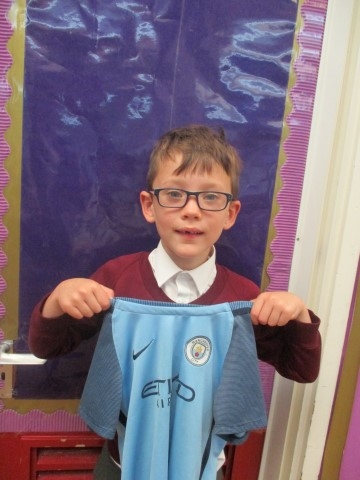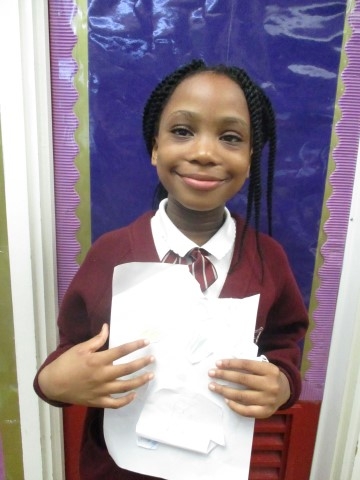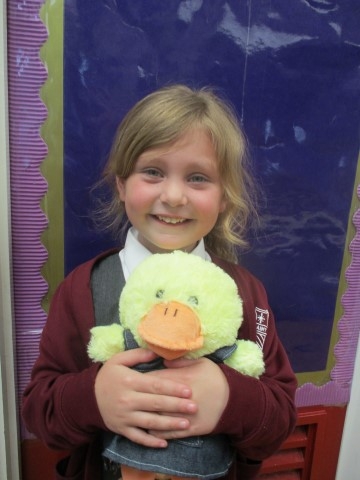 Roald Dahl Day 2017
We had a fabulous day, celebrating the life and work of Roald Dahl. Thank you for your amazing effort at dressing up! We're currently enjoying listening to The Twits at story time!