Class Work
World Book Day
World Book Day
1. Come read with me plates. The children have been hard at work creating 'Come read with me plates.' This involved a dish filled with clues and on the back is a riddle. Can anyone solve it?
2. Celebrating World Book Day! When the bell rings...
If you hear a bell ring you must stop and pickup your book and read for five minutes.
October 2018 – Black History Month- Rosa Parks
'You must never be fearful about what you are doing if it is right.' Rosa Parks
Year Four have spent the month reading, researching and debating the revelations and changes Rosa Parks made. Look at our Black History Month board to see how they spent their month learning about this inspirational woman.
October 2018 – Halloween Slime
Year Fours classroom has been taken over by the making of Halloween Slime. This was then followed up by instructional writing for anyone who wants to make this over it over the spooky half term!
November 2018 – National Interfaith Week – Judaism
This week has been National Interfaith Week. The focus was the Torah and how it places such an importance in a Jewish person's life. The classroom was then transformed into a Hebrew classroom, whereby the children translated their favourite words into Hebrew!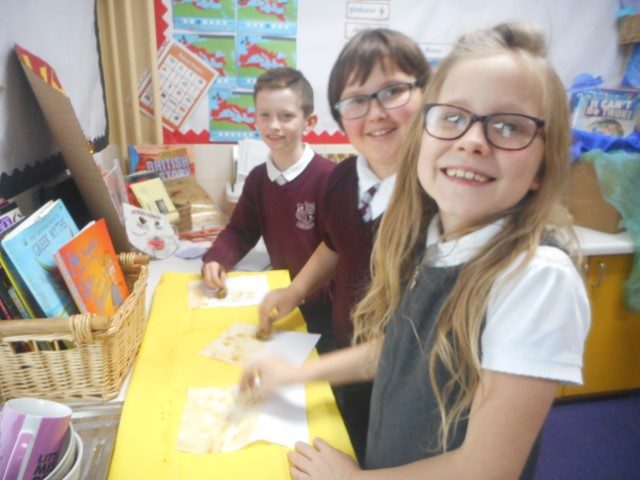 December 2018 – Christmas Markets
I couldn't be any prouder of how much time and effort the children put into making such superb items for our School Christmas Markets. Your Christingles, Christmas Bracelets and Tree Decorations were outstanding. Your contribution did not stop there as you sang your heart out the whole afternoon for all those who attended the market. Thank you Year Four!
December 2018 – Advent is Coming (RE)
Today the class took part in decorating our classroom, preparing for Christmas. We looked both the importance of Christmas and the demands at times which can be placed on an individual.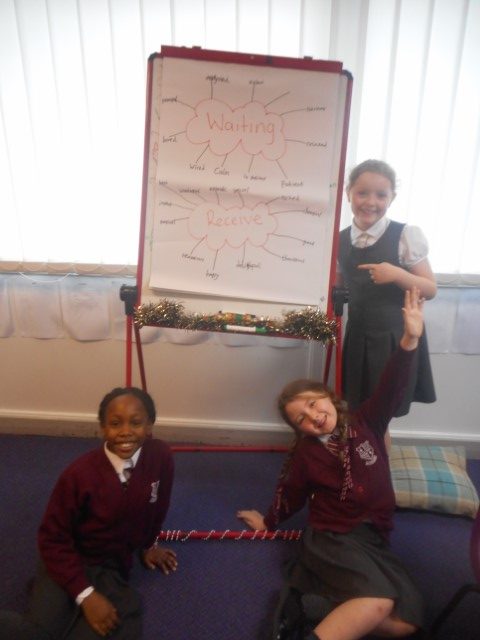 December 2018 – Gifts of Love (RE)
As part of our reflection on the Third Sunday of Advent we have completed a class 'Secret Santa', whereby each child made a gift of love for someone in the class. Please see below the children's gifts.