Gallery
Dunham Massey: KS2 School Trip
A big thank you to Dunham Massey and all who was involved in creating this fantastic trip. We had so much fun on our Deer Walk, Garden Walk, Bee Hunt and most of all Pond Dipping!
THE CRUCIFIXION: OUR LENTEN ASSEMBLY
A big well done to Year Four for all their hard work and effort as they portrayed the crucifixion in such a meaningful way.
EASTER BONNET/EGG PARADE
A big thank you to all who took part in today's Easter bonnet/Egg parade. The effort and commitment you shown was unbelievable.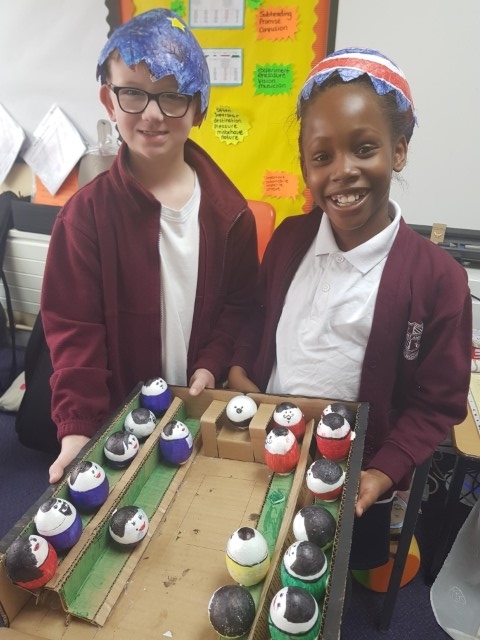 World Book Day
1. Come read with me plates. The children have been hard at work creating 'Come read with me plates.' This involved a dish filled with clues and on the back is a riddle. Can anyone solve it?
2. Celebrating World Book Day! When the bell rings...
If you hear a bell ring you must stop and pickup your book and read for five minutes.
Celebrating Strove Tuesday!
September 2018 – Welcome
This week we have all been thinking, talking and appreciating about what it means to be in Year Four. From there we have all created our very own 'Year Four Recipe' to welcome in the new year.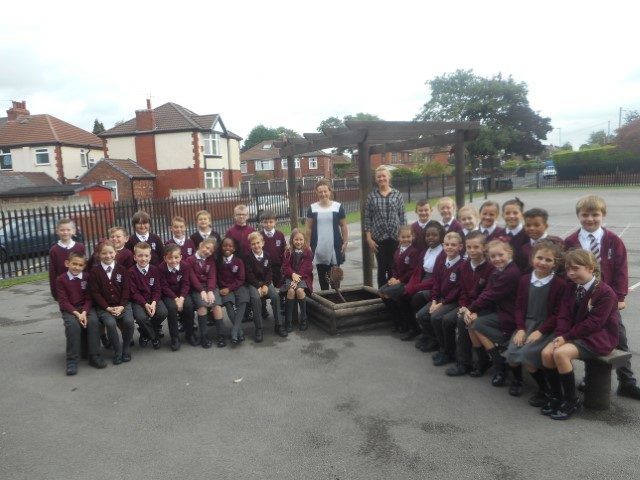 September 2018 – The Book of Joshua- Hall Display
Year Four have been investigating the book of Joshua. From there a spectacular display has been created by the class displaying what they have found out from their investigation.
October 2018- Cross Country
A big well done to the following children who participated and performed superbly in the Catholic Schools Cross Country competition:
James
James
Cairo
Max
Lucas
Paul
Thomas
October 2018 – Black History Month – Poetry Assembly
A big well done to everyone who recited the most spectacular version of…
November 2018 - Anti-bullying Week
Year Four have been super busy this week preparing their advertisements for Anti-Bullying Week. Please keep an eye out and see if you can spot any around school.
December 2018 – Year Four Advent Assembly
The whole school were blown away when watching Year Four perform not only once but twice their Second Sunday of Advent Assembly. Thank you for conveying the message of Peace so beautifully.
December 2018 – Manchester City Choir
A huge well done to the following children who performed splendidly in front of the delegates from  Manchester City and Germany.
Isabella-Rae
Patrick
James
Paul
Owen