Gallery
Class Advent Assembly - 11th December 2017
This morning we performed our Class Advent Assembly. Our assembly reflected on the second Sunday of Advent, especially on John the Baptist who proclaimed to the people to prepare the way of the Lord. Thank you to everyone who came and supported and we hope that it has given you time to reflect on how you can prepare for the coming of our Lord Jesus Christ.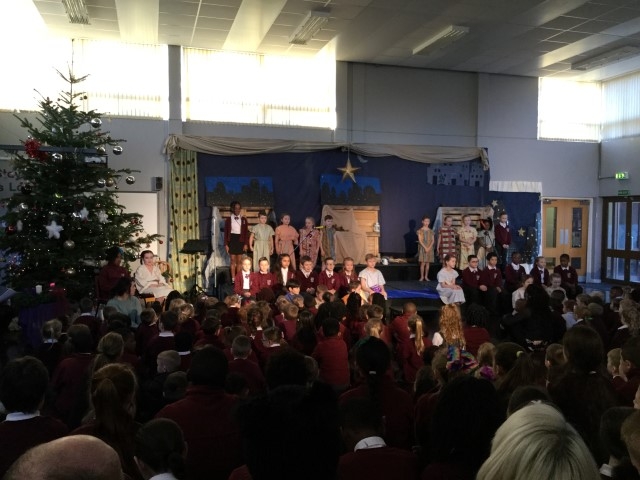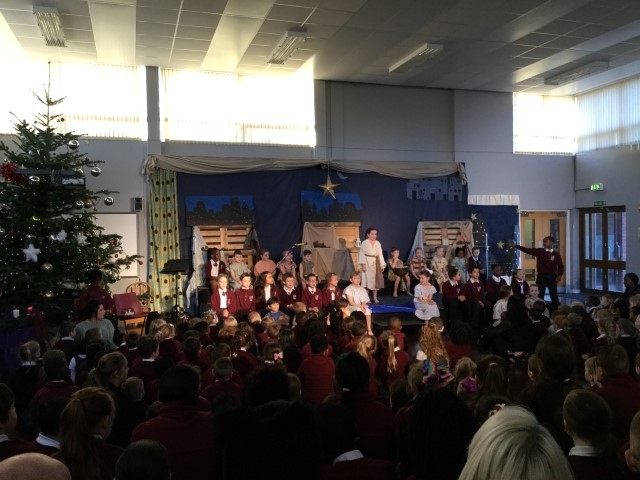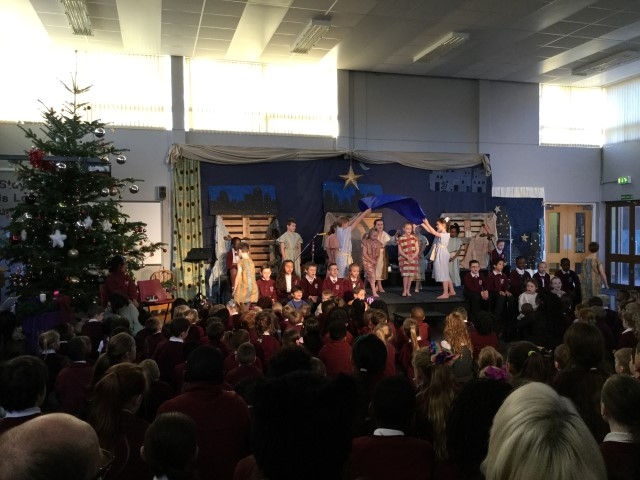 November - Multi-Faith Week
To complete our learning about the faith Islam and the importance of the Qu'ran we made our own Subha Prayer Beads. This is used in the religion to connect closer to Allah (Muslims God). They can be used to express worries or concerns, to recite Allahs 99 names or most importantly they can be used to pray.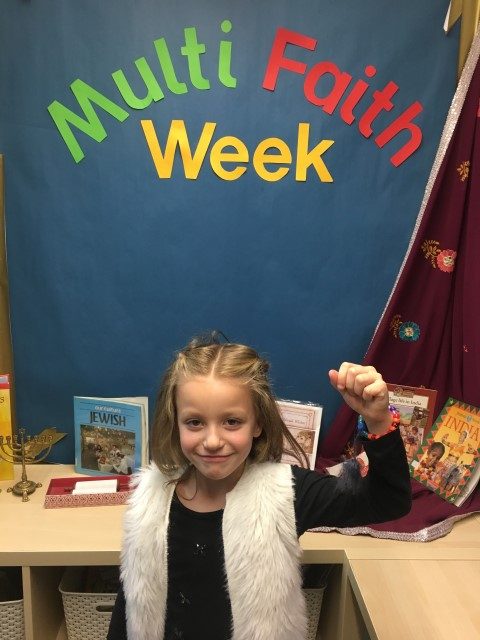 Tuesday 14/11/2017
Today we have been reflecting on the importance of Remembrance Day. We created our own Acrostic Poem either with the word 'Hero' or 'Remember'. These were two key words which we found were most important to us when expressing our thoughts and feelings about the day.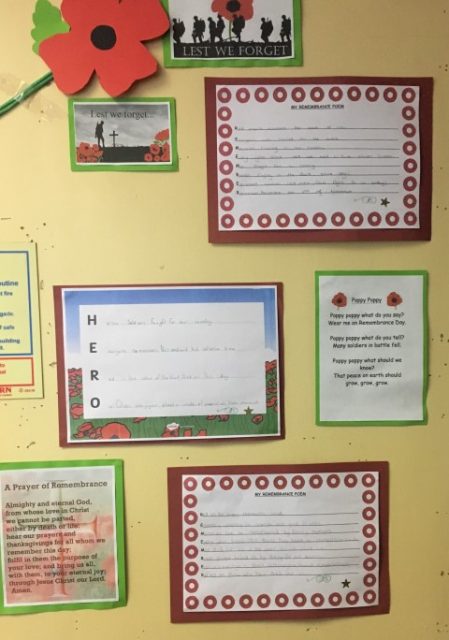 Tuesday 24th October 2017
A big thank you to Craig Heap for his inspirational talk. It's has defiantly helped us with our RE unit of being 'chosen' and 'responding to a call'. We hope you liked our class book filled with letters we had written for you!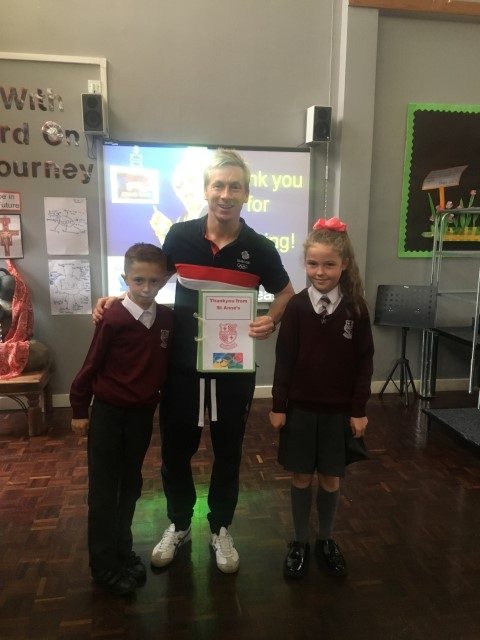 October - Hockey
Hockey practise has begun! A big thank you to Hayley from Manchester City for a fantastic first lesson. We cannot wait to see how our skills develop over the next few weeks.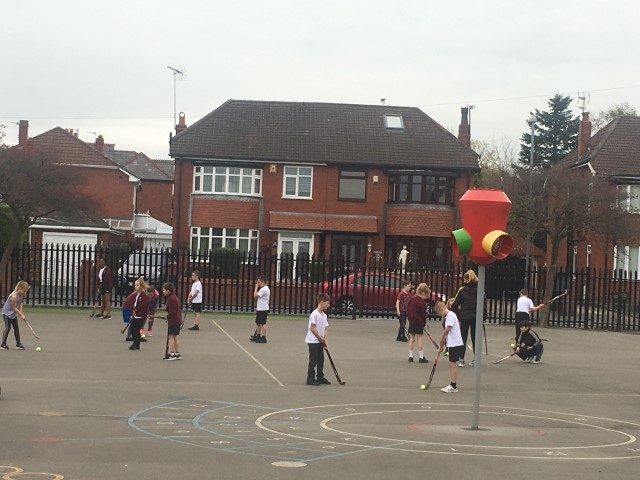 Music (Clarinet) – September 2017
Today we learnt how to set up our Clarinet independently and how to play a G note. We then analysed each of our performances, learning how to evaluate our own performances and others. Thank you to Mr Jolly from the Tameside Music Service for helping us complete a successful lesson. We are looking forward to developing more ready for our end of term performance!