Gallery
Lyme Park - May 2018
Year 5 had a great trip to Lyme Park, we walked, we talked, we played, we built and we walked some more! Great visit!
Fruity Smoothies
Year 5 have really enjoyed their fruity smoothies!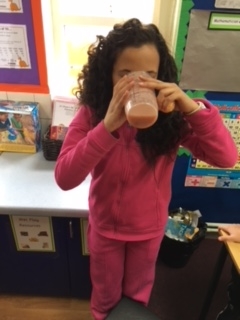 Meditation - Year 5
Year 5 have enjoyed a session of meditation and relaxation with Mr Fowles...you could hear a pin drop! #peaceatlast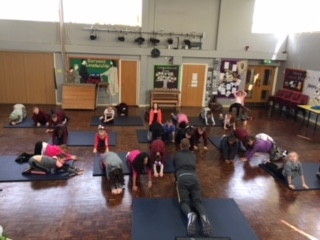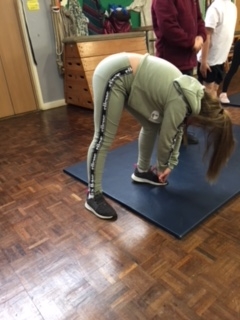 Active Year 5
Year 5 started our healthy day as being very active in the playground! #activebodyactivemind
Year 5 Egg Competition - 27th March 2018
The children have all been egg-tremely creative demonstrating their egg-shell-ent designs!
Netball Practice - 16th March 2018
Year 5 perfecting their drills in netball. #teamwork
Maths - Using Decimals - 14th March 2018
Year 5 are now solving problems using decimals, real life problems they've come up with themselves. #teamwork
Reading Buddies - 14th March 2018
Our favourite time of the week, Year 5 leading and inspiring the Year 1 children during Reading Buddies.
Please click the link below.
Councillor Ryan Visit - March 2018
Year 5 wrote to the Audenshaw Councillors and brought individual handwritten letters to these children.
Thank You Councillor Ryan!
Busy at Maths!
Year 5 have written to a pen friend in Sri Lanka
We have sent them a book about St Anne's so they can see our lovely school. We have also donated some exercise books and pencils to help out a little!
We are looking forward to getting a reply. We cannot wait to compare our schools!!
Year 5 Classroom
Please have a look around our lovely classroom!
World Book Day - 1st March 2018
Thank you to John Lewis!
We read in the news that some people were complaining about Muzzy!! We wrote to John Lewis to say how we felt about the Muzzy character.
John Lewis sent us our very own class Muzzy and he's not at all scary!!!