Class Work
Performance poetry
Year 5 have created their own performance poetry inspired by 'Waling with my iguana' by Brian Moses. Here is an fantastic example for you to watch!
Easter Gardens
Today we reflected upon the Easter story and created our own Easter Gardens. See if you can spot any of them around school!
National Poetry Day
Today we explored a range of poems by Micheal Rosen. We particularly enjoyed creating our own poems inspired by 'When we had ice cream'.
The Moravian Settlement
It was an absolute pleasure to take year 5 on their local field trip to The Moravian Settlement. We discussed what it would be like to have lived in the Moravian Settlement in the 1700's and researched how it has changed overtime.
Observing animal behaviours
Today we researched David Attenborough and how he describes animal behaviours around the world. We ventured onto the school field and observed a range of invertebrates and used a code to note down their behaviours.
Science Week - March 2017
This week we celebrated Science week. We learnt about flowering plants and we have conducted a number of fair tests. Additionally, Mr Derbyshire visited our school and he showed us how the Earth has changed over time. We had the opportunity to explore a range of different fossils; we even touched a dinosaurs foot print!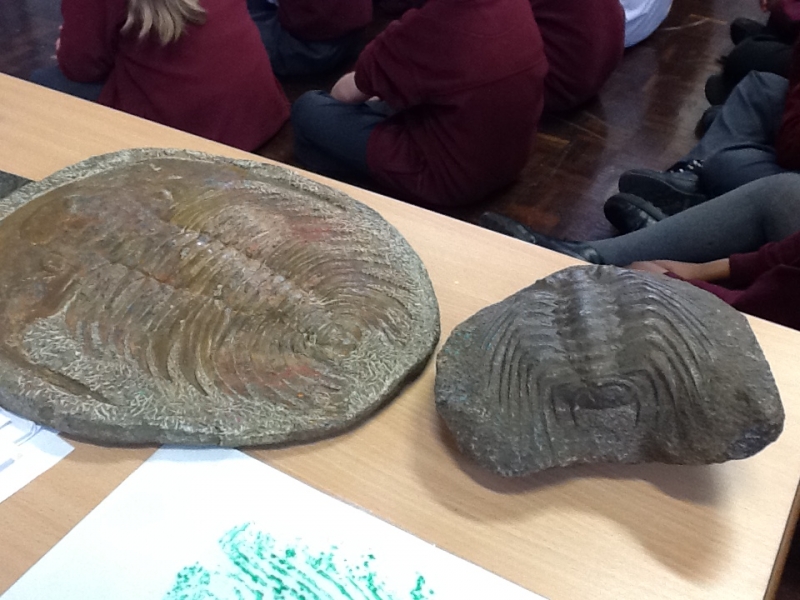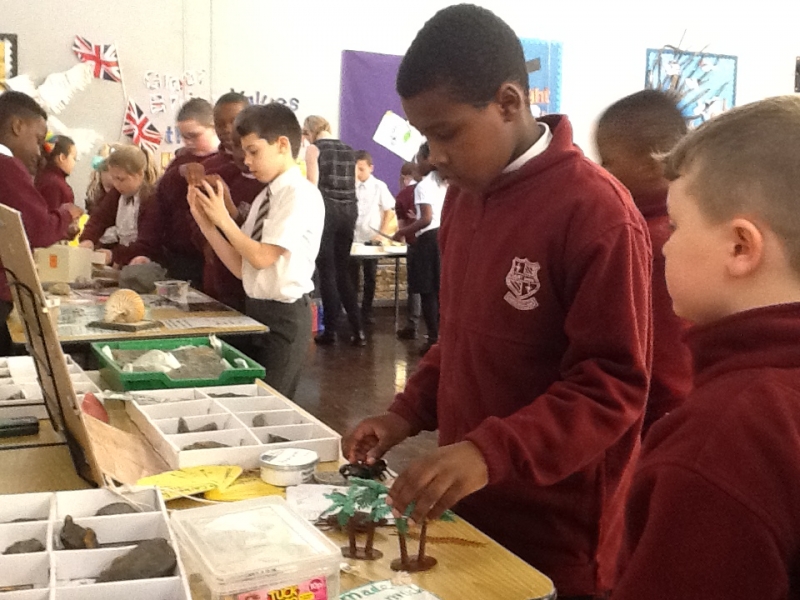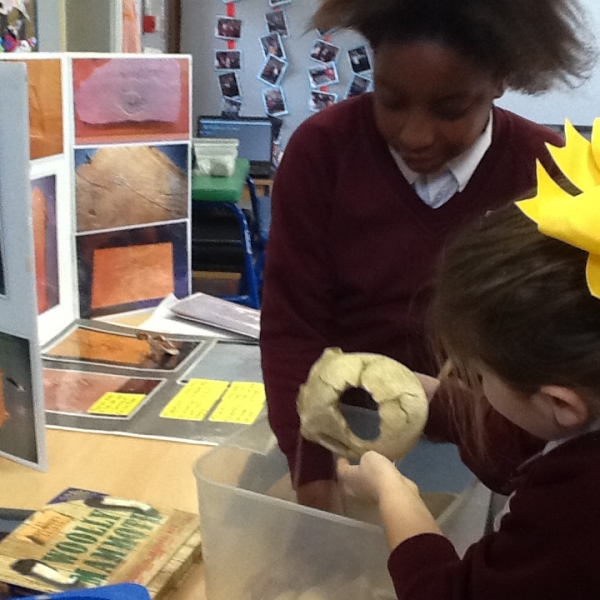 Compass points - March 2017
Today we have been learning about compass points and natural and man-made features. We are looking forward to our geographical trip around our local area.
Dance - January 2017
This week in dance we have imagined what it would be like to be an Anglo Saxon! We created Anglo Saxon housing using body shapes whilst thinking about levels and we created freeze frame scenes from Mead- Halls.
Mayan Masks update
We have enjoyed painting and decorating our Mayan Masks. We cannot wait to show you our final products!
Fractions - 5th December 2016
This week year 5 have been learning about equivalent fractions.
Mayan Masks - 5th December 2016
Currently we are working towards making a Mayan Mask. First we researched different types of Mayan Masks and the we carefully designed our own. Next we worked in pairs to Papier-mâché a balloon and now we are adding our own personal features. We cannot wait to paint and decorate them!
Crazy Creatures - 25th November 2016
Today pupils have each written a mini saga for Young Writers' creative writing competition called, Crazy creatures. A mini saga is a complete story in just 100 words – a fun challenge indeed! The competition is a great way of encouraging pupils to get involved with creative writing and inspire them to put pen to paper. We will be posting our mini sagas off to Young Writers very soon and hope to have a selection of pupils chosen for publication in a book!
Mayan Banquet
In class this week we tried a range of Mayan cuisine such as salsa, guacamole, hot chocolate and even frog's spawn! After that we created our own Mayan Menu's. It was lots of fun!
Measurement
We have been exploring weight, capacity and length. We have developed our measuring, estimating and converting skills
Turning over a new leaf
Year 5 have returned to school with outstanding attitudes and heaps of enthusiasm! On the first week back we explored what it means to 'Turn over a new leaf'. We created prayer flags asking God for guidance and support in this coming academic year and hung them on our special tree in front of the school.
Reading Restaurant 
Year 5 have kicked started the year off by participating in our class reading restaurant. We had a taste of lots of book genres and read lots of blurbs to get us excited to read a range and a variety of books this year. Remember it is essential to read every night and record it in the children's reading diaries.
Roald Dahl Day
On the 13th September the children celebrated Roald Dahl's centenary by dressing up as their favourite characters. Our class book is currently 'The BFG' and we are really enjoying it!
Mayan Workshop
On 23rd September our class had a special visitor , A TIME LORD! She took us back in time to the Mayan Civilisation 4,000 years ago. We learnt lots of new interesting facts and even met King Pakal. What a wonderful way to start our topic!
Our inspirational pupil
On the 3rd of October our class had a visit from past pupil, Patrick Anglin. Patrick plays for Warrington Wolves Rugby Club and inspired everyone to achieve their dreams!