Eco Club
Planting Hedgerow Trees – 16th March 2018
Today in Eco club we have been planting the hedgerow trees donated by the Woodland Trust.
Environment Year 1 – 12th January 2018
Today we have been investigating the impact that mini beasts have on the environment.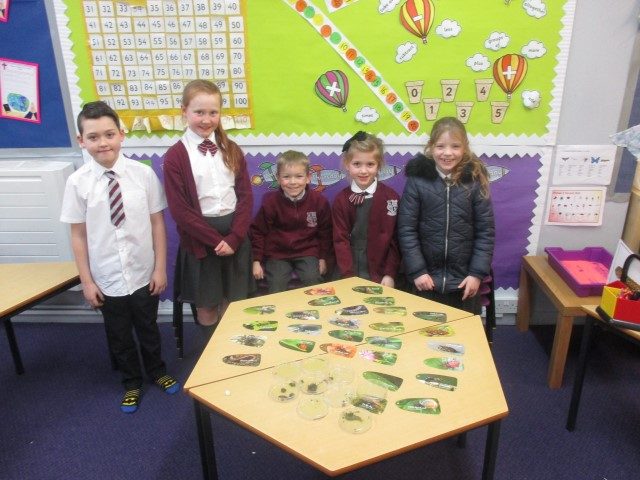 Marbury Garden Centre donation – 4th December 2017
Mr Fowles has started a new Eco club and it would be nice to say thank you to all at Marbury Garden Centre.
The children created these wonderful planters with their generous donations.
Bredbury Recycling Centre – June 2017
Our trip to Bredbury Recyling centre
We have extremely enjoyed our trip and learnt lots of information about how to recycle and what happens to our waste. We went on a tour, played lots of games and created a gift bag out of wall paper!