Class Work
Pyramid gymnastic balances
Over this term we have been working on a range of pyramid balances.
National story telling week
This week year 3 and Reception have been reading to each other, it was an absolute pleasure to watch the two year groups working together.
Literacy
In literacy we are creating our own 'Charlie Austin VAR rant style' post match interview, we have been discovering ways we can deliver our formal views using a range of positive and negative emotions.
Egyptians
In gymnastics we are working on creating a pyramid balance, this links to our topic which is Egyptians.
First week of Advent
Topic
Today in our topic lesson we have had fun creating our own erupting volcano!
Birds of Prey
Year three had an amazing morning learning about the birds of pray. Two children were lucky enough to hold the birds.
Halloween Disco
During the last day of term we all enjoyed a Halloween day concluded with the notorious Halloween disco.
Literacy – Stone Age Boy
Year three have been acting their versions of Stone Age Boy. They will soon be creating their own comic strip. On reflection, the children identified their acting and narrating as areas of strength and would like to work on sharing the responsibilities.
PE
Year three have been working on their fundamental movement skills ready for rugby towards the end of term. Everyone have loved their invasion games topic in PE.
Roald Dahl Day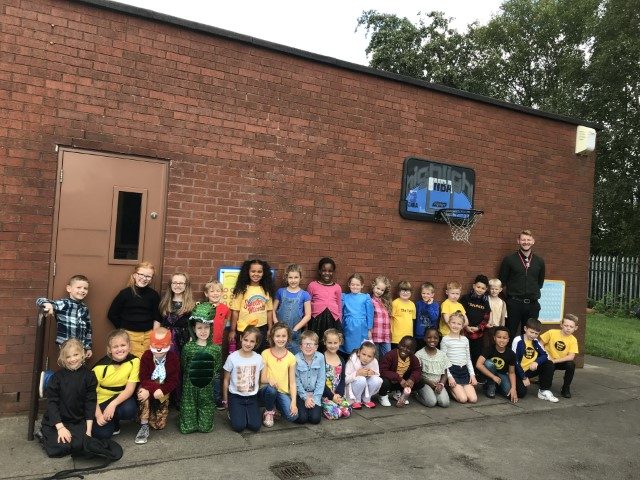 Year 3 have had an incredible day with Mr Derbyshire learning about the Stone Age