Staff
Teacher – Miss Mannion
Teaching assistants – Miss Derbyshire
Important Notices for Year 1 Parents
PE kits must be worn on a Monday as we have an external sports coach who comes in to school.
Reading Books and Diaries should be in school everyday – and children should read every night.
Children should have a water bottle with them everyday.
Curriculum
Documents
Welcome to Year One
Hello and welcome to our Year 1 class page! Please can PE kits be in school each week as we have an external sports coach who comes into school and delivers PE on a Monday. We would like you to send in joggers throughout the winter months as PE may still be delivered outside despite the colder weather.
Reading books and diaries should be in school every day! We encourage all children to read their book every night. Please ensure you make a record of this in their reading diaries. Books will be changed on a Friday.
Children should also have a water bottle with them every day. Please make sure to label your child's uniform, including PE kits, to save time when changing and to avoid any items being lost.
We hope you enjoy looking at some of our amazing work! If you have any queries or questions, please feel free to call the school office and arrange a meeting at an appropriate time.
Links
Our Mission Statement
Our Mission Statement is "To help every person here to achieve his or her best in work and in play. To celebrate whatever is good and to follow in the footsteps of Jesus by supporting and forgiving each other, For the honour and glory of God."
In Year One we discussed the story of Zacchaeus. The story is about not judging others for choices they have made in the past. It also explores forgiveness; we should forgive people if they have made the wrong choice if they say sorry.
We created some lovely pieces of artwork of sycamore trees as this is where the story of Zacchaeus takes place.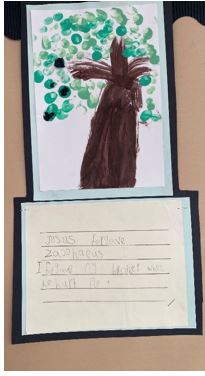 Class Work
Deema Duck – Growth Mindset
Deema Duck is one of our learning power animals to encourage the children to have a growth mindset.
Don't give up – Deema Duck empowers the children to keep going and try their very best when they face a challenge.
This learning power is something we intend to keep reinforcing throughout the year! Our class have two growth mindset leaders who support their classmates in developing and upholding a positive learning attitude.
Roald Dahl Day 2021
Year One loved dressing up in yellow or as a Roald Dahl Character for Roald Dahl Day. We each created Dream Jars inspired by the BFG.
Elmer
In Key Stage One we have been exploring the story of Elmer.
We spoke about how Elmer is different to all of the other elephants; Elmer is one of a kind. The children then wrote about what makes them one of a kind. We created a beautiful display with Year Two to showcase all our hard work.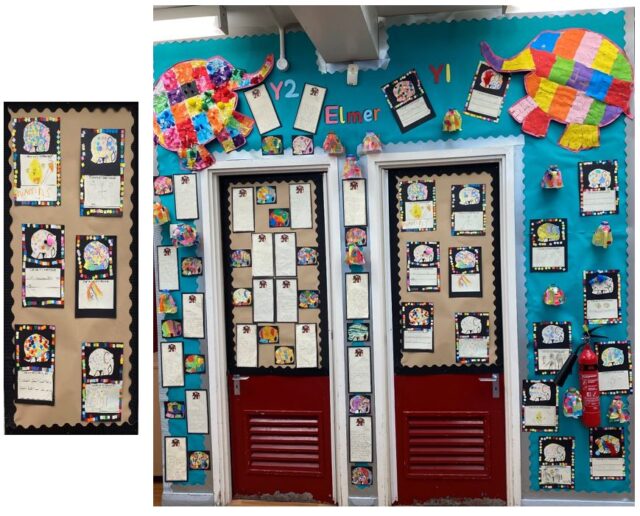 Phonics
At St Anne's, we introduce our children to phonics through the DfE approved Little Wandle Letters and Sounds (Revised) Systematic Synthetic Phonics (SSP) programme.
The complete SSP programme draws on excellent practice from schools around the country. Little Wandle also draws on the latest research into how children learn best; how to ensure learning stays in children's long-term memory and how best to enable children to apply their learning to become highly competent readers.
Daily Phonics Lessons in Year 1
In Year 1, phonics will be taught twice-a-day.
Children's reading books will be given in accordance with their phonics phase and understanding.
We follow the Little Wandle Letters and Sounds Revised expectations of progress, as approved by the DfE. If you would like more information on the Little Wandle Scheme, please visit the website below. This offers guidance on how to pronounce the sounds taught in Year 1 and information on reading with your child:
https://www.littlewandlelettersandsounds.org.uk/resources/for-parents/