Welcome to Foundation Stage
Together We Shine!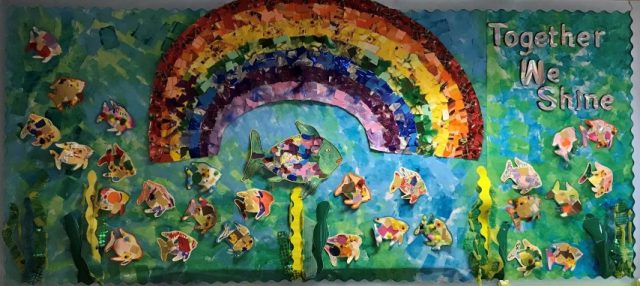 Teachers
Nursery
Teacher – Miss Brown
Teaching Assistants – Mrs Discini, Miss Derbyshire
Reception
Teacher – Miss Biggam
Teaching Assistant – Mrs Delahunt
Curriculum
Behaviour Plan Nursery 2020-21
Behaviour Plan Reception-2020-21
Long Term Overview Nursery 2020-21
Long Term Overview Reception 2020-21
Phonics
At St Anne's we follow the Letters and Sounds phonics document. In the Foundation Stage we introduce each sound through Jolly Phonics which involves teaching a jingle and actions to help the children remember each sound and letter as they are taught in a fun and engaging daily phonics session.
More information about letters and sounds can be found here
Resources to support the learning of phonics:
Pronouncing the Jolly Phonics sounds
Home Learning Links
Helping your child with Maths at home
Ideas for encouraging mark making and early writing
Reading with your child at home
Our Mission Statement is "To help every person here to achieve his or her best in work and in play. To celebrate whatever is good and to follow in the footsteps of Jesus by supporting and forgiving each other, For the honour and glory of God."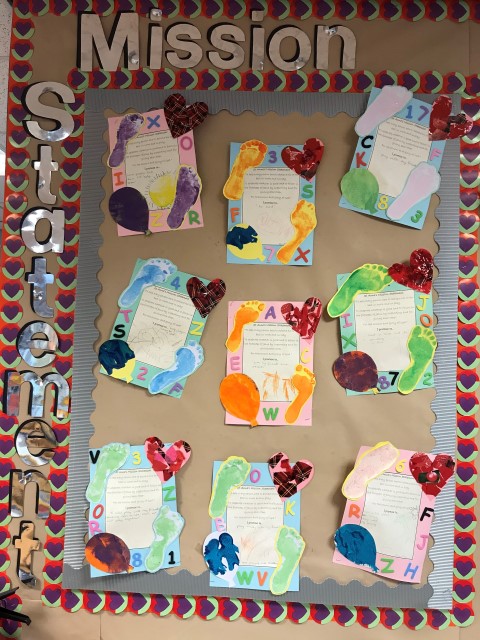 Class Work
Nursery are singing for Spring!
Reception are singing for Spring!
Amazing Art Work
Olivia had a personal invite from Mrs Duffy today for the official unveiling of her amazing art work in our school entrance! We are so proud Olivia, what a talented artist you are!
World Book Day
Reception are off on our World Book Day scavenger hunt in the library! HAPPY WORLD BOOK DAY EVERYONE! 📚❤️
Our Reception children at home have made a fantastic effort for World Book Day today!
St Anne's Nature Mascot Challenge!
The children in Reception have been taking part in the St Anne's Nature Mascot challenge and here are some super examples from the children at home so far… amazing effort, they are fantastic!
Celebrating Candlemas 2nd February 2021
In Reception we have celebrated The Feast of the Presentation of Jesus often known as Candlemas today by making candle holders to remind us that Jesus is the light of the world!
Nativity
We are super proud of Reception for their AMAZING singing and performing in our class Nativity today!! What super stars you all are you absolutely smashed it 👏 well done! 🤩✨⭐️💫🌟
You can watch the Nativity videos here:
Foundation Stage Nativity 2020 Video
Christmas Dinner
We loved eating our Christmas dinner in our Christmas jumpers today!
Advent
During Advent we have been learning about the Nativity story and the true meaning of Christmas!
Christmas in Foundation Stage
We have loved playing in our Christmas Grotto!
RE
In RE the children in Reception have been learning all about Baptism!
The Gingerbread Man
Nursery have had lots of fun learning the story of The Gingerbread Man!
Bonfire Night
We loved celebrating Bonfire Night in Foundation Stage! We created our own bonfire and watch some real sparklers!
We made firework pictures using different media and materials and we loved trying some yummy parkin cake to end our day!
Happy Halloween!
We loved making potions on our Halloween party day!
October – Exploring Autumn!
The children went on an Autumn scavenger hunt and used the items they found to paint using conkers to roll and leaves to print!
Roald Dahl Day 2020
We enjoyed celebrating Roald Dahl day! We read the Enormous Crocodile and had fun making bookmarks and taking part in our first PE session!
Our first 2 weeks at Nursery
We have had a lovely first 2 weeks at Nursery. We have been very busy! We have started to look at the routine of the school day and we have been exploring the continuous provision both indoors and outdoors. We have started our Phase 1 phonics; we have been focusing on our listening and attention skills. In maths we have started to look at colours and what colours we know, and we will carry on exploring colours. In literacy- we have started to look at dragons and creating our own dragon! We have also had lots of fun making lots of new friends. Have a look at our pictures and see what we have been doing.
September 2020 – Settling into Reception
The children in Reception class have settled into school brilliantly and we have had the most wonderful first couple of weeks together. We have enjoyed getting to know each other and making new friends, following instructions and settling into new routines. The children have worked together to set our "Bee Happy" rules that will keep us all safe and happy in school. We have spent lots of time exploring the resources and learning where things belong and how to safely use the toys and equipment. We are so impressed already with how well the children have adapted to their new environment and looked after the resources and each other! Well done and we look forward to the exciting year ahead with you 😊