Welcome to Year 2!
It has been so lovely to see the children's smiling faces again. 😊 It has been great to move up with the class so we can hit the ground running. The children have adapted so well to the changes and it is like we have never been away! I am really looking forward to what the year has in store and all the learning and fun we are going to have along the way.
Staff
Teachers – Mrs Severs
Teaching Assistants – Mrs Gleeson and Miss Moore
Documents
Important Notices
P.E. will take place with our sports coach on a Monday. Children are to come to school dressed in suitable P.E kits with trainers instead of pumps as P.E will take place outdoors. No branded clothing please.
Reading books will be changed on a Monday. Please continue to read every night at home and ensure that your child's reading diary is signed. Please ensure that reading books and reading diaries are in school every day.
Please see the Autumn 1 curriculum overview with some information about what we are going to be learning this half term.
Here are some websites that you may find useful:
https://www.phonicsplay.co.uk/
Curriculum Overview
Class Work
Year 2 Easter performance
Year 1 and 2 Easter performance
Mission Statement
Our School Mission Statement is 'To help every person here to achieve his or her best in work and in play. To celebrate whatever is good and to follow in the footsteps of Jesus by supporting and forgiving each other, for the honour and glory of God.'
Year 2 used the book sharing a shell to help us think about how we could follow in the footsteps of Jesus to help and support each other to achieve our best.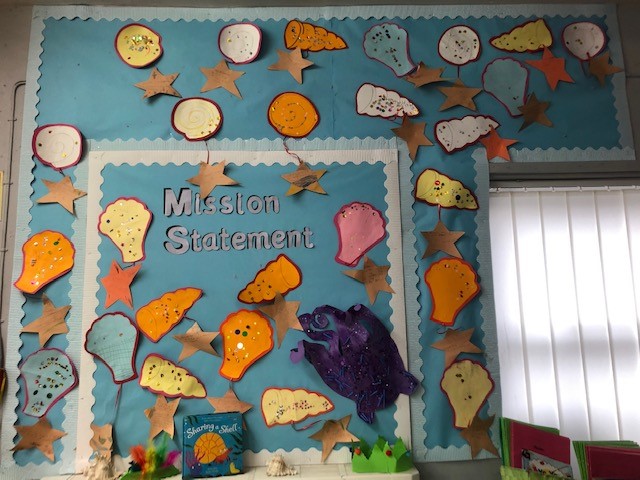 Science
As part of this terms science topic, we have been looking at the new growth we see in spring, the children went on a nature walk to witness this new growth first-hand.
PE
In PE we used any objects we could find to create an obstacle course. We then incorporated all the fundamental movements skills we have learnt this year in PE.
Reading for Pleasure
We love reading for pleasure in year 3, look at some of these random places we chose to read in!
Roald Dahl Day
Year 2 enjoyed celebrating Roald Dahl Day. They loved dressing up as their favourite character or dressed in yellow as that was Roald Dahl's favourite colour! 😊
Tell Me A Dragon
We loved reading the book Tell Me A Dragon by Jackie Morris. We used this as a starting point to create our own magical dragons! The children worked so hard and had great imaginations to think about what their dragon may look like, where it will live, what magical powers it had etc. We produced some amazing non-chronological reports. We then used clay to produce some fantastic Dragon eyes!
National Poetry Day
Year 2 loved learning our poem 'A Chocolate Lovers Week'. We retold the poem and then created our own. On Friday we celebrated with hot chocolate and muffins because as the poem says, 'On Friday you will find us huffing, unless we have had a chocolate muffin!'
Month of the Rosary
October is the month of the Rosary. Year 2 used chalks and pastels to recreate a picture of Mary. We then used the Hail Mary prayer as a basis for writing our own prayers.
Marcus Rashford
For Black History month we looked at Marcus Rashford as an inspirational person. We were so impressed and proud of how hard he had been working to ensure children less fortunate get meals. He inspired us so much we wrote letters to him to thank him for all his hard work and tell him why we thought he was inspirational! We drew portraits of him, we recorded a special birthday message for him and we even got some boy vs girls football matches going on the playground!
Remember, Remember the 5th of November!
We learnt about why we celebrate Bonfire night and re-created the celebrations as best as we could in school! The children used different craft materials to create their own sparklers, we enjoyed some yummy parkin cake, we used musical instruments to recreate the sounds of Bonfire night, we used chalks to make firework pictures on the ground, they enjoyed watching the adults use the real sparklers and loved singing around our mini-Bonfire! It was great fun!
Florence Nightingale: The Lady of the Lamp!
We loved learning about Florence Nightingale and why she was a significant person. We discovered lots of interest facts about her and wrote a diary entry as if we were her. We discussed how she might have felt when she first arrived at Scutari Hospital. We thought about what she might be able to see, hear and smell and how this might have changed by the time she left. We used some different materials to create our own lamps.
Remembrance Day
We loved ready the lovely book 'Where The Poppies Now Grow' by Hilary Robinson to help us learn more about why we celebrate Remembrance Day! We learnt to recite the poem and then we re-told the story changing the problem and the solution. The children also worked hard to use different materials to create some beautiful Poppy pictures.