Class Work
Young Voices 2020
After 3 months of hard work fundraising, learning lyrics and dance moves to 13 songs, Year 6 finally got to join the Young Voices choir of 8000 children to perform at Manchester Arena. We sang with Tony Hadley (Spandau Ballet), Ruti (The Voice 2018 winner) and The Shires (Country pop duo) and danced with Urban Strides. Memories that will last a lifetime were made here!
E-SAFETY
We have been learning all about how to stay safe online and have had fun exploring how emojis and text talk could be misinterpreted, how to identify phishing emails and discussing how appropriate different digital communications are for different scenarios.
RE
In RE we have been looking at the importance of books and what they are used for. This week we have looked closely at the Bible and we have made a 'Code of Respect' for how we expect our Bibles to be treated at St Anne's.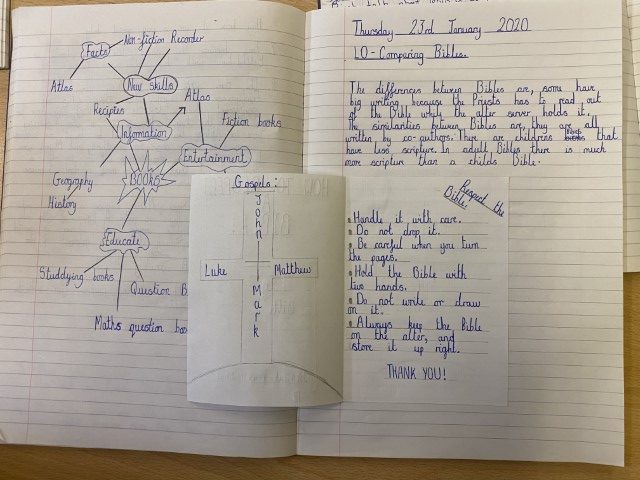 MATHS
In Maths we have been exploring fractions and how we need to manipulate them in various calculations. We have enjoyed making a booklet to remind us of the rules that we need to follow and using bar models to help us visualise the questions.
SCIENCE
Year 6 have been enjoying investigating electricity using the 'Hot Wires' kits which we have been lucky enough to loan from the The Science and Industry Museum in Manchester. We will be building up our skills over this half term to complete a 'team challenge circuit build' before we return the kits!
Safe Squad
Today we have explored lots of ways to stay safe in our community such as online safety, fire safety and CPR.
'The new Year 6s have been settling into their final year at St Anne's and have had lots of fun celebrating Roald Dahl Day 2019 with Mrs Trunchbull!'